Who is Lavdrim Muhaxheri? ISIS Balkans Commander, Architect of Israel World Cup Plot, Now Dead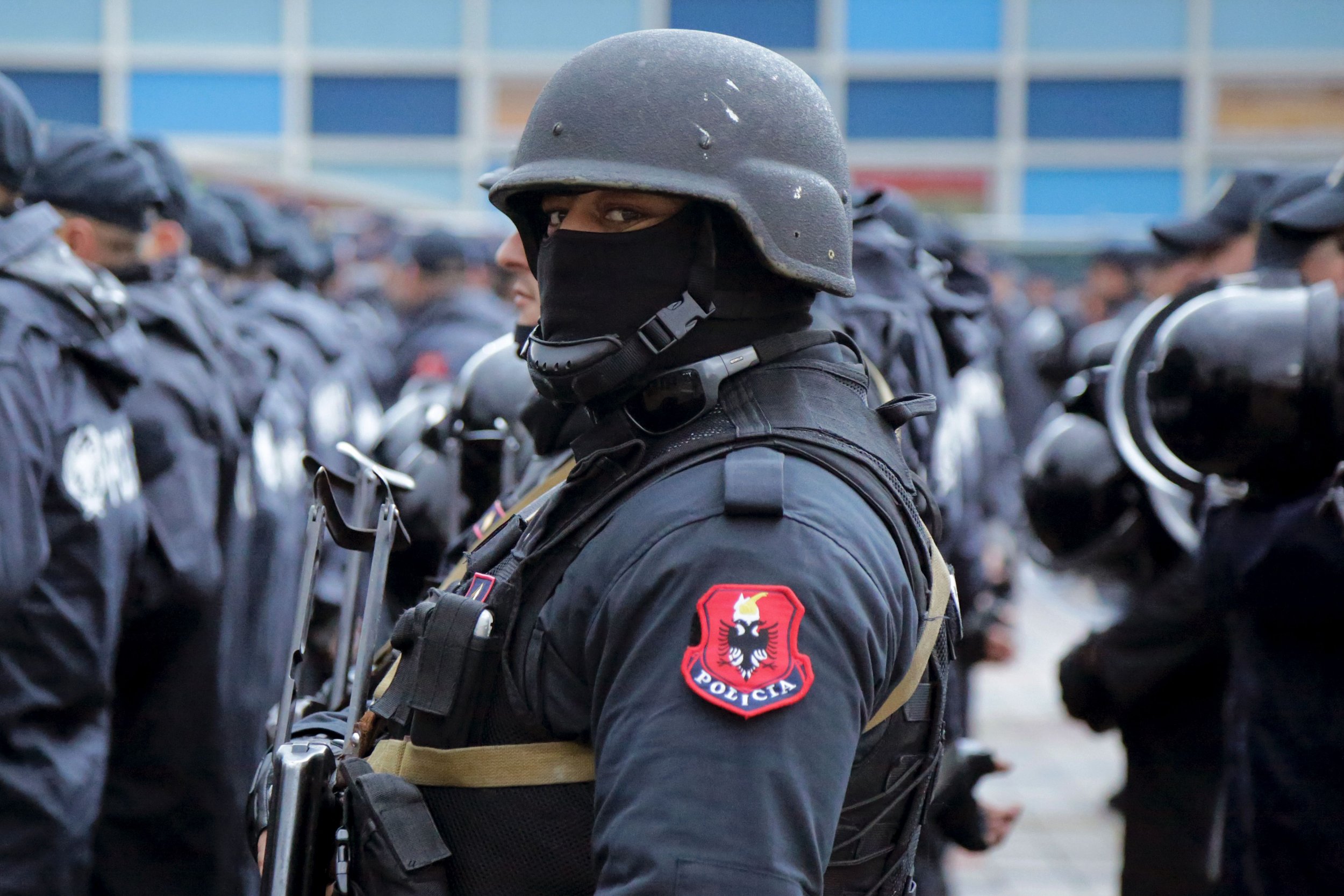 The top Balkan commander of the Islamic State militant group (ISIS) in Iraq and Syria, responsible for a November 2016 plot to attack the Israeli national soccer team in Albania, is dead, according to his family and police.
Lavdrim Muhaxheri was the self-declared "commander of Albanians in Syria and Iraq." He was also known as Abu Abdullah al Kosovo and traveled to Syria in 2012 to join the Al-Qaeda-affiliated Nusra Front, now known as Jabhat Fateh al-Sham.
His family confirmed to Reuters that he had died in the Middle East, but they did not specify where or how he died. A Kosovar police official also confirmed the development to the news agency, but did not specify. Balkan media reports, citing Kosovar Interior Ministry sources, indicated that a U.S. airstrike killed him.
He was believed to be a commander for Albanian ISIS recruits in ISIS-held territory and a key link between Balkan jihadis, from Albania, Kosovo and Macedonia. His location remained unknown after he was last seen in the northern Iraqi city of Mosul in 2015. International police agency Interpol had issued a red notice for his arrest and the U.S. designated him as an international terrorist in September 2014.
He gained notoriety at home for a 2014 video in which he is seen beheading a man in Iraq, accused by ISIS of spying for the Iraqi government. In another gruesome video, which activist group Raqqa is Being Silently Slaughtered shared in May 2015, he can be seen killing a Syrian man with a rocket-propelled grenade.
Read more: Kosovo disrupts suspected ISIS plot to attack Israel World Cup qualifier against Albania
The commander was an ethnic Albanian from the Kosovo town of Kacanik and a member of the Islamic Community of Kosovo, an independent Islamic organization there, according to Radio Free Europe.
In November, Kosovan authorities arrested 19 people for suspected connections to ISIS, plotting attacks in Kosovo and one against the Israeli football team and its fans in a World Cup qualifier against Albania.
The match between Israel, a majority Jewish country, and Albania, a majority Muslim country, was originally scheduled to take place in the northern Albanian city of Shkoder but police moved the match to a venue closer to the capital, Tirana, because of fears over an attack.
Kosovo has become a hotbed for radical Islamists traveling to fight for ISIS in Iraq and Syria, the highest per capita in Europe. As of May, authorities had identified 314 Kosovars who had joined ISIS. Muhaxheri and fellow ISIS Balkan fighter Rivdan Haqifi had threatened Kosovo with deadly attacks in video warnings published in recent years.