Who Is Bronny James? 1 Million Followers On Instagram Say He's Making A Name For Himself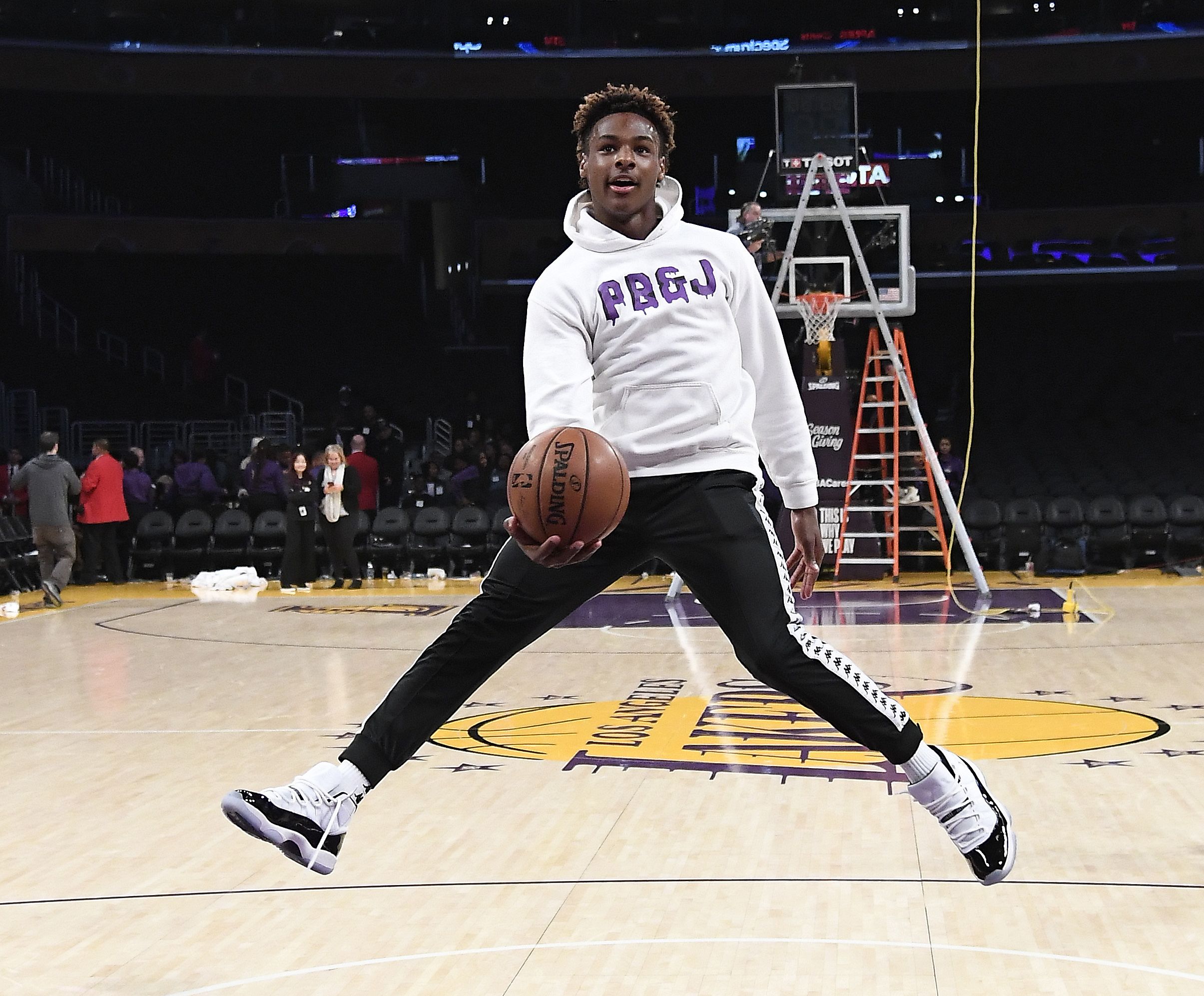 LeBron 'Bronny' James Jr. is already a social media star.
The 14-year-old son of Los Angeles Lakers star LeBron James arrived on social media on Monday and garnered 1 million followers in fewer than 24 hours. The teenager was welcomed to Instagram by his father, who warned cyber bullies to steer clear of his son's account.
"Everyone welcome the heir to the throne to IG @real_bronny! Told him 3 years ago the summer of 2019 I'd let you him get one. Damn time flies!" said James "Anyway let's get Bronny! P.S. Keep y'all hating asses off his comments or we pulling up!!!!"
James Jr.'s first post reaped over 30,000 comments in one day. Notable commenters include Golden State Warriors forward Draymond Green, UFC fighter Tyron Woodley and UCLA basketball star Shareef O'Neal.
James Jr. is the eldest child of LeBron and Savannah James. Born in Ohio in 2004, he started making headlines prior to enrolling as a high school freshman at Crossroads School in Santa Monica. Last spring, James Jr. helped lead his Amateur Athletic Union (AAU) team, the North Coast Blue Chips, to a United States Basketball Association (USBA) National Championship.
In his first year at Crossroads School, he played point guard at the junior varsity level, where he earned 27 points in his first game, USA Today said.
Regulations reportedly prohibited James Jr. from playing varsity basketball as a freshman.
Multiple reports say James Jr.'s godfather is Houston Rockets point guard Chris Paul. His favorite player is purportedly Oklahoma City Thunder point guard Russell Westbrook.