Who Is Lil Peep? Music Industry Mourns Death of 21-Year-Old Rapper Who Once Dated Actress Bella Thorne
Lil Peep, a New York-based rapper, has died aged 21.
The musician and YouTuber—real name Gustav Åhr—was scheduled to perform a concert in Tucson, Arizona, Wednesday night. Hours before his death, the rapper posted a video on Instagram plugging the live show.
Lil Peep's publicist confirmed his death to Pitchfork Thursday. A cause of death is not yet known, however, The Guardian is reporting a suspected overdose.
Peep's emotive, autobiographical lyrics touched upon mental illness and drug abuse.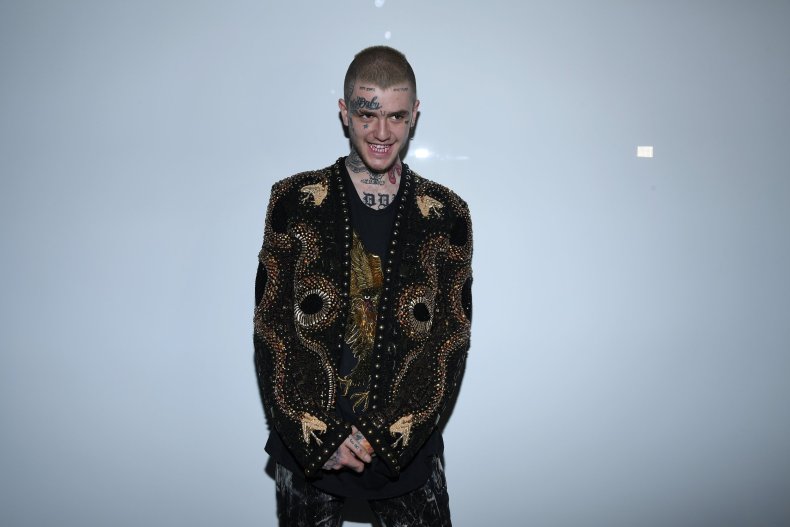 The rapper once dated actor Bella Thorne, 20, best known for roles in Disney Channel's Shake It Up and The DUFF.
Thorne tweeted:
Lil Peep began his career in 2015 when he released his first mixtape, Lil Peep Part One. He released two more mixtapes, Crybaby and Hellboy, in 2016, before recording his first studio album.
Peep's album, Come Over When You're Sober, was released in August. The album features the song "Awful Things," featuring Lil Tracy. The video for the track has over 10 million views on YouTube.
Come Over When You're Sober received a positive review from Pitchfork, which described Peep as a "bona fide rocker warping the edges of rap."
An interview with the music magazine in January heralded Peep as the "future of emo." In the interview, Peep spoke about his battle with depression.
"I suffer from depression and some days I wake up and I'm like, Fuck, I wish I didn't wake up. That was part of why I moved to California, trying to get away from the place that was doing that to me, and the people I was around. I realized it was just myself—it's a chemical imbalance in my brain," he told Pitchfork.
Read more: Pink on her new album and Trump—"Our government has failed its people, I'm heartbroken"
"Some days I'll be very down and out, but you won't be able to tell, really, because I don't express that side of myself on social media. That's the side of myself that I express through music. That's my channel for letting all that shit out."
He told the magazine he wasn't prescribed medication for his depression but coped by "smoking weed and whatever other drug comes my way."
After news of his death broke Wednesday night, Peep's manager Chase Ortega tweeted:
Sam Smith, Diplo and Post Malone led the music industry tributes to the late rapper: