Who Is Lilly Wachowski? 'The Matrix' Co-Creator Condemns Ivanka Trump, Elon Musk for Using Her Film Reference
The Matrix co-creator Lilly Wachowski fired back at first daughter Ivanka Trump and Tesla CEO Elon Musk on Sunday after they both appeared to quoted her film to push the Republican agenda.
Musk shared a cryptic tweet on Sunday taken from The Matrix franchise. "Take the red pill," he posted, alongside a red rose emoji. Two hours later, Trump retweeted the remark, adding, "Taken!"
In response, Wachowski commented: "F*** both of you." She also shared a link to Brave Space Alliance, an LGBTQ social service organization, and encouraged people to donate to the cause.
Neither Musk or Trump have not responded to her remarks.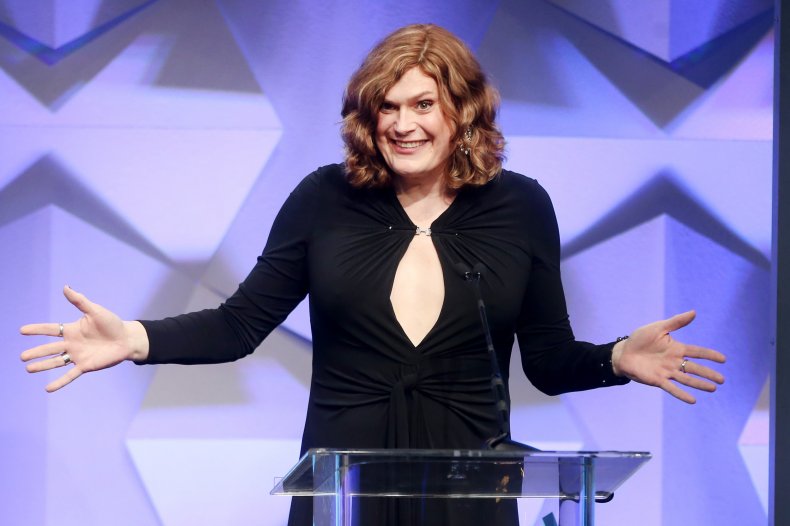 The red pill line is taken from the 1999 film The Matrix, directed and written by sisters Lana and Lilly Wachowski. In the movie, the protagonist Neo (played by Keanu Reeves) is offered a blue and red pill by Morpheus (played by Lawrence Fishburne) after being informed the world he is inhabiting is actually a computer simulation. Neo is told if he takes the blue pill, his memory will be wiped and he'll continue to live his life in the simulation. But if he takes the red pill, he will wake up in reality. Neo eventually chooses to take the red pill.
Some American conservatives have appropriated the red pill line online to promote Republican values or to describe the process of adopting a politically right belief system.
Musk's tweet on Sunday drew significant attention, garnering more than 290,000 likes and 60,000 shares at time of publication. Ivanka Trump's re-share has received more than 42,000 tweets and nearly 10,000 retweets.
Newsweek reached out to the White House for comment. This article will be updated as more information becomes available.
The Wachowski sisters, collectively known as the Wachowskis, are both trans women working in American film and television as directors, writers and producers. After the success of The Matrix film, the two embarked on two sequels, The Matrix Reloaded and The Matrix Revolutions. They are currently working on a fourth Matrix film, set for release on May 21, 2021.
Lilly Wachowski, 52, was born in 1967 to Lynne and Ron Wachowski, a nurse and businessman respectively. Both Wachowskis attended elementary school in Chicago before graduating from Whitney Young High School.
Since The Matrix franchise, Lilly has worked on several successful films, including V for Vendetta, Speed Racer, Cloud Atlas and Jupiter Ascending. The filmmaker married Alisa Blasingame in 1991. While it is unclear if the couple later got divorced, Lilly mentioned another partner in 2016. Three years later, she reportedly announced that she had moved in with her partner Mickey Ray Mahoney.