Who Is Lindsay Clancy? Midwife Accused of Strangling Two Children
A Massachusetts mother was charged with two counts of homicide and three counts of strangulation after allegedly strangling her two young children and attempting to kill her baby before jumping from her house on Tuesday.
The woman, 32-year-old Lindsay Clancy of Plymouth, survived the murder-suicide attempt with the 7-month-old, and the two are now recovering at a Boston hospital. Clancy—a nurse, wife and mother—is currently in police custody, according to officials, and will be arraigned as soon as she's capable.
Plymouth County District Attorney Tim Cruz said that police responded to the family's home in Duxbury—some 35 miles southeast of Boston—after Clancy's husband called 911 to report that she had jumped from a window in the house. The man believed Clancy had tried to take her own life.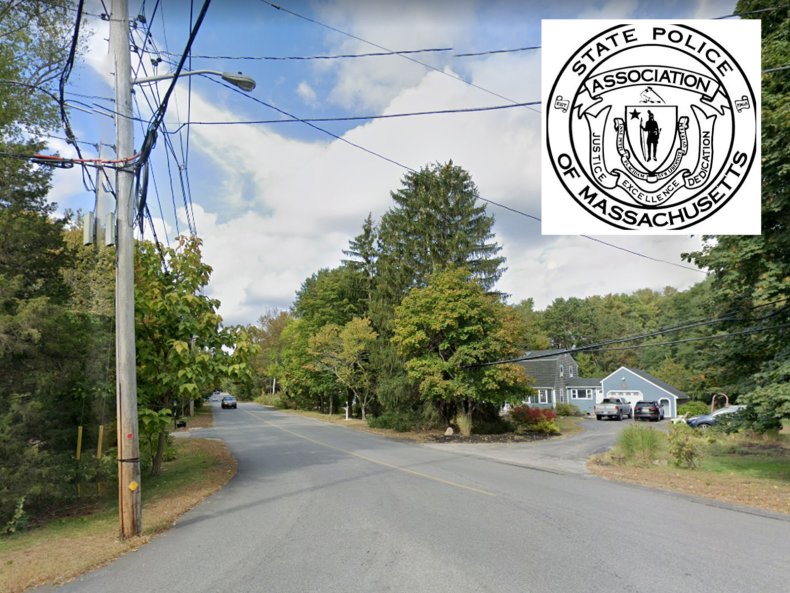 When police arrived, according to Cruz, they found the couple's 5-year-old daughter, Cora, and their 3-year-old son, Dawson, suffering from "obvious signs of severe trauma" after allegedly being strangled. They were brought to a local hospital but were later declared dead.
A 7-month-old boy found seriously hurt and unconscious was rushed to the hospital, where he remains in serious conditions. The baby's name was not disclosed by authorities.
The Duxbury community has been struggling to cope with the tragedy that unfolded in the small town, and to understand what led to it. Neighbors have left flowers in front of the family's home and have talked to reporters about being in "disbelief" about what happened.
Investigators, according to what sources told the WBZ-TV I-Team, are looking into the possibility that Clancy might have been suffering from postpartum psychosis—a serious mental illness that can present itself in the first few weeks after giving birth and is characterized by extreme confusion, loss of touch with reality, paranoia, delusions, and hallucinations.
The condition affects between one and two mothers over 1,000 births worldwide, according to 2021 estimates. The most severe symptoms can last between two and 12 weeks. While a full recovery is possible with treatment, it can take between six and 12 months.
Clancy, who worked as a labor nurse at Massachusetts General Hospital, was on leave at the time of the alleged murders. The woman had no previous criminal record.
An arrest warrant against her was filed on Wednesday and includes two counts of homicide, three counts of strangulation, and assault and battery with a deadly weapon.

Massachusetts State Police have talked about working together with the Plymouth District Attorney and Duxbury Police to investigate the circumstances of the "horrific crime," writing on Twitter that their thoughts and concerns "also rest with the police officers, firefighters, EMTs, and Troopers who responded to this scene of unfathomable pain."
The officers who first responded to the scene were reportedly put on leave.
"These incidents can be difficult for anyone, even the most well-trained and prepared responders, and we urge anyone who is struggling to reach out to any of the available resources," the State Police Association of Massachusetts wrote on Instagram. "Critical incidents can be a major stressor and it's okay to ask for help."
If you or someone you know is considering suicide, please contact the 988 Suicide and Crisis Lifeline by dialing 988, text "988" to the Crisis Text Line at 741741 or go to 988lifeline.org.