Who Is Lindsay McCormick? NFL Network Faces New Sexual Discrimination Allegations
The NFL Network was facing more pressure on Wednesday morning as further allegations of sexual harassment emerged against one of its former staff members.
In an Instagram post published late on Tuesday, sports broadcaster Lindsay McCormick claimed she had been discriminated against during an interview for a job at the organization.
"I've been quiet about this for too long," the post began. "In my last interview with NFL Network a few years ago, the head of hiring talent said to me, 'If we hire you, do you plan on getting knocked up immediately like the rest of them?'"
McCormick makes clear later in the post that the NFL Network later dismissed the individual at the center of the complaint, though the reason for his removal is unclear. "Kudos to NFL Network for eventually removing this man from his position and for the actions they've taken this week", McCormick wrote.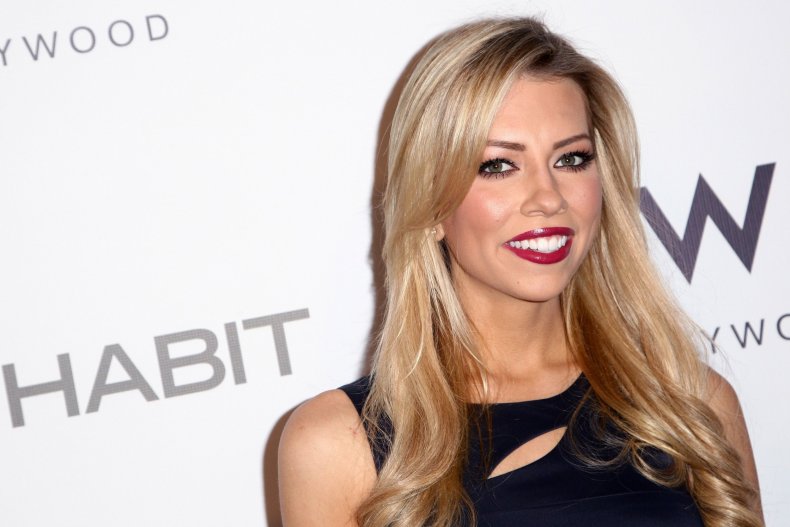 McCormick, whose Twitter biography lists her former employees as CBS, ESPN and NBC among others, is referring to the NFL Network's suspension this week of three members of its on-air talent. Former NFL stars Marshall Faulk, Heath Evans and Ike Taylor were named on Tuesday morning in a lawsuit filed in Los Angeles by Jami Cantor, a former NFL Network stylist, against NFL Enterprises. Cantor alleges sexual harassment by Faulk, Evans and Taylor, as well as former NFL Network executive producer Eric Weinberger. Weinberger was placed on "indefinite leave" by the Bill Simmons Media Group, his current employer, on Tuesday.
McCormick tagged Britt McHenry, formerly of ESPN, in her Instagram post. Earlier on Tuesday McHenry wrote on Twitter that she was "not surprised in the slightest" by one of the names mentioned in Cantor's lawsuit. On Tuesday ESPN suspended Donovan McNabb and Eric Davis, two of its analysts and former NFL players. McNabb and Davis are both named in Cantor's lawsuit.
Newsweek has contacted the NFL Network for a response.