Who Is Logan Paul? YouTube Star's Apology for Suicide Forest Video Didn't Make Things Better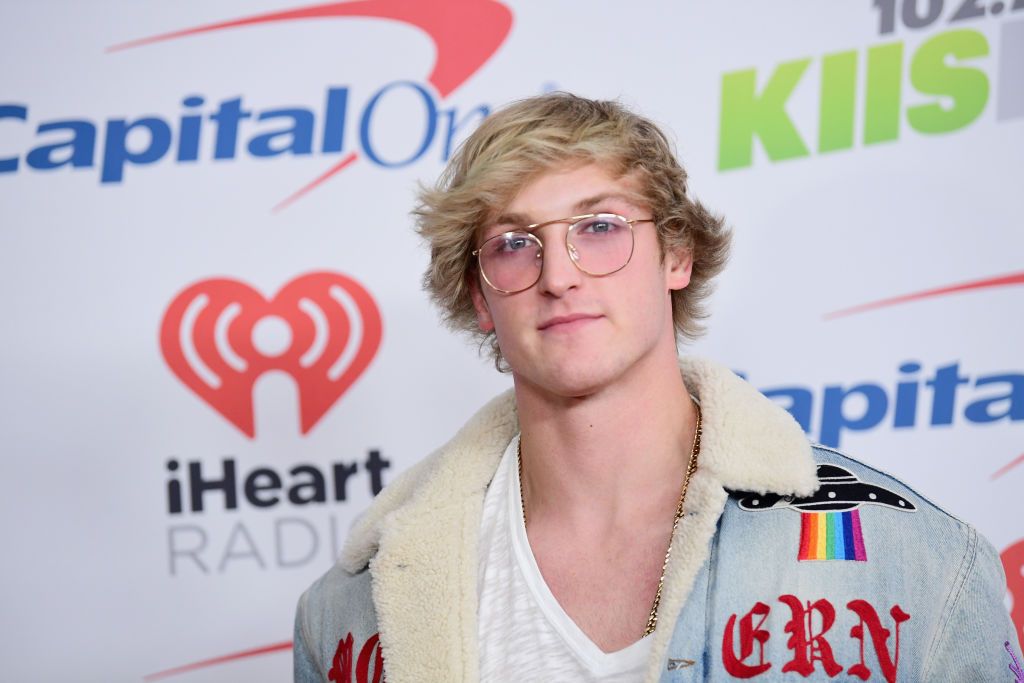 Logan Paul got himself into hot water over the weekend for the video he posted to YouTube from his visit to Japan's Aokigahara, known as "suicide forest." The vlogger and his "Logang" of friends filmed a body hanging from a tree. It appeared to be a recent suicide. Paul removed the video and apologized on Monday night after a deluge of criticism.
"Let's start with this—I'm sorry. This is a first for me. I've never faced criticism like this before, because I've never made a mistake like this before. I'm surrounded by good people and believe I make good decisions, but I'm still a human being. I can be wrong," the 22-year-old YouTube star wrote in a statement tweeted to his more than 3.9 million followers with the caption, "Dear Internet."
"I didn't do it for views. I get views," he added. This particular video racked up millions of views before it was removed. "I did it because I thought I could make a positive ripple on the internet, not cause a monsoon of negativity. That's never the intention. I intended to raise awareness for suicide and suicide prevention."
"I'm often reminded of how big of a reach I truly have & with great power comes great responsibility," he concluded. "[F]or the first time in my life I'm regretful to say I handled that power incorrectly. It won't happen again."
Whatever Paul hoped to accomplish with his apology, it didn't work. His statement didn't quell the outrage over the way he chose to depict suicide and mental health. Instead, it spurred new criticism about the way he chose to atone for his missteps.
Originally posted with the title "We found a dead body in the Japanese Suicide Forest…" the video began with Paul saying, "This is not clickbait. This is the most real vlog I've ever posted to this channel. I think this definitely marks a moment in YouTube history."
According to Atlas Obscura, the Aokigahara forest, also called "the perfect place to die," is second only to the Golden Gate Bridge in San Francisco for its high number of suicides, with dozens of bodies found there every year. Police posted signs encouraging people to seek help before taking their own lives and stopped releasing statistics to curb the image of the forest as a suicide site.
When Paul and his group of friends come across what appears to be a dead body (the face is blurred out on the video), Paul says, "Yo, are you alive? Are you fucking with us?" No response. "So, a lot of things are going through my mind. This is a first for me," he says. As the camera films from close up, Paul adds, "His hands are purple. He did this this morning."
"Suicide is not a joke," Paul says. "Depression and mental illness are not a joke. We came here with an intent to focus on the 'haunted' aspect of the forest. This obviously just became very real, and obviously a lotta people are going through a lotta shit in their lives." Later, in the parking lot, he explains that "the smiling and laughing...is not a portrayal of how I feel about the circumstances. Everyone copes with s*** differently.... I cope with things with humor."
Those explanations didn't convince his critics.
"Paul believes he's 'making YouTube history' by vlogging the body of a young person who died by suicide. You're not Neil Armstrong bro, it's simply a thing no one else has been tacky enough to do outside rotten.com circa 2000," tweeted Caitlin Doughty, a mortician and funeral home owner and the author of From Here to Eternity: Traveling the World to Find the Good Death.
Doughty even offered Paul alternative ways he could have shared his experience with his fans.
"All I'm sayin' is that I have a video on my channel literally called 'Corpse Phallus Capers' that was well received," she added in a conclusion to her thread of tweets. "With death, people can read your intentions. If you really wanted conversation and awareness, not clickbait, viewers would see that & respect you."