Who Is Lorena Bobbitt and Is The Controversial Woman Portrayed as A Villain or Feminist Icon In Amazon Documentary?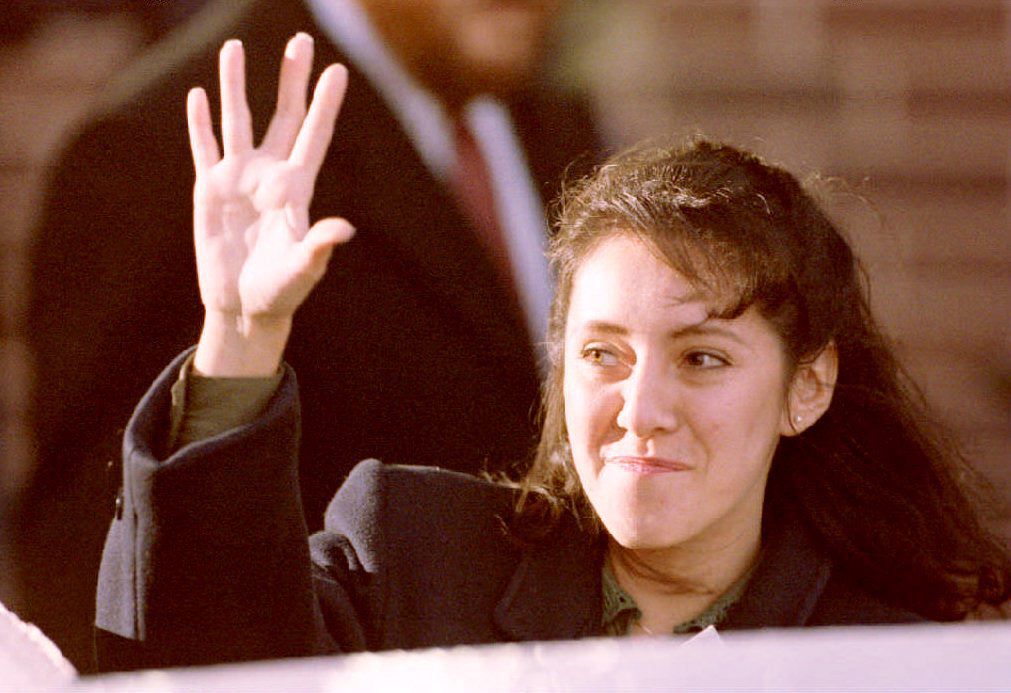 The story of Lorena Bobbitt can be seen on television screens globally Friday thanks to a new Amazon documentary Lorena, produced by Jordan Peele. Most already know the story of Bobbitt, though the documentary claims the public hasn't heard the full story. Was Bobbitt a villain or a feminist icon? It's up to viewers to decide in this documentary.
Lorena takes viewers inside the story behind one of America's biggest true crime headlines, and the total aftermath. In 1993, a 24-year-old Bobbitt castrated her husband, John Wayne Bobbitt, in his sleep. She left with his manhood in her hand, drove away with it and threw it out the window of her car. His genitalia was later found in a field and reattached to her husband in surgery.
Bobbitt claimed the reason for her brutal decision was a result of sexual and physical abuse from her husband. She castrated him after he allegedly raped her.
Filmmaker Joshua Rofe explained that's why everyone should watch Lorena. "Lorena, John Wayne and more than 40 other witnesses, attorneys, jurors and experts were interviewed over the course of a year to give this docuseries a complete picture of events that took place," he told Fox News on Thursday. "This is something Lorena was not afforded 25 years ago when the story was misconstrued and unfairly sensationalized in the public eye."
The couple officially divorced in 1995. Both Bobbitt and John Wayne were acquitted in separate trials, her for wounding and him for material assault.
The film will allow Bobbitt to tell her side of the story, now in her 40s. It also shows the side of John Wayne, who claimed he did not know the project was specifically about Bobbitt until after the interviews.
"Lorena lied and made this all up," he claimed in a conversation with Fox News. "She just went with it, and she's still going with it. And it sucks. … [You] stick up for battered women and children, why not stick up for battered men too? Because men are also battered by women. I was battered by Lorena. My penis was cut off. I woke up without a penis. I was upset, I was embarrassed. She wanted it all and nothing was going to stand in her way."
As for Bobbitt, she said her life was more peaceful without John Wayne in it. "I felt like I was in hell," she explained. "I felt a sense of peace when he wasn't in the house. I was suffering from anxiety. I couldn't eat anything. I couldn't even sleep. My health was deteriorating."