Who is Lou Williams? Watch Video of Clippers Guard Outplaying Lonzo Ball Against Lakers
How badly the Los Angeles Clippers will rue the scrum that injured the left knee of their All-Star forward Blake Griffin on Monday night at Staples Center will only become clear with time.
With four minutes to go in a tight contest against the Lakers, Austin Rivers fell on Griffin's left leg, according to NBA.com. The limb bent "awkwardly," and Griffin left the game. The Clippers will find out the extent of the injury after tests on Tuesday.
At least for one night, though, the Clippers found scoring from other areas and personnel, which may bode well if they are to lose Griffin for any length of time. While Griffin put up 26 points, 11 rebounds and six assists, veteran shooting guard Lou Williams exploded for 42 points.
Williams' threat off the bench shouldn't come as anything strange to the Lakers' organization—he was a perennial candidate for NBA Sixth Man of the Year while with the Lakers between 2015 and 2017. Huge numbers off the bench have been Williams' specialty throughout his career. He scored 40 against the Memphis Grizzlies in December 2016 and followed that up with 37 against the Utah Jazz three days later. He was Sixth Man of the Year runner-up for the 76ers in 2011-12, and won that title with the Raptors in 2014-15.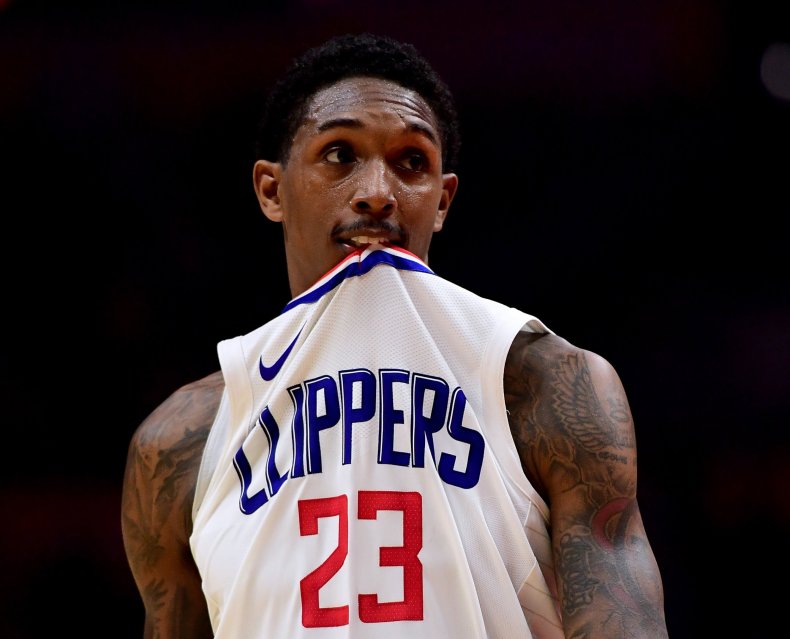 Williams' breakout put the struggles of the Lakers' rookie point guard into stark relief. "It was another bad night for Lonzo Ball, who ended the game with three points on one-of-seven shooting," Drew Garrison wrote on Silver Screen & Roll, the Lakers blog. "He missed five of his six three-point attempts, and his seven assists and five rebounds simply didn't make up for his lack of scoring, or the three turnovers that came with his stat line."
Williams, meanwhile, has equalled a career-high through 19 games with 18.6 ppg. The Clippers aren't dead in the water without Griffin; as for the Lakers, it was hard to miss the bitter irony of one of their former players lighting it up while their rookie guard floundered once again at shooting the ball.