Who Is Lydia Fillip? Flight Attendant to Shed Light on Depp-Heard Trial
Lydia Fillip, a corporate flight attendant, is scheduled to testify on behalf of Johnny Depp in court on Wednesday (May 25) as the actor's legal battle with his ex-wife Amber Heard continues.
The Law & Crime network reported that Fillip has been listed as one of Depp's rebuttal witnesses, a list that also includes Depp's former girlfriend Kate Moss, to appear in court today.
Fillip's personal information is mostly under wraps but she reportedly witnessed an argument between the former couple onboard a 2015 flight when Heard alleged she was assaulted by Depp.
Depp 58, sued his ex-wife Heard for defamation over an op-ed published by The Washington Post in 2018, in which she said she was a victim of domestic abuse. While Heard didn't name her ex-husband in the piece, his legal team has argued it was obvious she was referring to him. Heard, meanwhile, has countersued for $100 million for nuisance.
Other rebuttal witnesses scheduled to be called to testify include metadata expert Bryan Neumeister, journalist Morgan Tremaine and forensic psychologist Dr. Shannon Curry.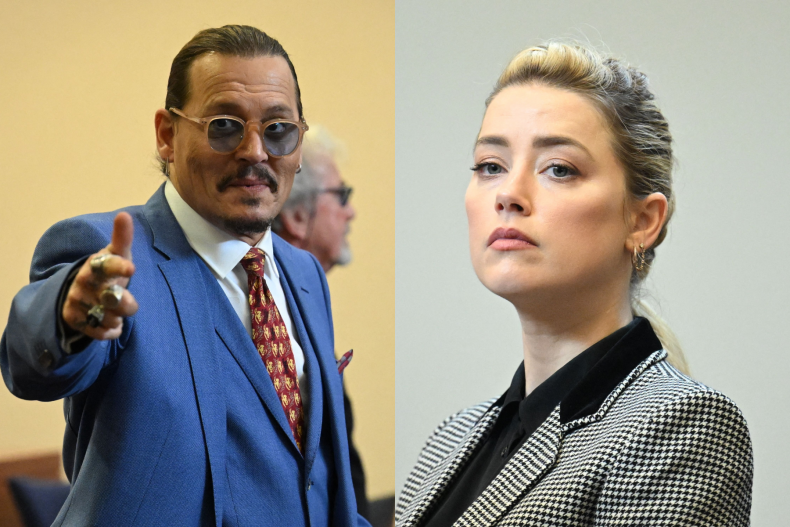 What happened between Depp and Heard on a plane?
Heard claimed that Depp had an outburst of anger and jealousy over actor James Franco on a private jet flight in 2015 from Boston to Los Angeles.
During her testimony on May 5, the actress detailed the alleged incident between her and Depp on the plane where they got into a major argument, and he allegedly kicked her in the back, threw things at her, and called her names.
Heard said Depp was "mad at" her for taking a job with Franco because he "hated" Franco and accused heard of "secretly having a thing with him in the past" when she was filming Pineapple Express.
Depp was upset with Heard and accused her of not telling him about romantic scenes with Franco, she said. When she did tell him, he was even more upset.
"It was like I told him I was having an affair," she said. "He was that angry with me. He seemed less connected from reality."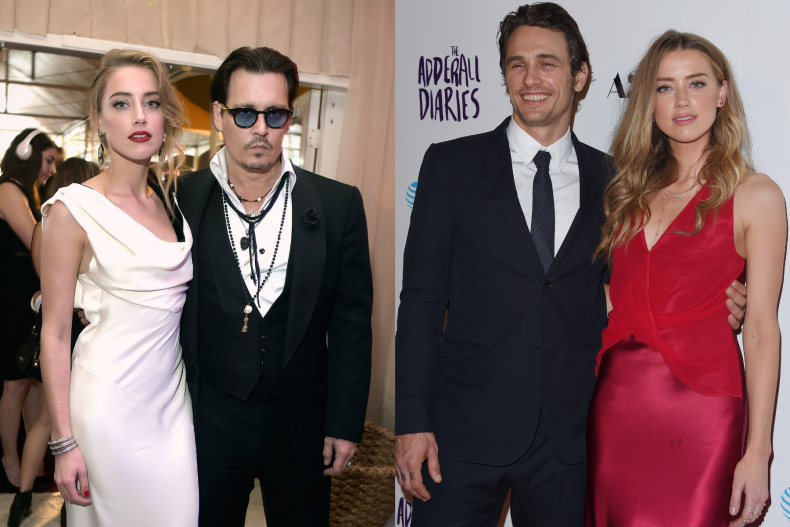 When Depp got on the plane in Boston, Heard said she "just knew something was wrong" and she said she knew he was drunk because "his breath reeked of weed and alcohol and smelled so bad."
Heard said she could anticipate this would be a "no-win situation" and tried to answer the minimal amount she could when Depp questioned her.
Depp asked Heard if she enjoyed the romantic scenes with Franco, using sexually explicit language, she testified.
"He went from asking me about how my kissing or sex scene went to what James Franco had done in the scene to being explicit about my body, saying disgusting things about my body and that I liked it," she said, adding that Depp also called her a "slut."
Heard said all of this happened in front of security and assistants on the plane and later alleged that Depp kicked her in the back during the flight.
"I felt this boot and I thought 'did he just kick me?'" she said. "No one said anything, no one did anything. You could hear a pin drop."
Heard then said Depp asked the flight attendant for an oxygen tank, continued to drink alcohol, began "howling like an animal" and "passed out in the bathroom with the door locked."
Heard said she began recording him, saying "I knew Johnny wouldn't remember what he had done."
Dr. Dawn Hughes, a forensic psychologist and expert on "interpersonal violence abuse," testified about this incident while on the stand on Tuesday, May 3.
Hughes said Depp "kicked" Heard "in the back" in a jealous rage over actor Franco during the flight.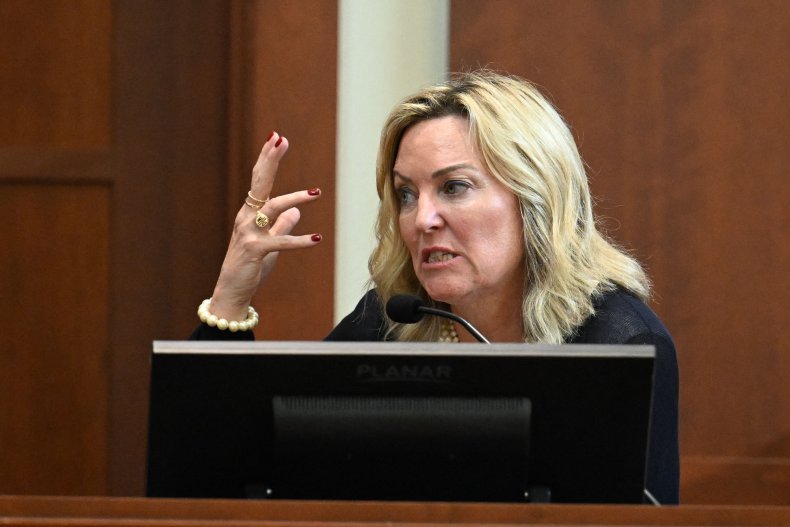 "He starts talking about James Franco," Hughes said. "'Hope you had fun with your escapades.' He kicked her on the back and she went forward...."
Hughes said that Depp accused his then-wife of having affairs with co-stars such as Billy Bob Thornton and Franco. She said that Depp called up Heard's directors and other colleagues to tell them he "had eyes" on set.
Depp referenced the plane incident himself when he took the stand on April 20 and said that he felt Heard was trying to instigate a fight during their flight after they had a prior argument about Franco.
"I knew that she was ready for some kind of brawl, and I sat on the plane drawing in my notebook. She would verbally heckle, hassle, accuse, poke, prod physically, psychologically, and emotionally," he said.
He went on to say that he locked himself in the plane's bathroom to get away from Heard.
"I went into the bathroom, locked the door and laid down on the bathroom floor and went to sleep," he told the court. "And that's where I remained for the rest of the flight."
Newsweek will be covering all the breaking stories from the Fairfax County courtroom on our live blog.