Who is Lysandra Ohrstrom? Ivanka Trump's Former Best Friend Writes Tell-All Piece
Ivanka Trump's former best friend Lysandra Ohrstrom has published a scathing tell-all piece about her experiences growing up with the first daughter.
Published today in Vanity Fair, Ohrstrom recounted her life attending the same exclusive Manhattan girls' school as Trump, becoming best friends into adulthood and eventually the dissolution of their friendships as their different views drove a wedge between them.
In the piece, Ohrstrom is highly critical of Trump, who she lays into for embracing her father's way of thinking, and abandoning her carefully curated image as a "polished and intellectual offshoot of the Trump brand."
But who is Lysandra Ohrstrom? Trump's former BFF is a 38-year-old journalist for The Observer and Huffington Post. She spent two years in Beirut working as a reporter and did an internship for Al Jazeera English.
Throughout her essay, Ohstrom highlights just how close she and Trump were as girls, teenagers and even later, recounting trips to Europe and stays at her family's properties, emphasizing a closeness with other Trump family members who were used to her being around all the time.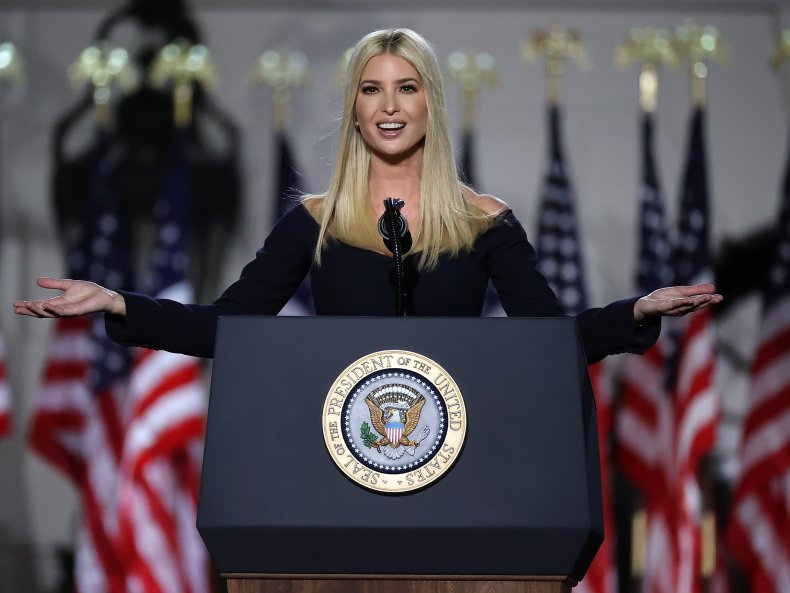 She recalled an event that took place at Mar-a-Lago when Donald Trump Jr. stole half of a grilled cheese sandwich from her plate. "Ivanka scolded him, but [Donald Trump] chimed in, 'Don't worry. She doesn't need it. He's doing her a favor.' Conversely, [President Trump] usually congratulate me if I'd lost weight," she wrote.
Ohrstrom had also been one of the two maids of honor for Trump when she married Jared Kushner.
Speaking of her dismay of watching her childhood best friend embrace the politics of Donald Trump, Ohrstrom wrote: "Aligning herself with her dad's banana republic-style administration made no sense to me, until my friend suggested that Ivanka took her kids to the rally to show them that they are American royalty." She added: "This explanation seemed most plausible. What is more royal than presiding over subjects that you disdain?"
Although she misses her friend, Ohrstrom said she misses "the time when the Trump family quest for power was not dangerous to the country" more.
She ended her essay by touching on the "regret and shame [she feels] for not holding my former friend to account sooner."
"Whether Ivanka is able to rehab her stained image or not, I hope she wasn't able to drown out the applause of the city she once aspired to rule, cheering and celebrating her political downfall."