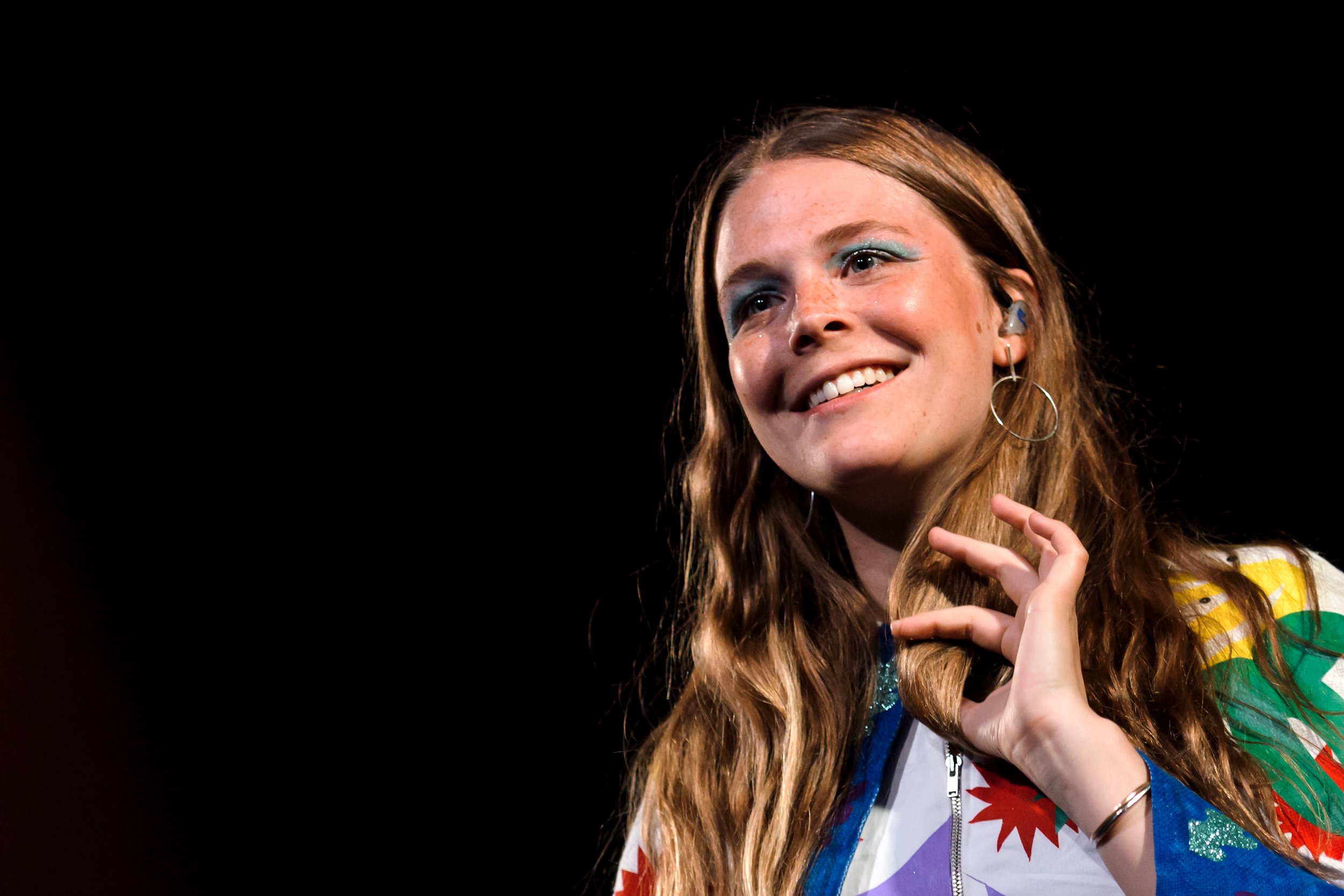 Maggie Rogers took the Saturday Night Live (SNL) stage on Saturday to perform two songs, "Light On" and "Fallingwater." The 24-year-old singer-songwriter has been gaining ground as a notable artist since 2017 when she released her song "Alaska."
Along with her SNL performance, she was jokingly proposed to on the comedy show's teaser by Pete Davidson, who joked he was 0-3 with proposals. The joke pointed at his recent broken engagement with Ariana Grande and his former girlfriend, Cazzie Davidson, who allegedly denied a handful of proposals from the comedian, according to Cosmopolitan.
Before her rise to fame, Rogers was an intern at Elle magazine. She cut her internship short by a month as she finished her degree at New York University, before uploading her first release to Reddit. Shortly after she found viral success, and a partnership with Pharrell, Rogers signed with Capitol Records, according to Elle.
Rogers is a product of the internet generation. Similar to artists like Justin Bieber and Post Malone, she gained nearly overnight fame by sharing her work on an online platform. Her sound strays from the mainstream radio, which seems to be overflowing with trap beats and overproduced vocals. Rogers allows the generation, fascinated with oversharing and watching the lives of others, a breath of air and mindfulness, while staying current and accessible.
The artist finds music to be a current and ever changing medium for cultural expression. "What I love about music is that it really does tend to reflect the cultural consciousness and the cultural tide, and I think that music is also an incredible way of uniting people, it's so contagious," she told Office. "If I think about, say, Michael Jackson's Thriller, when that comes on at a wedding there's always this instinctual need to move. People need to move. Music unites people. It brings release and it also gives people something to turn to."
She also noted the difference between bubblegum sounds and something more authentic. Rogers thinks the current industry is lacking in diversity.
"I think the direction of music now, there's a really big void between artists who are doing real work, which I think there are a lot of, and then the sort of more bubble-gum, industry creations that are leading the pack on pop radio," Rogers said. "I think that both are really important, but the gap needs to be smaller. The Spice Girls and Britney Spears are so important, but there is such a big discrepancy right now."