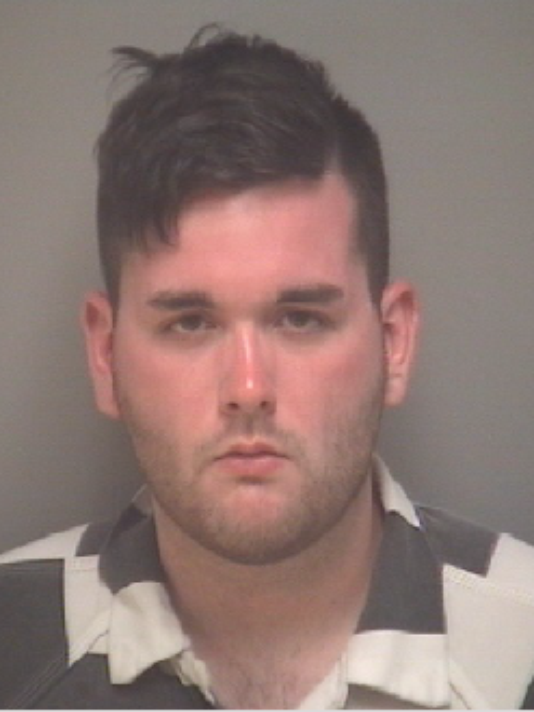 A man being held on suspicion of second-degree murder after a car crashed into a group of counter-protesters at a white nationalist rally in Charlottesville, Virginia, has been identified.
He is James Alex Fields Jr., 20, of Maumee, Ohio, according to Superintendent Martin Kumer with the Albermarle-Charlottesville County Regional Jail, cited by CNN.
Fields is being held on suspicion of second-degree murder, as well as malicious wounding and failure to stop in an accident that resulted in death.
One person was killed and 19 injured when a car ploughed into a group who had gathered to oppose the white nationalist rally Saturday.
The car hit a 32-year-old woman crossing the street, killing her, police said. She has been identified on fundraising website GoFundMe as Heather Heyer, who a schoolfriend said was "protesting against hate," with $35,000 raised for her family by the time of publication.
Police have not yet confirmed her identity.
According to online records cited by USA Today, Fields Jr.'s car was purchased from a Greater Cincinnati car dealership and last registered in Ohio. Online records do not show any criminal record for Fields, according to the outlet. The assailant's mother, Samantha Bloom, told the Toldeo Blade that Fields traveled to Charlottesville for the Unite the Right rally.
He reportedly told Bloom last week that he was heading to an "alt right" rally in Virginia.
"I try to stay out of his political views. I don't get too involved," she told the newspaper.
"I told him to be careful," she said, "if they are going to rally, to make sure he is doing it peacefully." She then broke down in tears.
She later told Associated Press that she believed the rally had been to support President Trump.
"I thought it had something to do with Trump. Trump's not a white supremacist," Bloom told the AP.
"He had an African-American friend so ...," she said, trailing off.
The Anti-Defamation League circulated a picture showing Fields demonstrating with members of Vanguard America, a white nationalist group involved in Saturday's protest.
In a statement, the group denied Fields was a member.
Footage of the incident shows the vehicle driving at speed into the crowd before crashing into another vehicle then reversing at high speed and turning left to speed off, pursued by police.
The FBI is investigating the crash to determine if the crime involved civil rights violations, which could pave the way for hate crime charges being filed.
In a separate incident, two police officers were killed when a helicopter monitoring the rally crashed near Charlottesville, police said Saturday.