Who is Marc Elias? Trump Slams 'Election Stealing' Lawyer as Florida Governor and Senate Races Face Possible Recounts
President Donald Trump claimed Friday that Democrats had engaged in voter fraud in Florida and accused Senator Bill Nelson's campaign attorney of "election stealing."
Trump said Democrats had sent Marc Elias to Florida to snatch away victories from Governor Rick Scott over the incumbent Nelson and from former congressman Ron DeSantis over Democrat Andrew Gillum.
"As soon as Democrats sent their best Election stealing lawyer, Marc Elias, to Broward County they miraculously started finding Democrat votes. Don't worry, Florida - I am sending much better lawyers to expose the FRAUD!" Trump tweeted as he headed to France.
Trump's accusation came as both the Senate and governor race face razor-thin margins of victory, with Scott crying voter fraud in Broward and Palm Beach counties. As of Friday morning, Scott held a 0.2 percent lead over Nelson as votes were still being counted.
Gillum conceded to DeSantis, who along with Scott received Trump's endorsement, on election night, but he has since withdrawn that concession given the narrowing gap between them.
With each race potentially coming down to leads of 0.5 percent of the vote or less, Florida law requires a recount.
Elias described the Senate race as a "jump ball" during a conference call with reporters Thursday, and cited the ongoing vote counting in Broward.
"We believe that at the end of this process, Senator Nelson is going to be declared the winner," Elias said.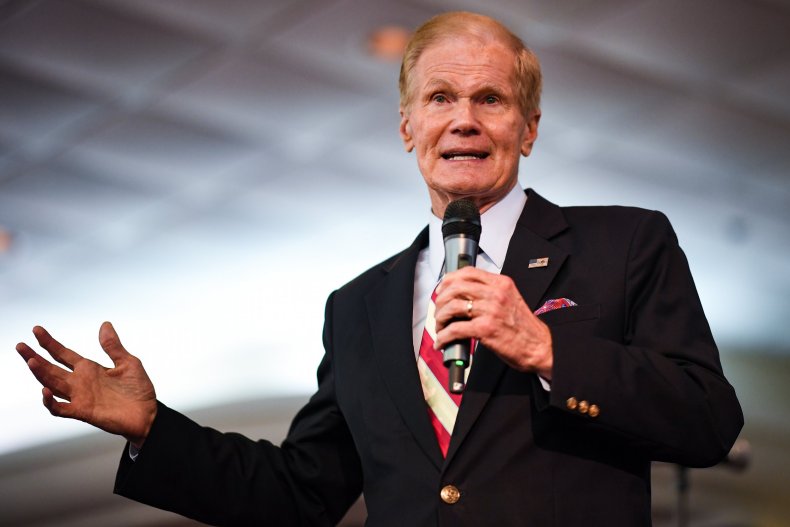 One of the Democratic Party's top election lawyers, Elias is a partner at Perkins Coie. The firm represented former presidential candidate Hillary Clinton and hired Fusion GPS to investigate Trump in 2016.
Fusion's work eventually led to the creation of the infamous Trump-Russia dossier. The collection of reports by former British intelligence officer Christopher Steele alleged Russia and Trump colluded to win the White House in 2016, and that Russia had potentially damning information on the president.
Trump has railed against the dossier as "made up" and "fake," while denying any collusion took place between his campaign and Russia. The president has also, without evidence, claimed illegal voting regularly takes place around the country.
Elias was general counsel to Clinton's campaign in 2016, as well as for former secretary of state John Kerry's run in 2004. Elias's other clients include several major Democratic groups such as the party's national, Senate and congressional committees, as well as the party's governor association and several political action committees, according to information on Perkins Coie's website.