Who Is Marcia Fudge? Possible Nancy Pelosi Challenger for House Speaker Says Top Democrat Is Seen As an 'Elitist'
Democrats who are opposed to Nancy Pelosi becoming the next House speaker are looking to Ohio congresswoman Marcia Fudge as a possible opponent.
"People are asking me to do it, and I am thinking about it," Fudge told Cleveland.com on Wednesday. "I need to give it some thought and see if I have an interest. I am at the very beginning of this process. It is just in discussion at this point."
In an interview with The Washington Post, Fudge said that she was "overwhelmed" by the support of her colleagues in her possible bid to upend Pelosi. She added that there were likely 30 Democrats who had signaled to her that they were willing to vote against Pelosi, who served in the role from 2007 to 2011.
Fudge, 66, earned a bachelor's degree in business from Ohio State University and a law degree from Cleveland State University. Before becoming a member of Congress, Fudge worked for more than two decades in the Cuyahoga County Prosecutor's Office. In 2000, Fudge was the first black woman to be elected mayor of Warrensville Heights, Ohio.
First elected to the House in 2008, Fudge has served Ohio's 11th Congressional District since 2008. She is on the House Committee on Agriculture and the House Committee on Education and the Workforce. In the past, she served as chair of the Congressional Black Caucus.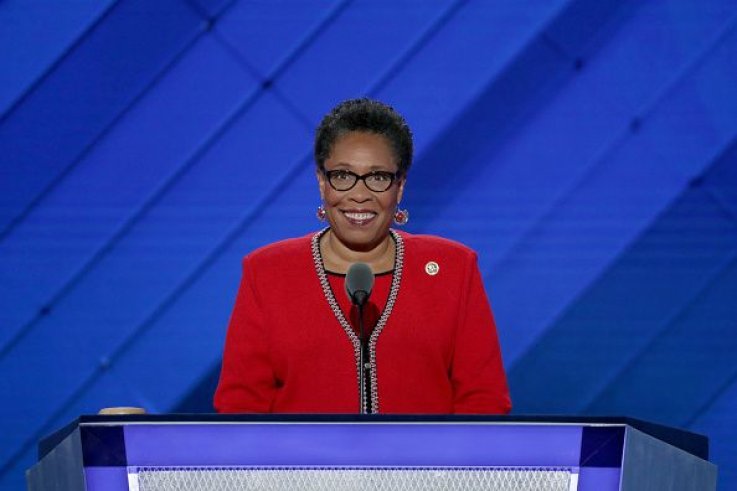 Fudge told Cleveland.com that neither Pelosi or Steny Hoyer, another top Democrat in the chamber, represented the desires of Democratic voters.
"When you look at the people who support this party the most, they are women and African-Americans and especially African-American women," she said. "We keep talking about diversity, but there is nothing diverse about the top of our ticket. We have to not just talk the talk, but walk the walk."
When Democrats regained control of the House on November 6, flipping 34 seats so far, Pelosi was considered a shoo-in for the speaker role. But not all Democrats supported the California congresswoman. Seventeen liberal lawmakers signed a letter on Wednesday stating they would not support her.
Fudge told Huffpost that she did not "hate Nancy. I think Nancy has been a very good leader. I just think it's time for a new one."
She went on to say, however, that people criticized Pelosi because "they see her as an elitist." Fudge said. "And I think to some degree she is. She's a very wealthy person. She raises a lot of money from a lot of other wealthy people."
In response to Democratic opposition, Pelosi said it "doesn't matter if they support me, what matters is that they support a Democratic agenda to make progress for American working families."
Who Is Marcia Fudge? Possible Nancy Pelosi Challenger for House Speaker Says Top Democrat Is Seen As an 'Elitist' | U.S.