Who is Mareli Miniutti? Estonian Actress Files Restraining Order Against Michael Avenatti
Actress Mareli Miniutti has filed for a restraining order against Michael Avenatti, the attorney who represents adult film actress Stephanie Clifford, known professionally as Stormy Daniels, in her lawsuit against President Donald Trump.
Miniutti filed the petition seeking the restraining order in Los Angeles County Superior Court Monday.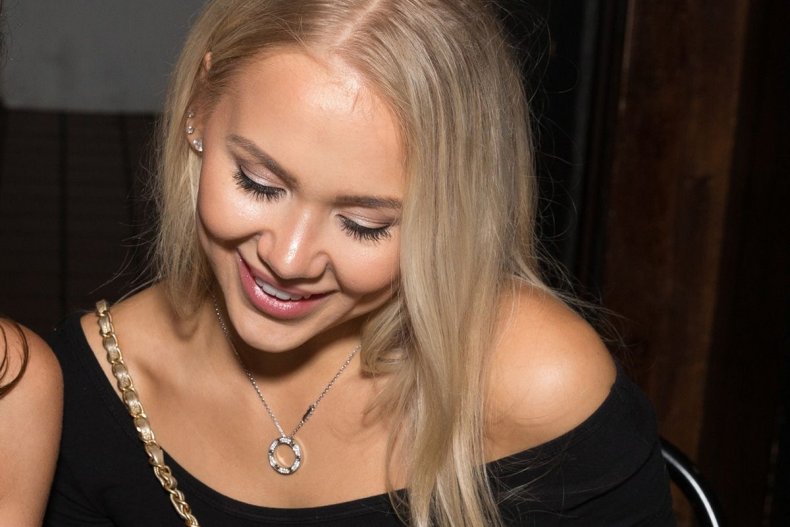 According to IMDB, Miniutti, who is reportedly in her 20s and from Estonia, has had credited roles in such movies as Sargasso and Forgetting Sandy Glass, and uncredited roles in Ocean's 8 and How to be Single.
Her Instagram account has been set to private.
Online records show a Mareli Miniutti was a resident of Los Angeles, and a former New York resident. A man listed as her agent told Buzzfeed News he no longer represents her.
Avenatti was taken into police custody in Los Angeles on November 14 following an accusation of domestic violence. The Los Angeles Police Department did not disclose the identity of his accuser.
Blast News was the first to report that Miniutti had applied for a restraining order against Avenatti. The application did not detail the grounds for the request, according to reports.
In a tweet Monday night, Avenatti responded to domestic violence allegations, claiming he was a "target."
"I look forward to a full clearing of my name and disclosure of all of the facts. I have NEVER abused a woman or committed domestic violence against anyone. Any claim to the contrary is completely bogus and fabricated. I am a target. And I will be exonerated," tweeted the attorney.
And later on Monday he tweeted "There is nothing more powerful than video evidence. NOTHING! I will be fully exonerated."
The lawyer has become a regular guest on network news, and is a nonstop critic of the Trump administration.
He was arrested last Wednesday on suspicion of felony domestic violence after an alleged incident in West Los Angeles.
"We can confirm that today LAPD Detectives arrested Michael Avenatti on suspicion of domestic violence. This is an ongoing investigation and we will provide more details as they become available," the LAPD Twitter account posted.
In a statement last week, Avenatti called the allegations "completely bogus."
A hearing on the restraining order filing is set for early December.