Marie Kondo is a decluttering and tidying consultant from Tokyo. She's a best-selling author of numerous books on organization, leads conferences in her KonMari Method and now stars in a new Netflix series, Tidying Up With Marie Kondo.
Unlike other organizational consultants, such as the declutterers of America's National Association of Productivity and Organizing Professionals, Kondo's focus is on more than new ways to categorize, store and make more efficient. She's just as well known for her almost spiritual approach to cleaning, which always begins with greeting the space.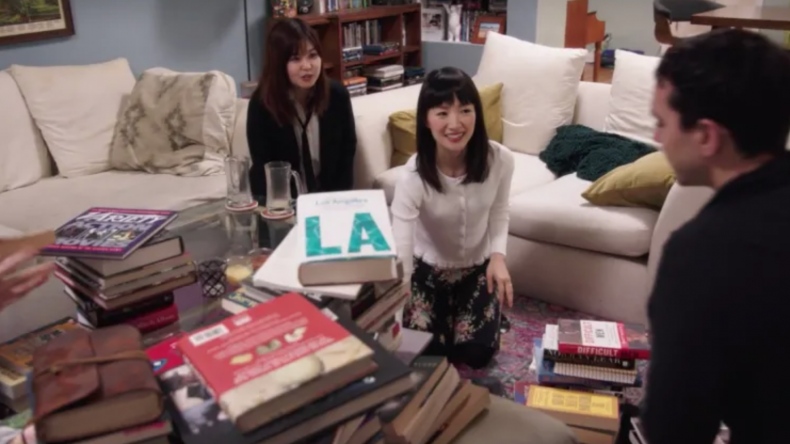 Kondo's greatest innovation may be incorporating the sentiments we impart to our possessions into her tidying strategy. More than just tossing out stuff, Kondo asks declutterers to thank objects for their service before throwing them away.
"My mission is to spark joy in the world through tidying," she says in the Netflix series intro.
That ebullient feeling lies at the core of Kondo's philosophy of organizing. Do our possessions make us happy, or, as she would say, "spark joy"? While her organizational methods have many specifics—with her diminutive stature (she's 4 feet 7 inches tall), Kondo often emphasizes accessibility when organizing spaces. The core of her approach is first about discovering what makes us happy, then eliminating the rest.
Who Is Marie Kondo?
Though Kondo carefully guards her personal life (reporters have never been invited into her home), she has often shared how expert tidying has been a lifelong pursuit for her. Born Kondo Mariko in Tokyo, as a child she'd search homemaking magazines for new ways to organize, practicing her tidying techniques at a nearby Shinto shrine where she volunteered. She told The New York Times Magazine she spent her 18th birthday in the national library to peruse its large collection of organizational books.
"I used to clean my brother and sister's rooms," Kondo told The Japan Times. "And I would go to friends' houses and clean their rooms, too."
Tidying was even the subject of her college thesis, titled "How to Declutter Your Apartment —From a Sociological Perspective." During her years studying sociology at Tokyo Woman's Christian University, she often offered tidying help to friends, and began her tidying consultant business at the age of 19. After a short postcollege stint at a staffing agency, she was able to start tidying full-time. Soon she had a six-month waiting list.
Inside Marie Kondo's Family Life
Kondo, 34, is married to Takumi Kawahara, with whom she has two daughters. Kawahara doubles as Kondo's manager and CEO of KonMari Media Inc., often accompanying her on book tours and other events. Kawahara is credited as an executive producer on Kondo's Netflix show.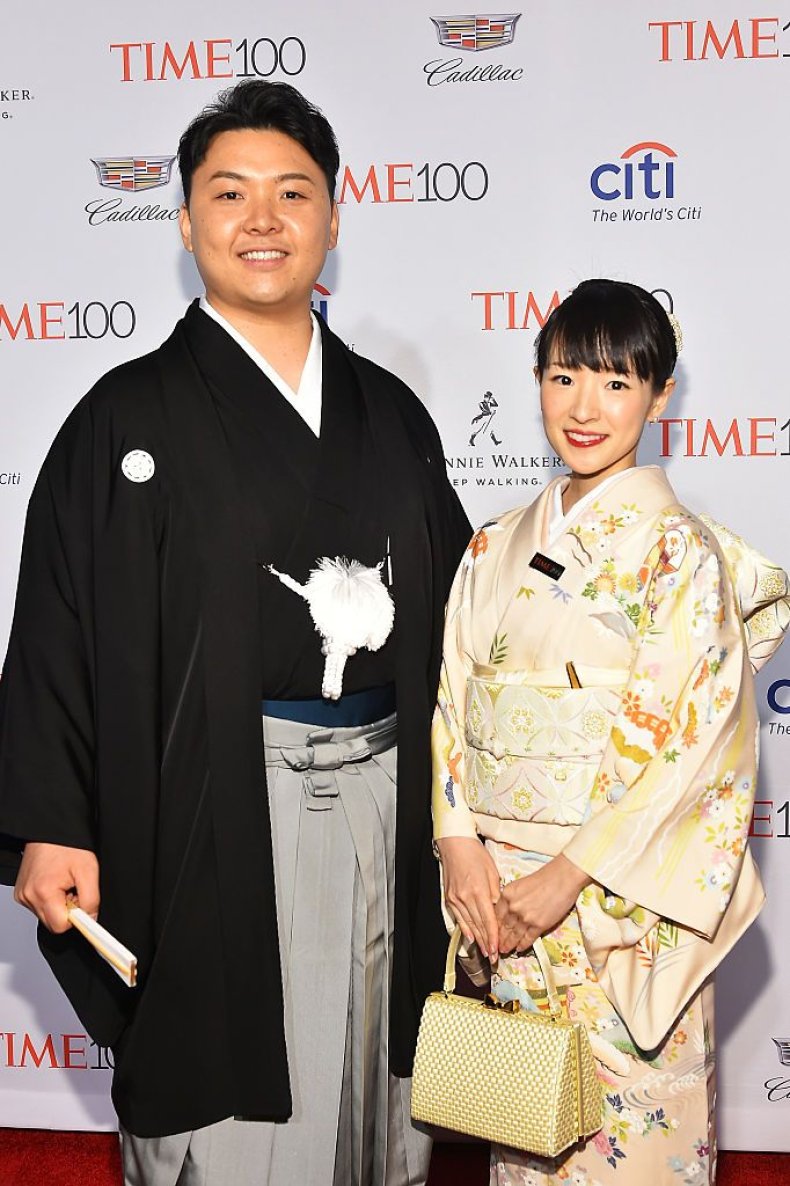 While Kawahara has always been neat, he has since taken up the KonMari Method with his wife at home. "He was able to clean and be very organized even before he read my book, but it was certainly even more pronounced after he read my book," Kondo told Good Housekeeping. "He became even more efficient. Fundamentally speaking, we're in the same groove."
After decluttering your home with the KonMari Method, Kondo recommends families maintain their new tidiness by divided responsibilities, with each member of the family responsible for a specific room. In her own home, Kondo is responsible for the laundry, while Kawahara handles the cooking.
The birth of her first daughter was a bigger adjustment, though now they often fold clothes together. "Spatially, it was a big challenge after I gave birth to my baby," said to Good Housekeeping. "Of course, Japanese houses are much smaller than what you see in America—so, a lot of clothes and diapers and things like that. Storage space became a big challenge."
In 2010, her book proposal for The Life-Changing Magic of Tidying Up won first prize at a "How to write bestsellers that will be loved for ten years" conference put on by Japanese publishers. Aided by a TV appearance in which Kondo worked her magic on the home of a popular comedian, the book was soon a best seller in Japan, especially after the 2011 tsunami, which "threw what's valuable in life into sharp relief," her editor, Tomohiro Takahashi, told The New Yorker.
She has since become a celebrity recognizable for her ebullient cheer and her signature gesture—her right hand pointed up, one foot lifted behind her—signifying joy.
The Life-Changing Magic of Tidying Up and The KonMari Method
Her business is now a sprawling, multinational empire. "Our goal is to help more people tidy their spaces by choosing joy," her company's mission statement reads. "We are committed to developing the simplest and most effective tools to help you get there."
Through her site, KonMari.com, decluttering acolytes can find KonMari-certified consultants in categories ranging from Certified Green (10 tidying sessions with two clients) to Certified Master (500 tidying sessions with 50 clients). Beyond decluttering services, KonMari has become a lifestyle brand, selling "Hikidashi Boxes" for tidying in four aspects: balance, harmony, clarity and wonder (the collection has sold out, but KonMari is developing future products).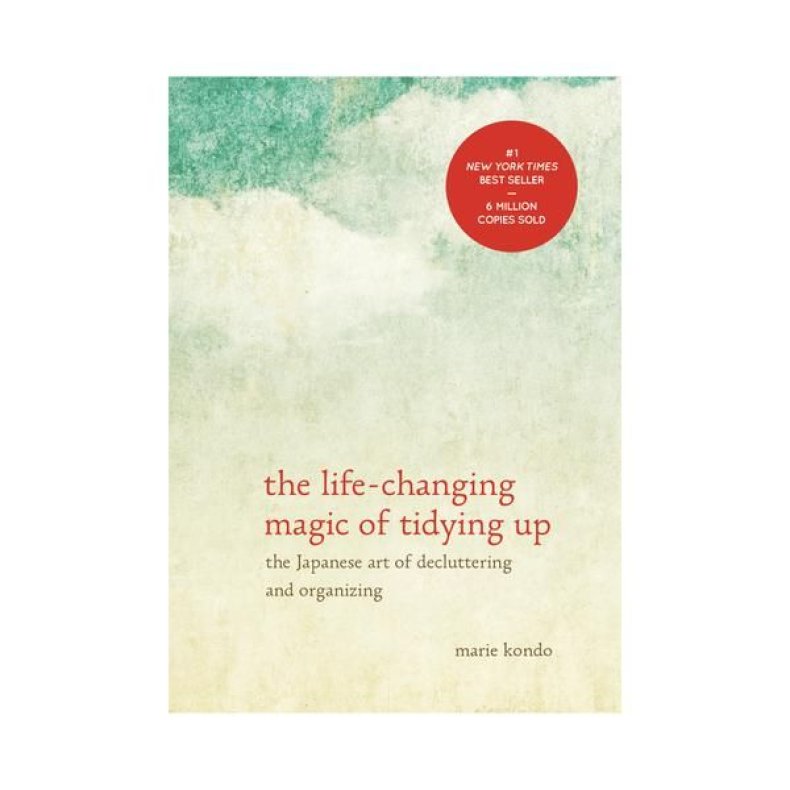 The Life-Changing Magic of Tidying Up was published in the United States in 2014 and has since sold more 8 million copies worldwide. In 2016, Kondo published a follow-up called Spark Joy: An Illustrated Master Class on the Art of Organizing and Tidying Up.
Both books advocate the KonMari Method, which, according to her consultancy site, "encourages tidying by category—not by location—beginning with clothes, then moving on to books, papers, komono (miscellaneous items), and, finally, sentimental items."
In The Life-Changing Magic of Tidying Up, Kondo outlines her "six basic rules of tidying":
Commit yourself to tidying up.
Imagine your ideal lifestyle.
Finish discarding first.
Tidy by category, not by location.
Follow the right order.
Ask yourself if it sparks joy.
While Kondo's overarching strategy is a good start, she's just as well known for the specifics of her approach as her overall philosophy, particularly her folding, which creases folds into tight thirds that can be stood up and arranged vertically.
Check out more tips from Kondo's Netflix series Tidying Up With Marie Kondo.