Trump's New Acting Defense Secretary Is a Former Lobbyist Who Enjoyed 'Playing Soldier and Burning Down Mountainsides'
President Donald Trump announced Tuesday that acting Secretary of Defense Patrick Shanahan would withdraw his nomination for the Pentagon's top job and be replaced by Mark Esper, who has been Secretary of the U.S. army since November 2017.
President Trump tweeted on Tuesday that he "knows Mark" and has "no doubt that he will do a fantastic job."
The announcement drew scrutiny to the 56-year-old's record in government and in the private sector, where he was a lobbyist for the defense company Raytheon for around seven years.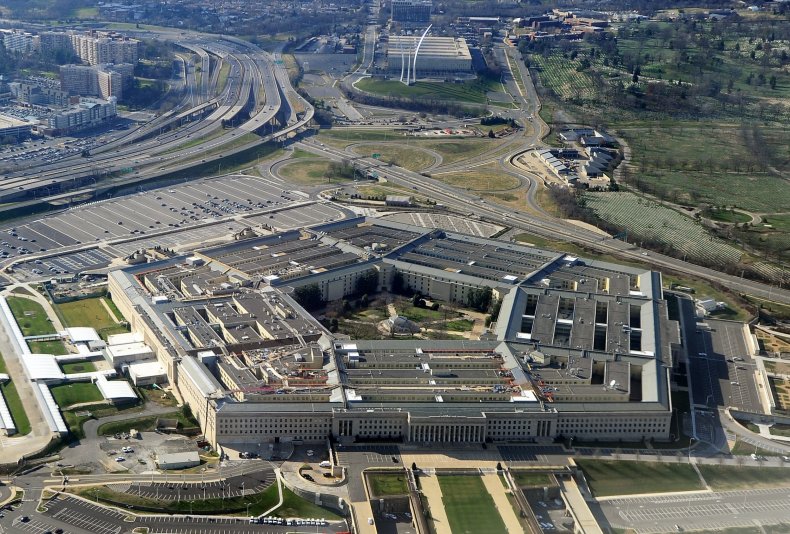 In response to the news, some analysts questioned whether it is appropriate for a former defense industry executive to serve as Secretary of Defense. Esper's predecessor Patrick Shanahan similarly worked for Boeing.
"As with Patrick Shanahan, Mark Esper's appointment as acting Secretary of Defense brings up questions regarding potential conflicts of interest," Rachel Rizzo, a fellow at the Washington D.C.-based Center for a New American Security, told Newsweek.
"I think it's time for Congress to look closely at whether or not it's ok for any major defense company executive to leave that company and then eventually lead the largest defense department in the world. That's a situation that could potentially be ripe for conflicts of interest and undue defense industry influence," Rizzo added.
Esper's Pentagon biography also highlights that the U.S. army secretary has many years of experience working in the public sector, including with Congress.
"From 2008-2010, Esper served concurrently as Executive Vice President for the U.S. Chamber of Commerce's Global Intellectual Property Center and as Vice President for Europe and Eurasian Affairs," the biography reads.
"Esper also has extensive experience working on Capitol Hill. He served as National Security Advisor for Senate Majority Leader Bill Frist; Policy Director for the House Armed Services Committee; and as a Professional Staff Member on the Senate Foreign Relations and Government Affairs Committees where he was responsible for national security issues. Esper also served as the Legislative Director and Senior Policy Advisor to Senator Chuck Hagel," the biography continued.
At the Pentagon, Esper also served as Deputy Assistant Secretary of Defense for negotiations policy and as a war planner with the army.
Esper studied at West Point at the same time as Secretary of State Mike Pompeo. His 1986 yearbook described him as someone who excelled and spent time "out in the woods playing soldier and burning down mountainsides."
Mark Thornbury, a Republican from Texas and a member of the House Armed Services Committee, threw his weight behind Esper on Tuesday, but argued in a statement that Esper should be confirmed as quickly as possible to ensure that the Department of Defense has a permanent Secretary of Defense instead of an acting one.
"Mark Esper has distinguished himself as a soldier, public servant, and senior executive. He has done an outstanding job as Secretary of the Army, and I am confident that he will do an admirable job as the Acting Secretary of Defense," Thornberry said in a statement.
"But however well-qualified Secretary Esper may be, it is critical that the President nominate, and that the Senate confirm, a permanent Secretary of Defense as soon as possible," he wrote.