President Joe Biden said Sunday that the Taliban must immediately release U.S. Navy veteran Mark Frerichs "before it can expect any consideration of its aspirations for legitimacy."
Frerichs, 59, is a civil engineer and as of tomorrow, he will have been held hostage by the Taliban for two years. Biden said that Frerichs spent a decade "helping the people of Afghanistan."
"Mark is a native of Illinois. A son. A brother. And his family has now endured two gut-wrenching years—praying for his safety, wondering where and how he is, aching for his return," the president said in a statement. "Threatening the safety of Americans or any innocent civilians is always unacceptable, and hostage-taking is an act of particular cruelty and cowardice."
According to the U.S. Department of State, Frerichs "was helping with construction projects for the benefit of the Afghan people when he was taken captive."
The department said Sunday that it has brought up Frerichs' case in each of its meetings with the Taliban, making clear that it won't recognize their legitimacy unless he is released.
The Taliban took over Afghanistan in August, after its previous government fell in the wake of the U.S. withdrawal from the country.
In a piece published in The Washington Post on Wednesday, Charlene Cakora, Frerichs' sister, said her brother was captured by a Taliban affiliate on January 31, 2020, and that from what his family understands, "his kidnappers misled him by inviting him to a meeting to talk about a project." They then "took him against his will to a stronghold near the border with Pakistan and later up into the mountains."
Cakora said that diplomats had an "early opportunity" to try to bring Frerichs home. A month after he was taken in 2020, the U.S. signed a peace accord with the Taliban.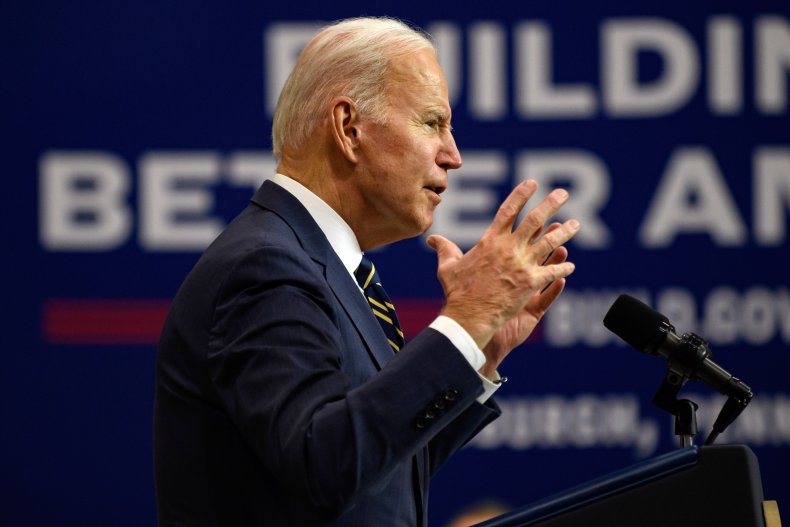 "Mark's name apparently was not even mentioned in the lead-up, despite the fact that U.S. officials were well aware of his kidnapping," Cakora wrote.
"We have had so many opportunities to secure Mark's release—and two successive administrations have missed every one of them. Each time, there was something more important," she added, noting that despite the fact that the U.S. evacuated from the country in 2021, and helped releases thousands of Taliban prisoners in 2020, her brother is still being held.
"For us, it is simple. The U.S. government either makes this trade or it doesn't save my brother's life. Every day we don't bring Mark home is another day he remains in danger," Cakora said.