The scandals in Virginia keep coming. Attorney General Mark Herring admitted on Wednesday that in 1980 he dressed up in blackface while attending a party.
This comes on the heels of Governor Ralph Northam's yearbook scandal—in which his page featured a person in blackface and another in a Ku Klux Klan outfit (Northam says he is neither person)—and subsequent confession that he once wore blackface at a party to look like Michael Jackson. Meanwhile, Virginia Lieutenant Governor Justin Fairfax has been accused of sexual assault, an allegation he has denied.
Herring said on Wednesday that he and friends wore blackface to a party to dress up as rapper Kurtis Blow.
He said in a statement:
"In 1980, when I was a 19-year-old undergraduate in college, some friends suggested we attend a party dressed like rappers we listened to at the time, like Kurtis Blow, and perform a song. It sounds ridiculous even now writing it. But because of our ignorance and glib attitudes – and because we did not have an appreciation for the experiences and perspectives of others – we dressed up and put on wigs and brown makeup.

This was a onetime occurrence and I accept full responsibility for my conduct.

That conduct clearly shows that, as a young man, I had a callous and inexcusable lack of awareness and insensitivity to the pain my behavior could inflict on others. It was really a minimization of both people of color, and a minimization of a horrific history I knew well even then.

Although the shame of that moment has haunted me for decades, and though my disclosure of it now pains me immensely, what I am feeling in no way compares to the betrayal, the shock, and the deep pain that Virginians of color may be feeling."
Herring is third in line to serve as Virginia's governor, an important fact considering that the governor and lieutenant governor are involved in serious controversies of their own. Herring had said on Wednesday that it was "no longer possible" for Northam to serve as governor.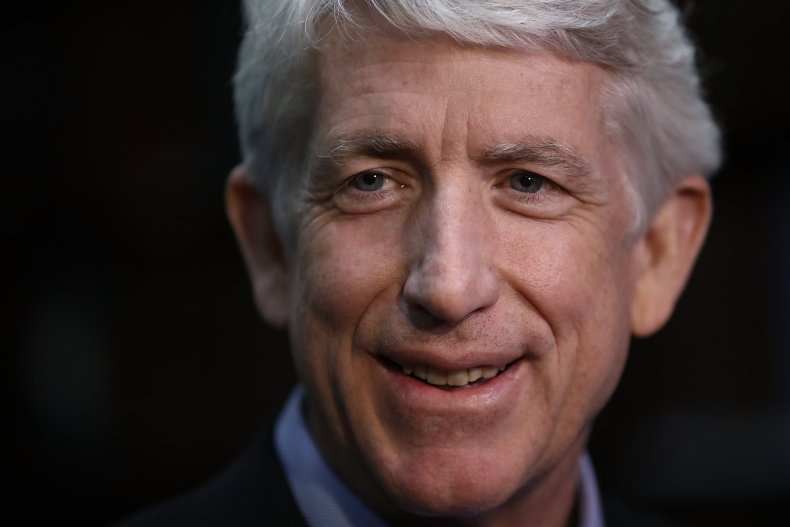 It was not clear if Herring would step down as attorney general. "In the days ahead, honest conversations and discussions will make it clear whether I can or should continue to serve as attorney general, but no matter where we go from here, I will say that from the bottom of my heart, I am deeply, deeply sorry for the pain that I cause with this revelation," he said in a statement.
Herring, a Democrat and a former state senator, had already announced last year that he was planning to run for governor in 2021. Northam and Fairfax are both Democrats, but should all three top officials resign, the fourth person in line is the state's speaker of the House of Delegates, Kirk Cox, who is a Republican.
Herring is in his second term as attorney general. He fought President Donald Trump's immigration ban and, in 2014 deemed Virginia's law banning same-sex marriage as unconstitutional.