Who is Mark Hollis? Michigan State Athletic Director Resigns Amid Larry Nassar Sexual Abuse Scandal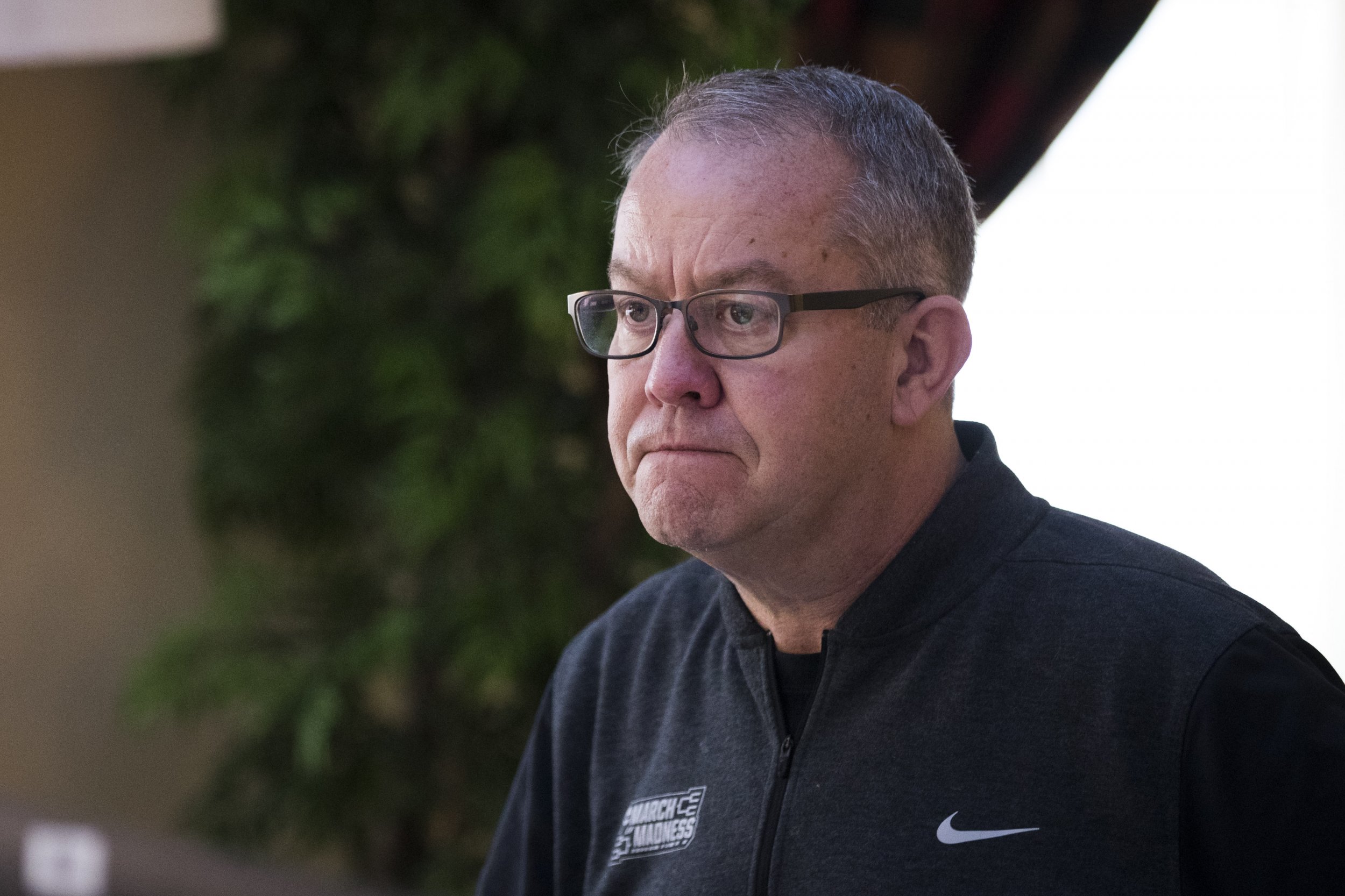 The fallout from the massive Larry Nassar sexual abuse scandal continued Friday as Michigan State University Athletic Director Mark Hollis announced his resignation.
Holllis announced he was retiring from MSU just days after Nassar was sentenced to up to 175 years in prison after pleading guilty to first-degree criminal sexual misconduct for sexually assaulting girls he was tasked with treating. Nassar was a doctor for USA Gymnastics, as well as Michigan State. During the sentencing phase of Nassar's trial, dozens of women came forward and delivered powerful testimony detailing their experiences as victims.
In a statement announcing he was leaving the university, Hollis said his heartbroken "thinking about the incomprehensible pain all of them and their families have experienced." He said he spoke with staff and family before deciding he should go.
"It's been an absolute honor to guide the Athletic Department for the last decade. That being said, today I am announcing my retirement," Hollis said in the statement. "This was not an easy decision for my family, and you should not jump to any conclusions based on our decision—listen to facts. I am not running away from anything, I am running toward something. Comfort, compassion and understanding for the survivors and our community; togetherness, time and love for my family."
The athletic director, who graduated from MSU in 1985, said January 31 will be his last day. Hollis' resignation came days after Michigan State president Lou Anna K. Simon announced her departure from the university.
According to ESPN, at least six women have said they alerted someone on staff at Michigan State about improper behavior from Nassar although none stated Hollis himself was told. The NCAA announced this week it planned to investigate the Michigan State athletic department amid the Nassar revelations. Michigan attorney general Bill Schuette also plans to open a probe into the university.
"Let me be clear, that in retirement, I will fully cooperate with these and any other investigations," Hollis said in the statement Friday. "As a University, we must focus on the healing of the survivors and the entire community."