Who Is Martha McSally? Arizona Senate Candidate Has Embraced Trump Despite Once Calling His Comments 'Disgusting'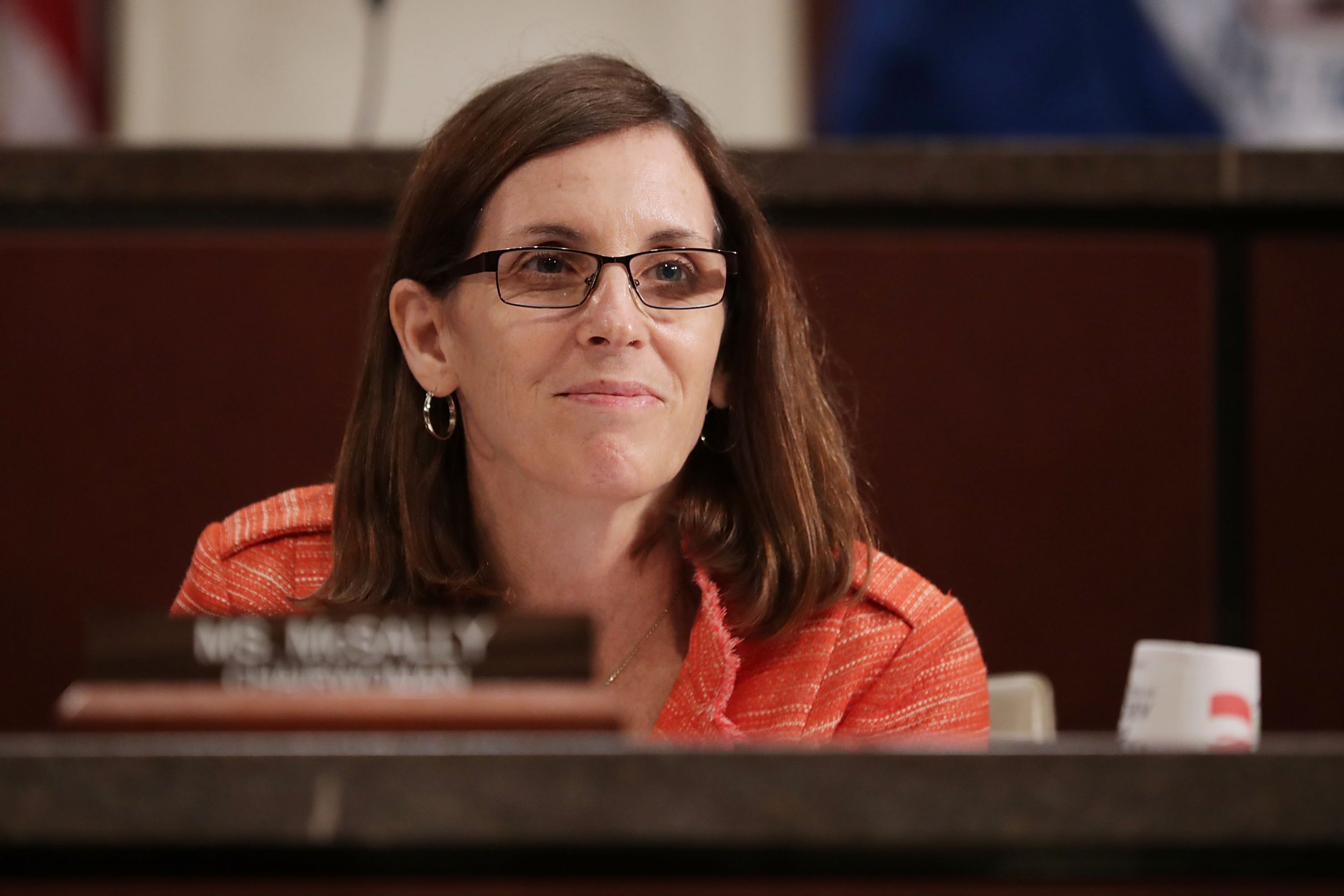 Representative Martha McSally, a two-term Republican member of Congress and the first American woman to fly in combat, went into Tuesday's Arizona GOP primary as the front-runner to replace retiring Senator Jeff Flake in this midterm season. A recent ABC poll had the moderate Republican polling 20 points higher than her far-right opponent Kelli Ward and about 35 points higher than controversial former Sheriff Joe Arpaio.
But even with a strong lead, McSally has had to shift money and time away from what has promised to be a tight general election to respond to attacks from her primary opponents. Trump has praised McSally, but he has also said nice things about Arpaio, whom he pardoned last year, and Ward. Some Republicans fear the lack of an official endorsement will hold McSally back. Trump won Arizona in the 2016 presidential election by about four points.
"This has not been a difficult primary, this has not been a hard primary. We've been focused on the general election," McSally said, in an effort to downplay her campaign's recent series of attack ads against primary opponent Ward. "We had a Democrat super PAC try to take us out, [and] fought back for a couple weeks. That's what this primary story is, and we're going to crush it on Tuesday night."
McSally's likely Democratic opponent, Representative Kyrsten Sinema, has faced very little primary competition (her opponent, Deedra Abboud, has raised $81,000 to her $10,000,000).
Republicans worry this might give Sinema the advantage of an unfractured voting base, and Democrats said that McSally's opponents had pushed her further to right on key voting issues such as immigration and allegiance to President Trump.
"Sinema has been bidding for the general election this whole time, while the Republicans have been battling amongst themselves in the primary," Chuck Coughlin, a Phoenix-based Republican strategist, told CNBC. "This will be a problem for whoever the Republican nominee is."
The Arizona race will be closely watched by Democrats and Republicans as a key state needed to gain or maintain control of the Senate. Republicans hold 51-49 seat majority, and a win in a Trump-backed state like Arizona could help put Democrats over the edge.
McSally, meanwhile, has tried to continue to appeal to moderate and swing voters while keeping her conservative Republican primary voters at bay. After the release of the Access Hollywood tape, McSally called Trump's comments "unacceptable" and "disgusting" but has since embraced him and regularly boasts about her access to the president on the campaign trail.