Who Is Matias Reyes? Serial Rapist and Murderer in Central Park Five Series 'When They See Us'
When They See Us, the new Netflix series about the Central Park Five trial, has received heavy praise since it premiered on May 31.
Written and directed by Ava DuVernay, the four-part miniseries dramatizes the Central Park jogger case, in which five black youths were falsely accused of raping and assaulting 28-year-old investment banker Trisha Meili on April 19, 1989 in New York City's Central Park.
The five teenagers, Antron McCray, Kevin Richardson, Yusef Salaam, Raymond Santana and Korey Wise, were imprisoned in 1990 and not exonerated of the crime until 12 years later, when the DNA of serial rapist and murderer Matias Reyes matched the attack and he confessed to the crime.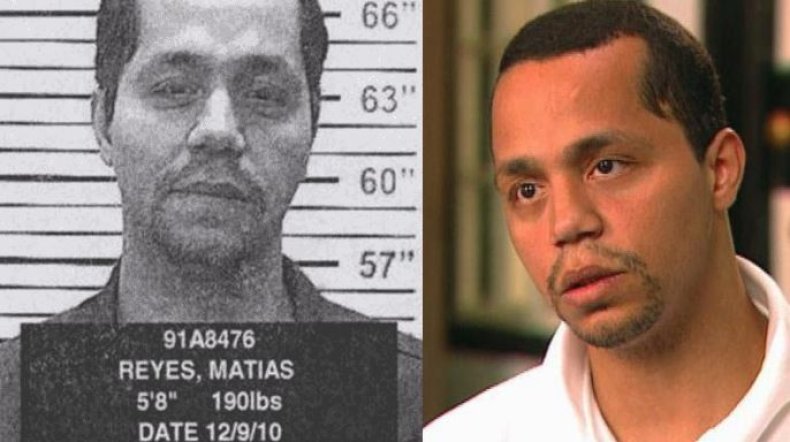 Newsweek subscription offers >
Played by English actor Reece Noi in the series, Matias Reyes was born in Puerto Rico in 1971 before he moved with his mother as a child to New York City.
Considered a loner, Reyes committed his first known attempted rape in 1988, when he threatened a 27-year-old Jackie Herbach at a church just east of Central Park with a knife. She convinced him not to rape her.
The next known attack occurred just two days before the rape and assault of Meili, on April 17, 1989. Reyes beat and began raping a 26-year-old woman in northern Central Park before fleeing the scene after being spotted by a passerby.
The victim identified her attacker as Hispanic and noted he had fresh stitches on his chin. When the detective assigned to the case checked local hospital record, he found a man fitting the description—Matias Reyes.
Newsweek subscription offers >
The woman left New York shortly afterward and stopped talking to police, with the detective assigned to the case transferred to a different unit. Reyes was never brought in for questioning, and the unsolved case was closed.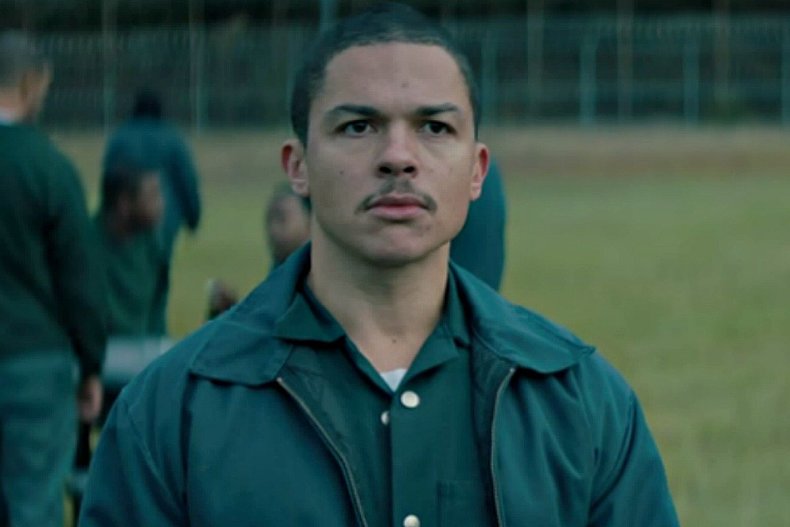 As well as the rape and assault of Meili, his year-long reign of terror would see Reyes go on to attack another five women by forcing his way into their apartments. One of the women, Lourdes Gonzalez, was viciously raped and murdered by Reyes, with him stabbing the then-pregnant mother of three nine times in the chest and abdomen and once in the face at her basement apartment while her children were in the next room.
Reyes was finally caught on August 5, 1989. After raping a woman named Meg (last name withheld for privacy reasons) at her apartment, she managed to flee down three flights of stairs and alert other residents, who set upon him and kept him pinned down in the apartment's lobby until the police arrived. In police custody he confessed to a number of rapes and the murder of Lourdes, receiving a life sentence on November 7, 1991.
In 2002, Reyes confessed in prison that he had assaulted and raped Meili back in 1989, and that he had acted alone. At the time, the 17-year-old was working at a convenience store in East Harlem and living in a van on the street.
DNA evidence confirmed his participation in the rape, identifying him as the sole contributor of the semen found both in and on the victim.
He was not prosecuted for raping and assaulting Meili, because the statute of limitations had passed by the time he confessed.
The confession from Reyes combined with the DNA evidence, led to the convictions of Antron McCray, Kevin Richardson, Yusef Salaam, Raymond Santana and Korey Wise to be vacated by New York Supreme Court Justice Charles J. Tejada on December 19, 2002. As the five had already completed their prison sentences at the time of their exoneration, the order only had the effect of clearing their names.
The following year the five sued New York City for malicious prosecution, racial discrimination, and emotional distress, with the case being settled for $41 million in 2014.
Linda Fairstein, the prosecutor who was reportedly instrumental in gaining false confessions from the five under duress, has maintained that despite evidence that the five youths prosecuted were still involved. "I think Reyes ran with that pack of kids," she told The New Yorker in 2002.
Who Is Matias Reyes? Serial Rapist and Murderer in Central Park Five Series 'When They See Us' | U.S.