Who Is Matt James? Clare Crawley Slammed Future 'Bachelorette' Contestant But Viewers Already Love Him
Bachelor Nation is siding with a future Bachelorette contestant after Clare Crawley seemingly slammed him on Twitter. The man, Matt James, has apparently been upping his public image during Covid-19, but it's all in the name of charity.
To Crawley, the Bachelorette in waiting, this wreaks of the "wrong reason." But to Bachelor Nation, he's acting like a hero.
In her message, Crawley didn't name the man. Fans quickly assumed it was James because she's right about his online platforms.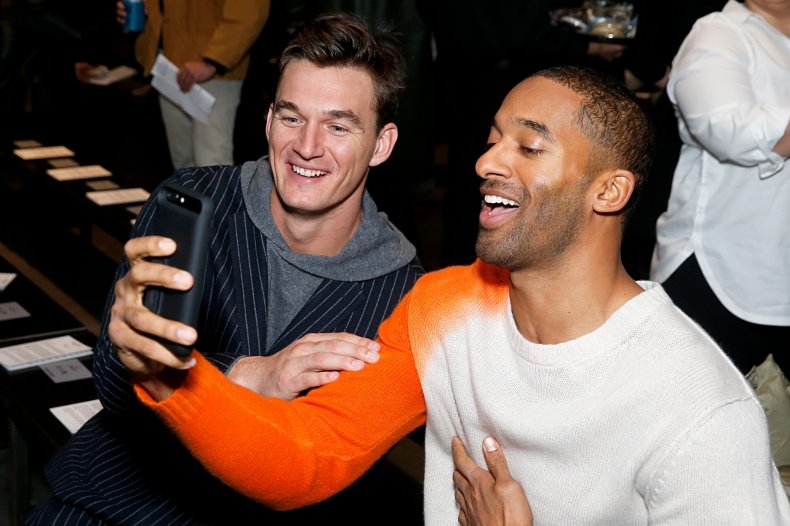 Crawley took to Twitter on Saturday with a diss for the contestant. "If you are doing interviews and creating Cameo accounts before you are even on my season... you are in it for the wrong reasons... #dontwasteyourtime," she wrote. The tweet has almost 15,000 likes.
She followed up: "Respect the opportunity you've been given. Respect the rules. Respect me." Most comments don't seem to agree with Crawley's side at all.
So who is Matt James? And why does Bachelor Nation adore him already? He's already got a shoe into the franchise: he's roommates and best friends with a Bachelor favorite...Tyler Cameron.
Cameron was seen on Hannah Brown's season of The Bachelorette. He then went on to date model Gigi Hadid, and recently seems to have fallen back into a platonic relationship with Brown. They started the Quarantine Crew house on TikTok and gained even more fans. Yes: James is a member of the legendary TikTok hangout house, and he's gaining more and more attention on social media.
There's the argument that James is naturally in the spotlight already, given that his roommate is Cameron. And they're not just roommates: they're business partners.
With Cameron, James owns and operates ABC Food Tours, a children's organization that gives food and educational opportunities.
Their mission statement reads as follows, according to the website: "Our goal is to implement an experiential learning platform for students in NYC living in underserved communities that will educate, motivate, and inspire them to overcome life's obstacles. We believe that by surrounding students with restaurateurs, entrepreneurs, & immigrant business owners who have all overcome similar hardships they can begin to envision these realities for themselves."
Bachelor Nation argues James' social media platform is naturally growing because of this organization, his relationship to Cameron and his general desire to do good and raise money during the global crisis.
Crawley was right about James' Cameo account. He is making the personalized celebrity videos for a price of $29 via the Cameo app.
James already responded to Crawley's indirect slam on an Instagram story Saturday, according to Entertainment Tonight. "For those of you who may have missed the message earlier this week, myself and Alex Bachman, my former teammate and current New York Giants wide receiver, pledged all of our Cameo earnings to the Robin Hood Foundation to fight this fight," he said.
Crawley's season isn't filming just yet. It shut down the day before the season began due to Covid-19. We'll have to wait to see if more drama unfolds between the pair, or if James makes the season at all.