Who Is Matthew Riehl? Denver Shooter Identified As Iraq Veteran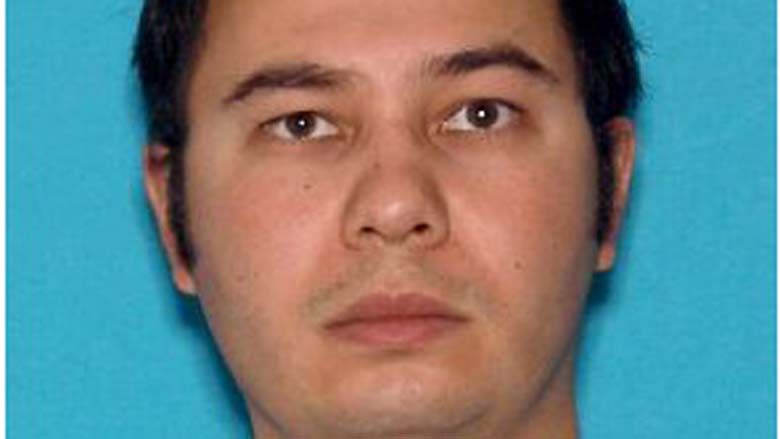 Updated | Matthew Riehl was identified as the Denver shooter who fired more than 100 hundred rounds, killing one deputy and injuring four others, CBS4 reported on Sunday.
Two civilians were wounded during the barrage of gunfire, too. Their injuries were not life-threatening.
The incident started at 5:15 a.m. ET. Authorities responded to a "verbal disturbance" between two men from Riehl's apartment, located 16 miles south of Denver. One suspect said the Riehl "was acting bizarre and might be having a mental breakdown." Authorities left after they didn't find any evidence of a crime.
But they were called back. A man, who was not named, gave police keys to the home and permission to enter the apartment. They tried to talk to Riehl, who locked himself up in his room. That's when he opened fire.
"They all went down almost within seconds of each other, so it was more of an ambush-type of attack on our officers," Douglas County Sheriff Tony Spurlock said, according to CBS News. "He knew we were coming and we obviously let him know that we were there."
Deputy Zackari Parrish, 29, was confirmed as the deputy killed by Riehl. His wife and two children survive him. He joined the force several months ago.
A GoFundMe account was started in Parrish's honor. "A true God fearing man, who was a role model, father, husband, and public servant, Zack and his family are dear friends of ours that we met and became close with through our church-home Mission Hills. All proceeds of this campaign are going directly to his wife Gracie and their two daughters. If there is any question whatsoever of the legitimacy of this campaign you are welcome to call me at (720) 445-1310 or email me at tyler.m.scott@outlook.com," the page read.
At the time this article was written, the page raised $146,000 of its $250,000 goal.
"Zack fed off adrenaline. From snowboarding in the backcountry, to his job as a Douglas County police officer. Zack didn't back down to any challenges or fear," the GoFundMe page continued. "After an early career in sales, Zack fulfilled his dream of becoming a law enforcement officer. First serving for Castle Rock Police Dept, Zack was eager to accept a position with Douglas County Police Dept."
The gunman, 37, was shot and killed by authorities.
The injured deputies were wearing vests, but were shot in areas that were not covered. They were identified as Mike Doyle, 28; Taylor Davis, 30; Jeffrey Pelle, 32; and Tom O'Donnell, 31.
The FBI in Denver took to Twitter to issue statements. "We urge you to remain vigilant, maintain awareness of your surroundings, and report any suspicious activity to law enforcement. The FBI will continue working with our federal, state, and local partners should there be any potential threat to public safety," they tweeted on Sunday.
They added: "@FBIDenver has been monitoring the events that occurred this morning and have offered our full support to @dcsheriff. Our thoughts and prayers are with our law enforcement partners and all those impacted by today's senseless act of violence."
Nearly two weeks earlier, Riehl said he was a libertarian candidate for the Douglas County Sheriff's position in a YouTube video, which was titled, "Fire Sheriff Spurlock." In the clip he claimed Deputy Brian Briggs was a "pimp."
Riehl was a veteran who did a tour of Iraq in 2009 until 2010. He was honorably discharged two years later.
The shooter was a graduate of University of Wyoming, KGWN reported. He graduated from the school in 2010, making the Dean's list in 2008. He was reportedly a practicing lawyer in Rawlins, Wyoming.
President Donald Trump responded to the New Year's Eve shooting, writing: "My deepest condolences to the victims of the terrible shooting in Douglas County @DCSheriff, and their families. We love our police and law enforcement – God Bless them all! #LESM."
Before the attack, Riehl did not have a criminal record.
This story was updated to include details of the attack.