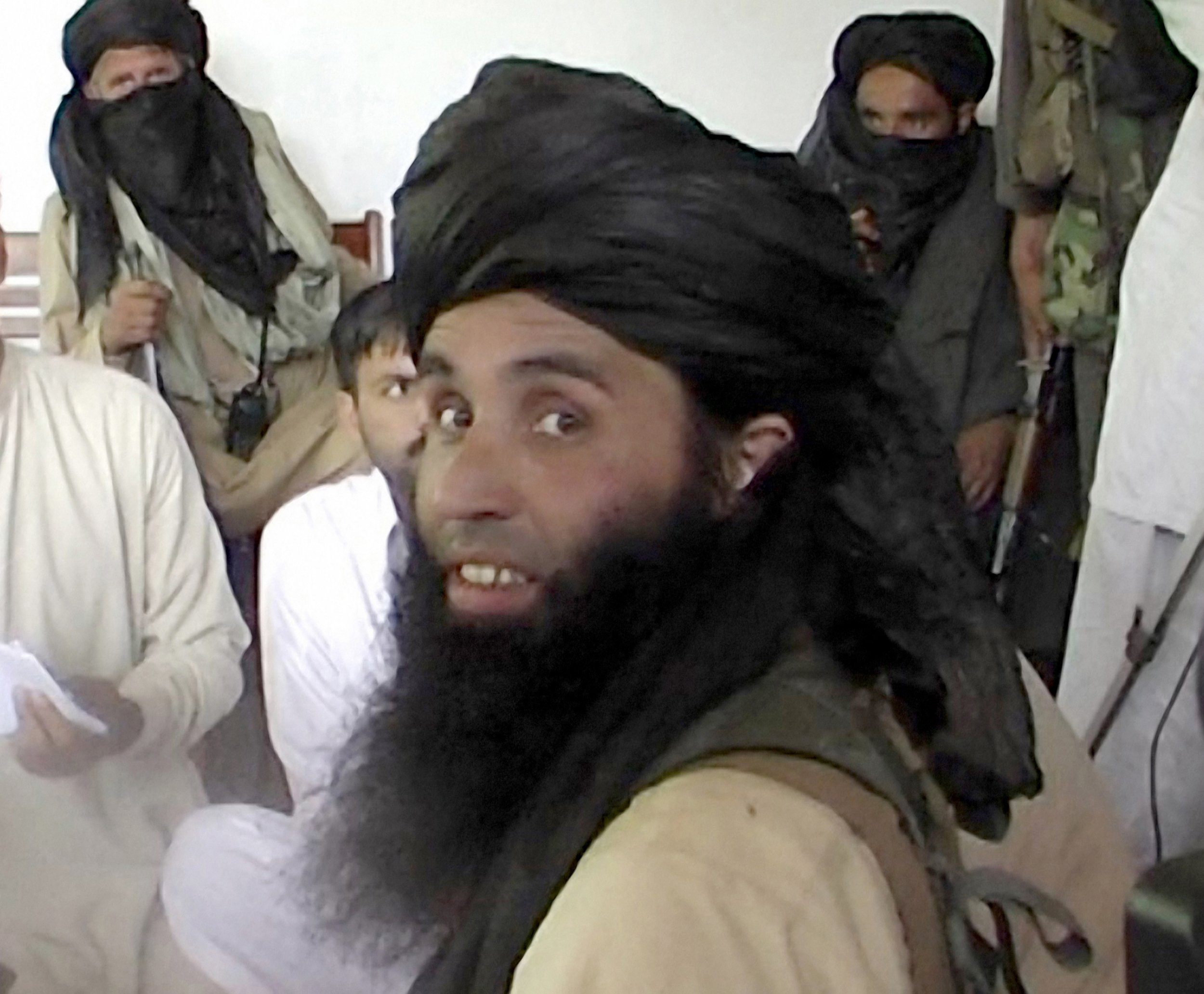 The U.S. has issued a $5 million reward in return for information leading to the arrest or capture of a notorious jihadi leader from Pakistan, who has been linked with a bomb plot in New York's Times Square.
The State Department said in a post published on Friday that it was seeking any intelligence that could help it identify Maulana Fazlullah, the chief of the Tehreek-e-Taliban Pakistan militant group, or TTP.
Not only is he believed to be linked to plots directed at U.S. soil, but some of the worst atrocities to have taken place in his native Pakistan, such as the killing of more than 100 pupils at a school in Peshawar in 2014.
He is also believed to have been behind the attempt to take the life of Nobel Peace Prize winner Malala Yousafzai in 2012. A Pakistani Taliban militant climbed onto her school bus in the northwestern mountainous area of Pakistan known as the Swat Valley, asking "Who is Malala?" before shooting her in the head. She was only 15 at the time.
Fazlullah has gained infamy for what once served as his radio station, known as "Mullah Radio," between the years of 2004 and 2009. He gave radio sermons from the Swat Valley in a bid to recruit new members to his group.
According to British media reports in the aftermath of the Peshawar massacre, Fazlullah was once an avid fan of cricket. But that all changed after he met a radical cleric, Sufi Mohammad, and started attending his madrassa.
He slowly became more radical, setting up his own institution where he could preach about radical Islamic laws. His family tried in vain to turn him away from the path of jihad, but failed.
"Many of our family members went to convince him but he did not listen to anyone. He was so blinded by his passion for Islam as he saw it that he even killed two of our uncles in 2007," one of his cousins told The Telegraph in 2014.
He started to amass a following in the Swat Valley, where they steadily began to take control by 2008 and install their form of radical Islamism over citizens. They would harass locals who did not conform to their worldview, while members of the local authorities were murdered and schools attacked.
Fazlullah would then join forces with the Pakistani Taliban, rising to become its leader and replace his predecessor, Baitullah Mehsud. He is now one of the most feared militants in the region, with close ties to the Afghan Taliban that is battling the rise of the Islamic State militant group (ISIS) in neighboring Afghanistan and the rule of President Ashraf Ghani.
His wife, who has remained unidentified, gave an interview in the group's new magazine that hopes to attract women to its cause.
"I ask you why now everywhere there is a hue and cry about underage marriages…We have to understand that mature boys and girls if left unmarried for too long can become a source of moral destruction of the society," she is quoted as saying in the magazine named Sunnat-e-Khaula, or "the Way of Khaula," after a female Muslim fighter from the seventh century. She married Fazlullah at the age of 14.
While the jihadi leader continues his attempts to recruit new members to the radical Islamist group, the U.S. is now working to end his reign of terror in Pakistan. The U.S. killed Khalid Mehsud, the Pakistani Taliban's deputy leader, in a January drone strike.