Who Is Meng Wanzhou? China Accuses U.S., Canada of Harming 'Human Rights' of Arrested Huawei CFO
Chinese business executive Meng Wanzhou was detained by Canadian authorities and faces extradition to the United States in a move that Beijing slammed as violating her "human rights."
Meng, who was taken into custody on December 1, is the chief financial officer of Chinese electronics and telecommunications multinational Huawei. The company is the world's second-largest telecommunications equipment and service provider, after South Korea's Samsung, and recently surpassed Apple. Washington has previously raised concerns about the Chinese conglomerate because of its links to Beijing's government.
"At the request of the U.S. side, the Canadian side arrested a Chinese citizen not violating any American or Canadian law," the Chinese Embassy in Canada said on Thursday. "The Chinese side firmly opposes and strongly protests over such kind of actions which seriously harmed the human rights of the victim," its statement read. Beijing had "lodged stern representations with the U.S. and Canadian side, and urged them to immediately correct the wrongdoing and restore the personal freedom of Ms. Meng Wanzhou."
Huawei released a statement as well, saying it had "been provided very little information regarding the charges and is not aware of any wrongdoing," reported Al Jazeera.
Canada's Justice Ministry has released few details, citing a publication ban called for by Meng. "She is sought for extradition by the United States, and a bail hearing has been set for Friday," it said. Bloomberg News reported that the extradition process could take more than a year, but the action is supported by the White House.
Analysts have speculated that the executive's arrest was linked to alleged violations of U.S. sanctions on Iran. Earlier this year, it was reported that Huawei continued to sell network equipment to the Persian Gulf nation despite Washington's punitive measures.
The South China Morning Post also reported that Meng specifically told her company's employees that they could weigh the risks of not complying with laws in some instances. The CFO reportedly held an internal question and answer session on October 29 alongside her father, Ren Zhengfei, who founded Huawei.
There are situations "where the external rules are clear-cut, and there's no contention, but the company is totally unable to comply within actual operations," Meng reportedly said. "In such cases, after a reasonable decision-making process, one may accept the risk of temporary non-compliance."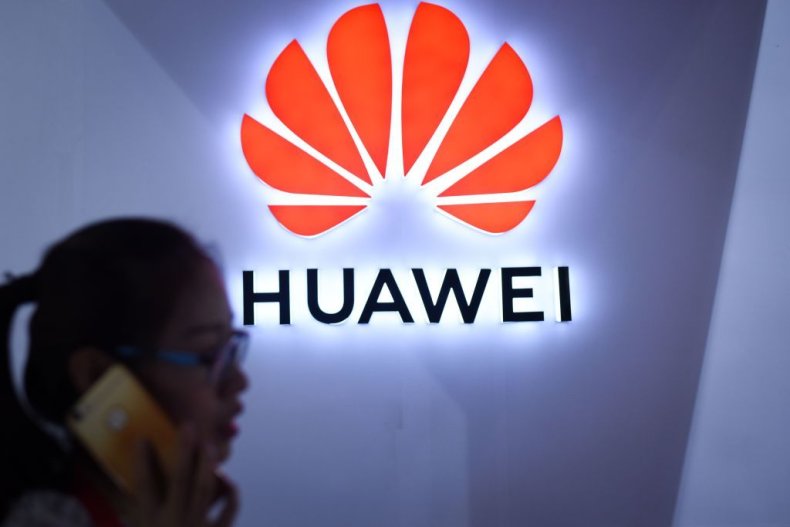 Washington had previously moved to constrain Huawei's business dealings in the U.S. The government cited concerns over Huawei's close ties to the Chinese government, arguing this made it a security risk. Fears have been raised that the company's mobile phones and networking equipment could create powerful espionage tools for Beijing. In August, President Donald Trump signed legislation that largely banned the use of Huawei devices by government agencies and defense contractors
Experts have suggested that Meng's detention could have negative repercussions for the ongoing trade war between Washington and Beijing. Over the weekend, Trump met with his Chinese counterpart, Xi Jinping, and they agreed to work toward resolving tensions.
"While there was a brief moment of optimism after the weekend U.S.-China talks…the reality is, it won't be that easy," Norihiro Fujito, the chief investment strategist at Mitsubishi UFJ Morgan Stanley Securities in Tokyo told The Guardian.