George H. W. Bush has made his final trip to Washington, D.C. for his funeral Wednesday at the Washington National Cathedral. For the past few days as he lied in state, thousands of people have lined up for hours outside the U.S. Capitol building, sometimes late into the night as they waited for their brief chance to bid a final farewell to the 41st president of the United States.
The man who will preside over the former president's funeral service, Reverend Michael Curry, is also of significance.
Born in 1953, Curry's descendants came to North America as enslaved Africans via slave routes, according to the Episcopal Church. In 2015, he became the 27th and current presiding bishop of the Episcopal Church, part of the global Anglican communion, making him the first African-American to lead the church.
Some of the most zealous causes listed by the Church that Curry has involved himself in throughout his ministry include social justice, reconciliation, immigration policy and marriage equality. His passionate sermon on the "redemptive power of love" at the royal wedding of Prince Harry and Meghan Markle in May captured the hearts and minds of many who bore witness.
If Curry's past speeches are any indication of the kind and inspiring words the bishop will have to offer, the friends, family and world leaders in attendance of Bush's funeral services will likely be left with feelings of both joy and sorrow as the nation's capital says goodbye to the 41st president for the last time.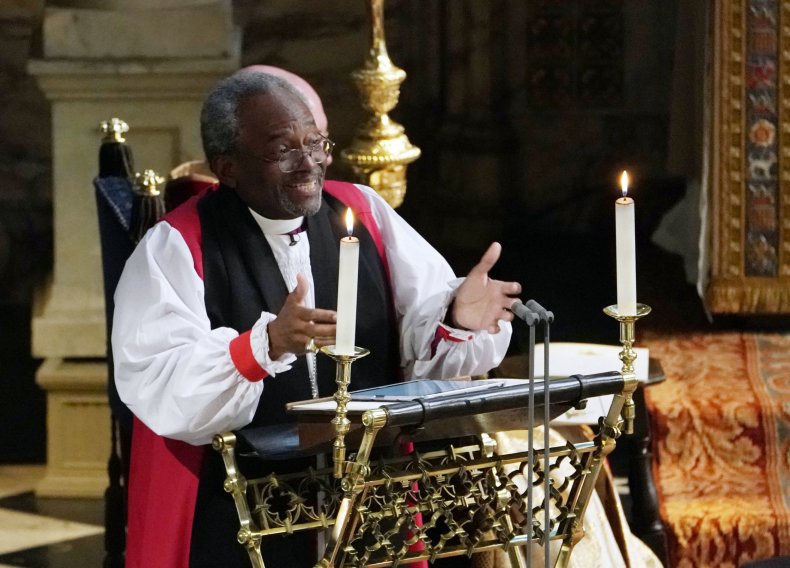 Curry offered his own personal written tribute to Bush last week, highlighting the late-president's decades-long public service to the country, his kindness and his commitment to family.
"Through his enduring commitment to public service and his steadfast devotion to his family, he lived the way of Jesus through a life shaped by faith, hope and, above all, love," Curry said. "Through his unswerving service to our country and to the human community around the globe, he embodied the noblest ideals of his faith and his country."
The bishop also touched on Bush's gentleness, goodness and kindness as a reminder that those virtues "truly endure and chart the way to our living as the human family of God."
"With a grateful nation, and many around the world," Curry said in his written tribute, "we of the Episcopal Church give thanks to God, the source of life and love, for the life, the public and private witness of President George Herbert Walker Bush."