Who Is Michael Wolff? The 'Fire And Fury' Author's Career May Have Been Destined For This Story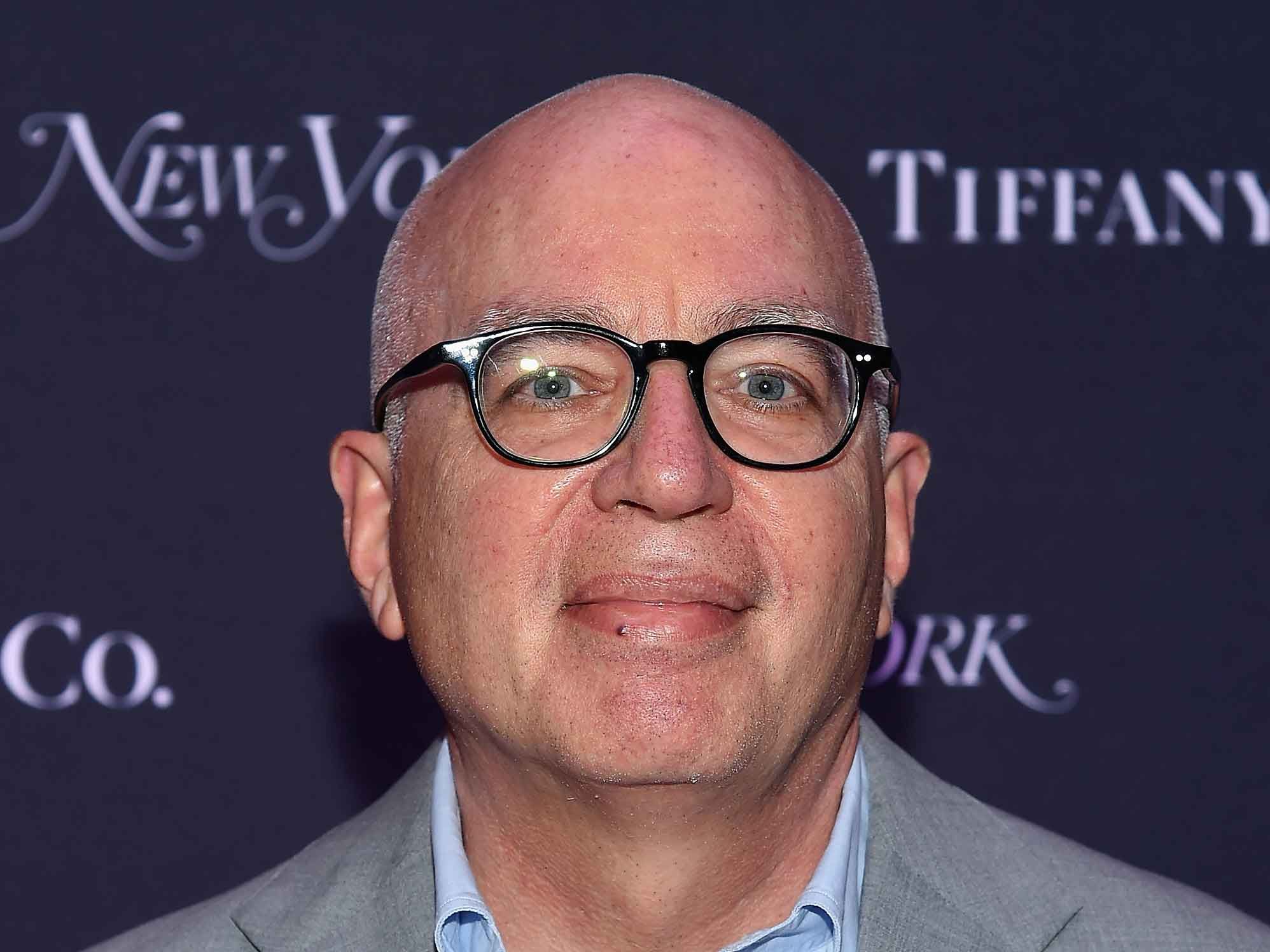 Michael Wolff's career may have always been building toward this moment.
The journalist and author, now the subject of countless stories and endless TV commentary, built his career by covering rich and powerful people, such as media mogul Rupert Murdoch and disgraced Hollywood producer Harvey Weinstein.
Wolff's style and access have made him a pseudo-celebrity in New York. His love life became the topic of Page Six gossip, and his work earned him praise from Mort Zuckerman, editor-in-chief of U.S. News & World Report and former owner of the New York Daily News.
In her 2004 New Republic profile of Wolff, Michelle Cottle wrote, "Wolff is the quintessential New York creation, fixated on culture, style, buzz, and money, money, money."
"For Wolff, nothing is more erotic than a multibillionaire," she wrote. If true, what could be more intriguing for Wolff than writing about a billionaire's White House?
He is now the focus of questions at the White House press briefing and on TV for his bombshell book Fire and Fury: Inside the Trump White House. Excerpts from the book, which chronicles President Donald Trump's first year in office, portrays his White House as a maelstrom of disorder and infighting.
Related: Michael Wolff Recorded Interviews for "Fire and Fury," Including Taping Steve Bannon
Wolff is a seasoned and lifelong journalist. He was born in New Jersey and raised by his newspaper reporter mother, Marguerite Wolff, and his father, Lewis Wolff, who was in advertising. As his professional life evolved, he incorporated both his parents' talents.
His career began in the news business as a copyboy for one of the most powerful papers in the world, The New York Times. He went on to become a columnist at New York magazine and a regular contributor for The Guardian, The Hollywood Reporter and the U.K. edition of GQ—all of which have published excerpts from his fifth and latest book.
He was also a contributing columnist at USA Today, a contributing editor at Vanity Fair and was briefly named the editorial director of Adweek Media. He won a National Magazine Award for commentary in 2002 and 2004 and was nominated for that honor in 2003. In 2007, Wolff launched Newser.com, a site that aggregates news.
Related: Steve Bannon attacked on Breitbart after betraying Trump family in new book
In his latest book, Wolff quotes former White House chief strategist Steve Bannon calling Trump's daughter Ivanka Trump "dumb as a brick" and denouncing his son Donald Trump Jr. and son-in-law Jared Kushner as "treasonous" and "unpatriotic." The quotes sent the White House scrambling and drew condemnation from Trump, his family and White House officials. Press secretary Sarah Huckabee Sanders called the book "trashy tabloid fiction."
Wolff said he conducted about 200 interviews and managed to get nearly unrestricted access to the West Wing for the book. He enjoyed a "semi-permanent" spot in the White House, which he says Trump "encouraged."
The book has been criticized by both Trump supporters, who have called it fake news and accused him of fabricating quotes, and by his colleagues in the media. (The speculation and judgment, however, appear to have done little to discourage forthcoming sales: The book is already listed as a "best seller" on Amazon and it doesn't come out until January 9.)
"[E]ven if some things are inaccurate/flat-out false, there's enough notionally accurate that people have difficulty knocking it down," The New York Times Maggie Haberman tweeted.
Some reporters have suggested the book is such an incendiary indictment of Trump's administration that if even a fraction of Wolff's reporting is accurate, it's enough to damage the White House.
"I get that journalists are skeptical of Michael Wolff's reporting & sourcing. But ask yourself: what percentage of that chapter would need to be true to reveal the most incompetent, corrupt, broken administration in history?" tweeted Jason Mitchell, a media studies professor at Middlebury College in Vermont. "20%? 10%? 5%? It's true enough."
Those who took to Twitter and Reddit to denounce the book as fake news used similar past accusations against Wolff as ammunition.
"Now instead of fake news we have fake quotes with named sources," attorneyriffic wrote on The_Donald Reddit thread.
Redditors pointed to an article in the now-defunct magazine Bill's Content in which several people reported that Wolff "invented or changed quotes" from them in his book Burn Rate: How I Survived the Gold Rush Years on the Internet.
In 2008, the late David Carr also criticized Wolff's work for factual errors. "Historically, one of the problems with Wolff's omniscience is that while he may know all, he gets some of it wrong," Carr wrote in a New York Times review of The Man Who Owns The News: Inside the Secret World of Rupert Murdoch.
In the past 24 hours, the author and journalist has become a trending topic on social media sites like Twitter and a mainstay on television news, having been elevated from reporter to the topic of countless reports—a role he once criticized.
"The media should not be the story," he said, scolding CNN's Brian Stelter on his own show, Reliable Sources, last February.
Not all of Wolff's denunciations are always made so straightforwardly. He's also been known to flatter his targets before taking them down. The Atlantic's Eric Alterman described Wolff as a "portraitist who has mastered the art of the suck-up putdown"—a characterization that Wolff's latest book appears to do little to dispel.