Who Is Mike Shumann? San Francisco Anchor Sent Home After Allegedly Stealing Warriors Employee's Jacket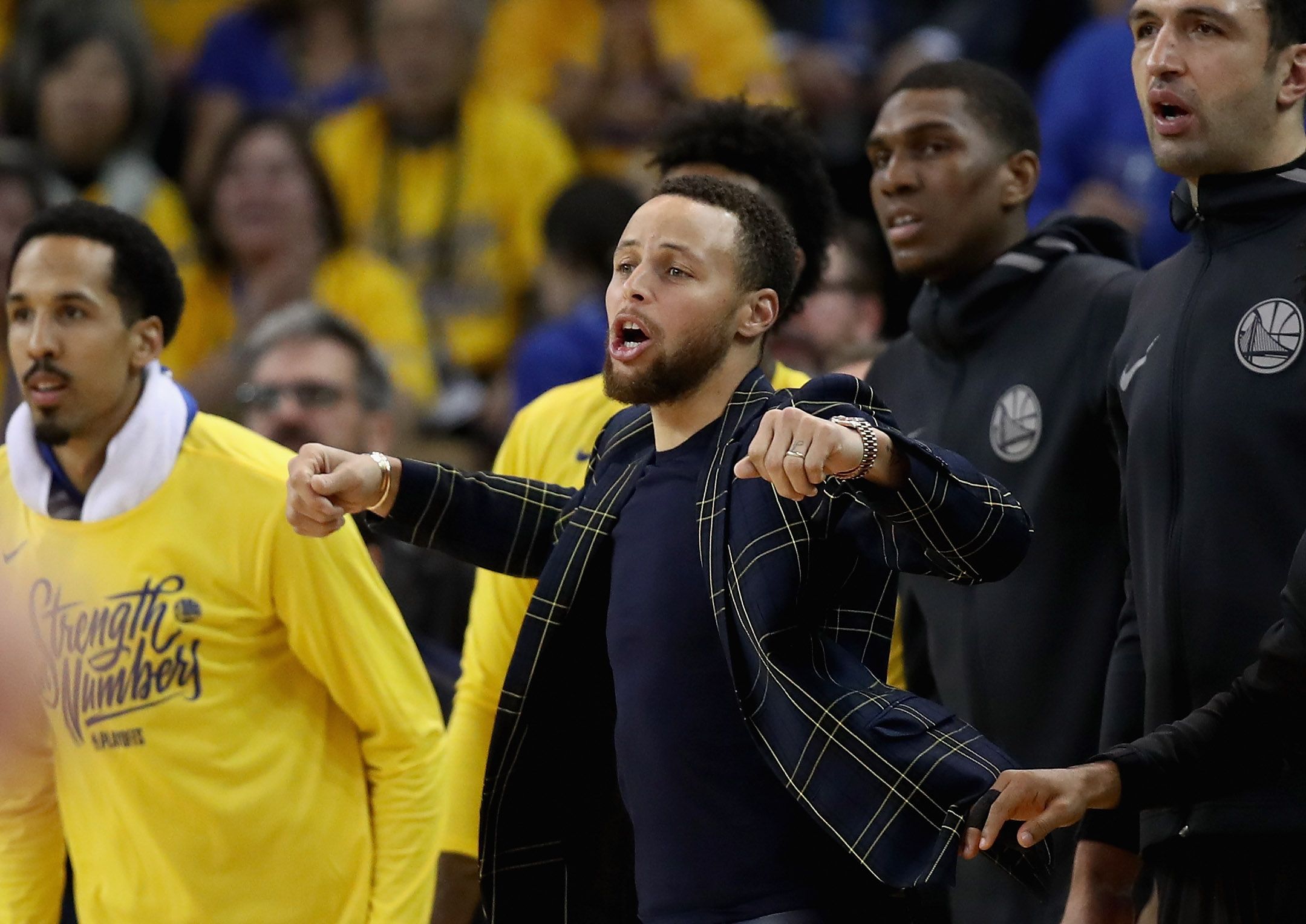 A Bay Area reporter has allegedly been caught on camera taking the jacket of a Golden State Warriors team employee.
According to The Athletic, Mike Shumann, a sports anchor for ABC7/KGO-TV who covers the defending NBA champions, reportedly took the jacket of Ralph Walker while leaving the AT&T Centre in San Antonio after a team practice last week.
Walker is Golden State's director of security and Stephen Curry's personal security guard.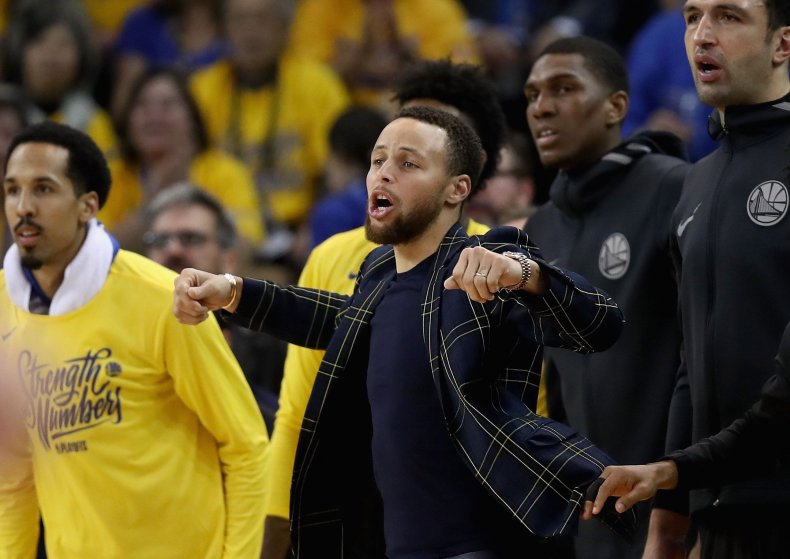 The Warriors have an agreement with KGO to provide exclusive interviews with players, which have normally been carried out by Shumann—but that agreement is now in jeopardy. The Athletic indicated players are now refusing to carry out the interviews and are reportedly very upset over the incident—particularly as they feel had the accused been a person of color, the situation would have been handled differently.
KGO pulled Shumann from its coverage of Game Four of the first-round series between Golden State and San Antonio on Sunday. "We are taking these allegations very seriously and conducting a full investigation," the broadcaster said in a statement to The Athletic.
"As a matter of policy, we do not comment about personnel matters."
A long time TV reporter in the city, Shumann spent five years in the NFL between 1978 and 1983, playing as wide receiver for the San Francisco 49ers, the Tampa Bay Buccaneers and the St Louis Cardinals.
In 1982, in his second spell with the 49ers, Shumann was part of the team that beat the Cincinnati Bengals 26-21 to clinch Super Bowl XVI, the first championship in the franchise's history.