Who is Mitzie Sue Clements? Ohio Woman Vanishes in Great Smoky Mountains National Park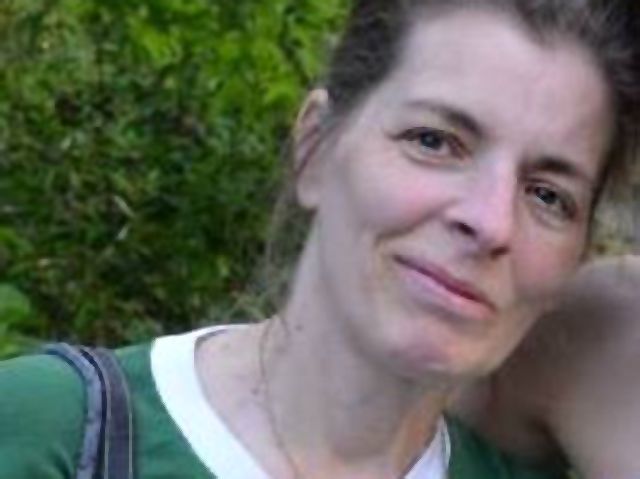 An Ohio woman has gone missing while out on a hike with her daughter in the Great Smoky Mountains National Park, which covers a large area across the border of North Carolina and Tennessee. Clements was last seen walking on the Forney Ridge Trail, near Andrews Bald.
53-year-old Mitzie Sue "Susan" Clements disappeared on Tuesday after she fell behind her daughter during the walk. According to National Park Service spokesperson Julena Campbell, via WATE-TV, Clements's daughter eventually stopped to wait for her mother to catch up, but she never did.
As of Sunday afternoon, more than 120 people from around 30 different agencies have been unsuccessful in tracking Clements down. They are searching the mountain which because of its rugged terrain requires a methodical approach, Campbell told CBS News.
Police are using dogs, helicopters and drones to try locate Clements. Flyers have also been posted in public areas to help people identify the missing woman.
According to the National Parks Service, Clements is five-foot-six, weighs around 125 pounds and was last seen wearing a green zip-up sweater, black workout pants over black leggings, a clear rain poncho, and white tennis shoes with purple laces. Clements is from Cleves, 16 miles west of Cincinnati.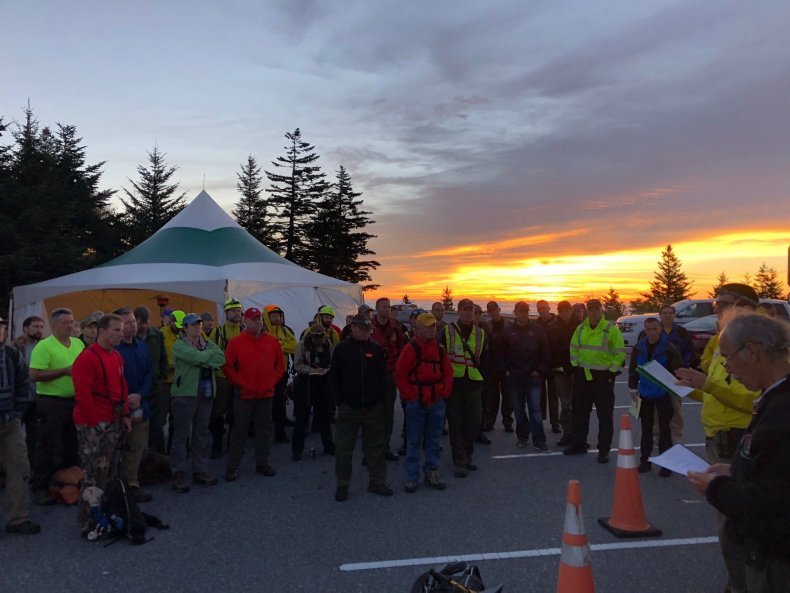 According to TV Station WCPO, Clements is an accounting tech for the Metropolitan Sewer District of Greater Cincinnati. Interim director Diana Christy, Clements's boss, pleaded for people to come forward with any information. "Everyone here at MSD is thinking about Mitzie and praying for her safe return," Christy said.
Acting Chief Ranger Jared St. Clair said no additional volunteers are needed as crews aim to only use professionals trained for systematic searches.
"This is unforgiving terrain, and we are working long hours to find Ms. Clements. We are extremely grateful for the rapid response by so many well-trained personnel and the generous support resources that our cooperators have dedicated to this search," St. Clair said.
Anyone with information is asked to call the tip line on 888-653-0009, or you can email: nps_isb@nps.gov.
Great Smoky Mountains National Park is providing updates on its Facebook page, which you can also contact if you have information about Clements.
In Alaska on Saturday, three people went missing following a helicopter crash just north of Juneau. One person has been rescued but officials are still searching for three more. The missing were identified as David King, 53; Josh Pepperd, 42; and Andrew Pepperd, 11.
The elder Pepperd was identified as the president of Alaska based construction firm Davis Constructors & Engineers.
It is not clear what caused the crash. The National Transportation Safety Board said an investigation was underway. Family friend Jeff Brodsky said loved ones were "holding onto hope that a miracle will happen."