Who Is Molly Ohr? Trump Butchers Bruce Ohr's Wife's Name Nellie in Mueller Report Tweet Storm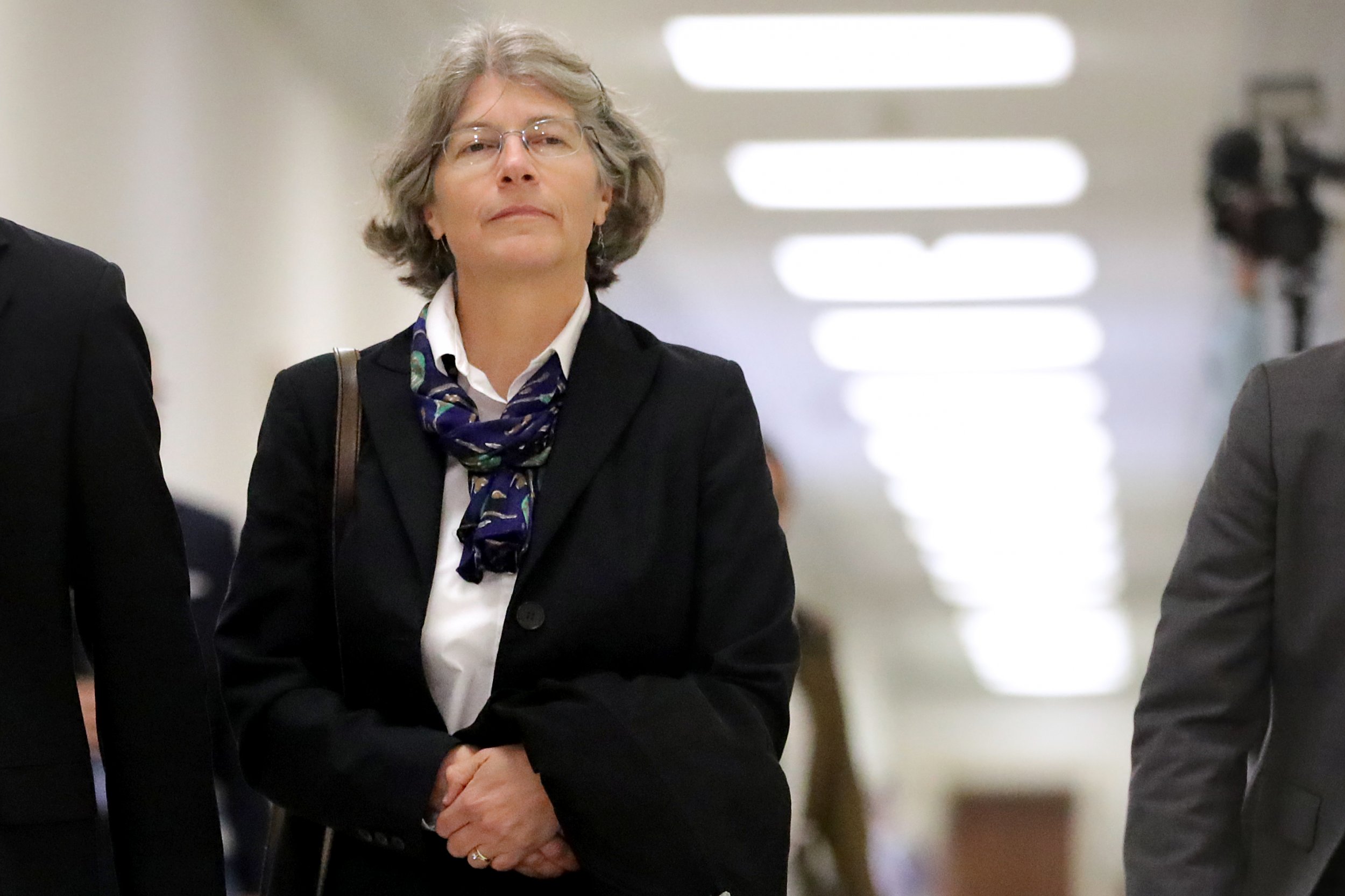 President Donald Trump in one of a series of angry tweets ahead of major filings by special counsel Robert Mueller on two of his former associates Friday, asked if Molly Ohr would be listed in the investigation's final report. Unfortunately for Trump, he got the name of Bruce Ohr's wife completely wrong.
Trump on Twitter Friday morning wrote: "Will all of...the lying and leaking by the people doing the Report, & also Bruce Ohr (and his lovely wife Molly), Comey, Brennan, Clapper, & all of the many fired people of the FBI, be listed in the Report? Will the corruption within the DNC & Clinton Campaign be exposed?..And so much more!"
Bruce Ohr is a longtime official of the U.S. Department of Justice whom Trump has linked to his allegations of bias in Mueller's investigation. He was demoted last year from his role as associate deputy attorney general due to his contacts with ex-British spy Christopher Steele, who compiled a dossier alleging ties between the Trump campaign and Russia.
His wife, Nellie Ohr, is a consultant who specializes in Russia and worked for Fusion GPS, the firm that paid for Steele's research for the dossier. A House Intelligence Committee majority report stated she was "employed by Fusion GPS to assist in the cultivation of opposition research on Trump."
She is being investigated on that research, which Republicans have claimed is at the center of the alleged misconduct by the Justice Department during the 2016 presidential election.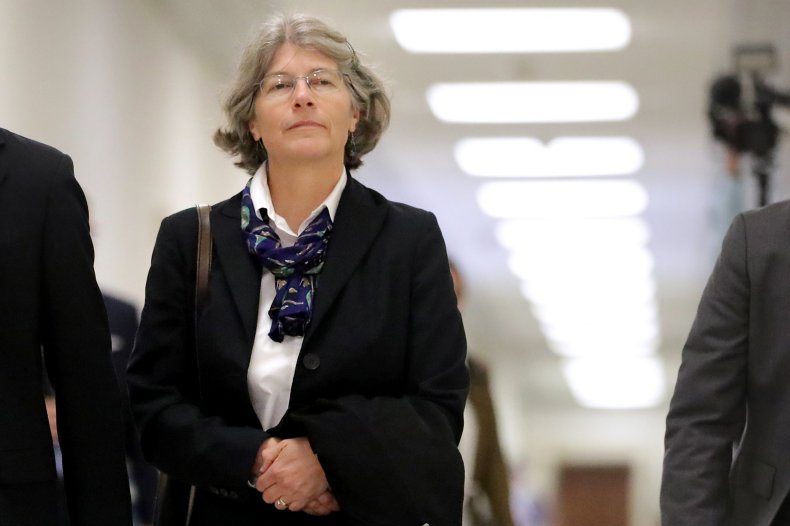 Trump over the summer misspelled her name twice.
"The big story that the Fake News Media refuses to report is lowlife Christopher Steele's many meetings with Deputy A.G. Bruce Ohr and his beautiful wife, Nelly," Trump tweeted on August 11. "It was Fusion GPS that hired Steele to write the phony & discredited Dossier, paid for by Crooked Hillary & the DNC."
A few days later, the president tweeted the same misspelled name: "Bruce Ohr of the 'Justice' Department (can you believe he is still there) is accused of helping disgraced Christopher Steele 'find dirt on Trump.' Ohr's wife, Nelly, was in on the act big time - worked for Fusion GPS on Fake Dossier."
Trump frequently misspells names in tweets, and occasionally gets them wrong altogether.
Who Is Molly Ohr? Trump Butchers Bruce Ohr's Wife's Name Nellie in Mueller Report Tweet Storm | U.S.