Myron "Mike" Ullman is set to take over as the new chairman of Starbucks from Howard Schultz, who announced Monday that he would step down later this month.
After Schultz leaves Starbucks on June 26, Ullman will become chairman of the company's board of directors. Previously, Ullman was twice the CEO of J.C. Penney. He served in the role from 2004 to 2011 and again from 2013 to 2015, according to The Street. He has been credited with turning around the department store chain's business after it nearly collapsed.
"Without question, Mike is one of the key reasons that the company still exists," said Marvin Ellison, his successor at J.C. Penney in 2015, according to The Dallas Morning News. "Employees trusted him and so did Wall Street. Key suppliers have told me that when Mike was returning, they knew things were going to be OK," Ellison said. "That's all they needed to hear, that Mike was coming back."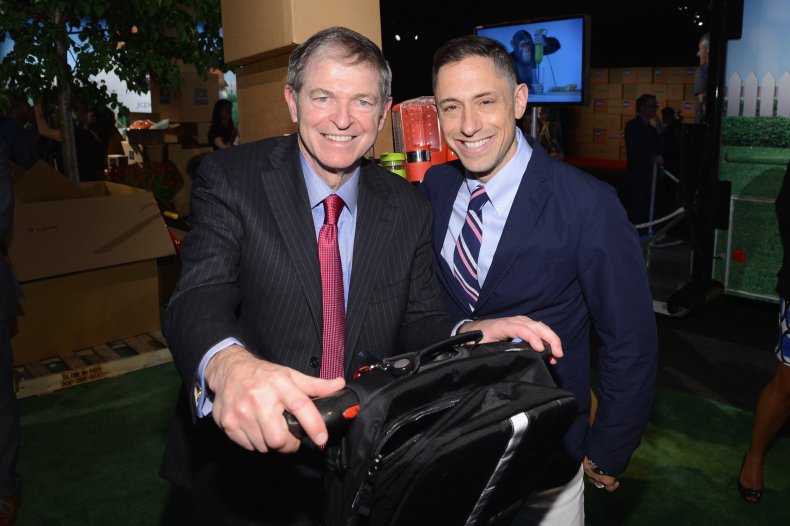 Ullman attended the University of Cincinnati and is listed as a trustee at Gordon College, a Christian college in Massachusetts.
In an interview with his alma mater's business college, he described how he tried to create solid relationships to help J.C. Penney grow.
"To be successful in business, you have to motivate people and get them to work together in teams," he said. "The more you care about their welfare, the better they will do and the better the company will do."
Schultz will receive the honorary title of chairman emeritus at Starbucks. There have long been rumors Schultz could be considering a career in politics—perhaps a presidential run—for his next move.
"This will be an emotional transition, but I'm looking forward to spending time with my family this summer," Schultz wrote in his memo Monday announcing his departure to Starbucks employees. "I'm also writing a book about Starbucks social impact work and our efforts to redefine the role and responsibility of a public company in an ever-changing society. It's a journey that has prompted me to consider the many ways that each of us, as citizens, can give back to our communities. I'll be thinking about a range of options for myself, from philanthropy to public service, but I'm a long way from knowing what the future holds."