Who Is Nazanin Zaghari-Ratcliffe? British Prisoner in Iran Gets Temporary Release to See Daughter for the First Time in 2 Years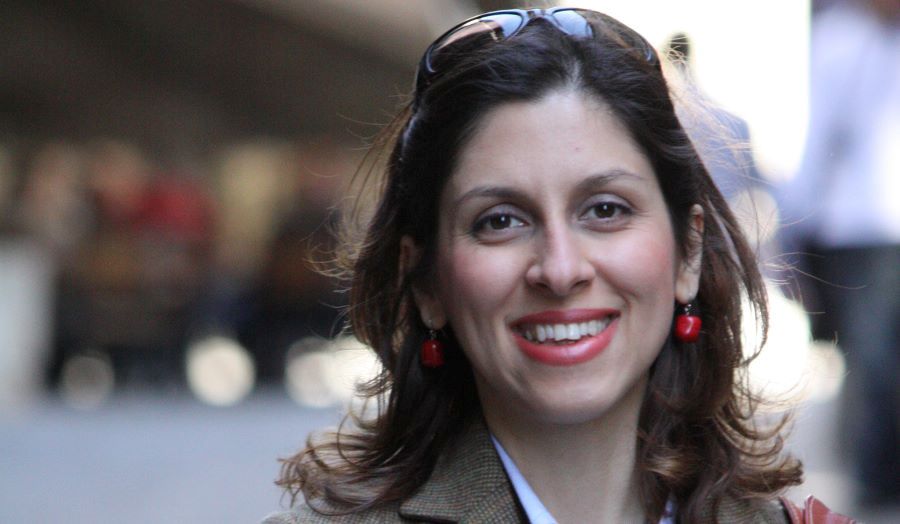 A British-Iranian woman being held prisoner in Iran on subversion charges has been granted a three-day release.
Nazanin Zaghari-Ratcliffe has been detained since April 2016, accused of "plotting to topple the Iranian regime." She was sentenced to a five-year prison term in September 2016 because of alleged involvement in a BBC Persian online journalism course.
The Guardian reported that her three-day release meant she could be reunited with her 4-year-old daughter, Gabriella, who has been looked after by her Iranian family.
Zaghari-Ratcliffe's husband, Richard, said his wife's release was a "happy surprise" and noted she is with her family in Damavand, northeast of Tehran. Richard is currently in the U.K., having been denied a visa to visit his wife and daughter. The Free Nazanin campaign said the family hoped the three-day furlough could be extended.
The campaign issued a statement in which Zaghari-Ratcliffe said she "wasn't expecting [the release] at all" and that she was only given 10 minutes' notice of her temporary freedom. Zaghari-Ratcliffe also noted it would be "awesome" for Gabriella to "have mommy home."
Zaghari-Ratcliffe's imprisonment has cast a cloud over British-Iranian relations for two years. Her case was widely covered in the U.K. media, not least after former foreign secretary Boris Johnson made a statement suggesting she had been working in Iran rather than vacationing, an error that complicated her legal situation.
She was born in Tehran in 1978 and moved to the U.K. in 2007. There she met Richard, an accountant, while studying. The couple married in 2009 and daughter Gabriella was born in London in 2014.
Zaghari-Ratcliffe and Gabriella traveled to Iran to visit family in March 2016. When she arrived at the airport to fly back to her home in North London, Zaghari-Ratcliffe was detained by the Iranian Revolutionary Guard and taken to an undisclosed location for interrogation. She was held in solitary confinement for 26 days while being questioned.
She was working for the Thomson Reuters Foundation when detained. Iranian prosecutors said Zaghari-Ratcliffe was jailed for involvement in "a BBC Persian online journalism course which was aimed at recruiting and training people to spread propaganda against Iran." While in prison, her mental and physical health deteriorated. Last year, Ratcliffe revealed she had been losing her hair and experiencing "low and despairing moods," The Guardian reported.
British Foreign Secretary Jeremy Hunt said Zaghari-Ratcliffe's temporary release was "really good news." He paid tribute to the "tireless campaigning by husband Richard and her friends," stressing that her imprisonment was a "gross injustice" and demanding that she be permanently released.
Ratcliffe thanked Hunt for his efforts in securing the furlough. "I want to thank Jeremy Hunt for all his efforts, and for the efforts of all of his staff and all the Iranian authorities involved," he said. "Today is a good day, hopefully the turn of a new leaf as well as stone. It happened thanks to the personal care of the many people involved in Tehran, London and around the world."