Who Is the NBC Analyst Who Insulted South Koreans? Joshua Cooper Ramo Stirred Controversy with Olympic Commentary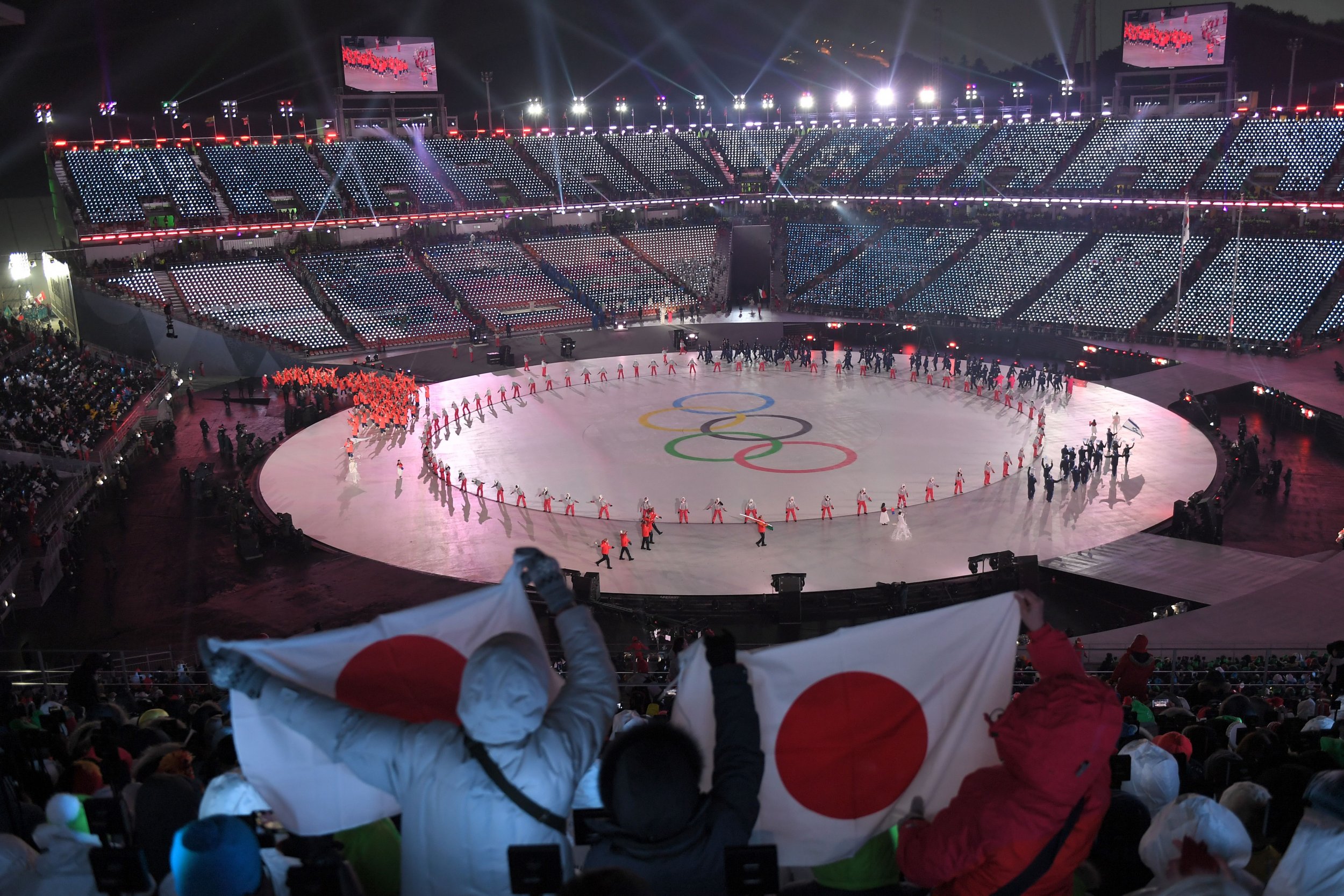 NBC's coverage of the Winter Olympics' opening ceremony has caused controversy in host country South Korea.
The network, which has the exclusive rights to broadcasting the Olympic Games in the U.S. until 2032, has had to apologize for analyst Joshua Cooper Ramo's understanding of the relationship between Japan and South Korea. NBC confirmed the analyst would not appear in further Olympic coverage.
"Joshua Cooper Ramo has completed his responsibilities for NBC in Pyeongchang, and will have no further role on our air," an unnamed NBC spokesman told Reuters on Sunday.
On Friday, Ramo praised the role of Japan in shaping South Korea's economic development as he commented on the presence of Japanese Prime Minister Shinzo Abe at the opening ceremony. "Every Korean will tell you that Japan is a cultural, technological and economic example that has been so important to their own transformation," he said.
Ramo overlooked the lingering tensions between Japan and South Korea, which the Japanese empire occupied between 1910 and 1945, over territorial claims and the historical commemoration of the so-called comfort women, whom the Japanese military took from their colonies and forced into sex slavery during World War II.
His remarks infuriated South Koreans to the point a petition demanding an apology reached more than 10,000 signatures. "We believe that staying silent is not an appropriate response to such ignorant, insensitive, and harmful information that defies the very spirit of peace, harmony, and human dignity of the Olympics," the Associated Press quoted the online petition.
NBC issued a statement, read live on NBCSN early Saturday morning, apologizing. "We understand the Korean people were insulted by these comments and we apologize," it said, a phrasing that some Koreans found dissatisfying.
"NBC, 'sorry that you felt offended' isn't an apology and for Joshua Cooper Ramo, he might as well say German Nazi occupancy during World War II in Europe has been so important to those European countries' own transformations," a Twitter user wrote.
In December, NBC hired Ramo as a contributor to offer geopolitical and cultural context to the Olympic Games commentary. He has authored books on China and sits on the board of directors of Starbucks and FedEx, as well as being the co-CEO of Kissinger Associates—the consultancy firm set up by former Secretary of State Henry Kissinger.
Ramo had previously contributed to NBC's coverage of the 2008 Beijing Olympics. At the time, Harper's Magazine's Ken Silverstein criticized the network for failing to mention Ramo's relation to Kissinger, who has been a longtime proponent of U.S.-China relations—particularly between American and Chinese businesses.
Ramo's remarks were not the only ones during NBC's coverage of the Winter Olympics opening ceremony to raise eyebrows in foreign countries. Dutch people were humored by Katie Couric's explanation as to why the Netherlands is such a strong competitor in the speed skating discipline. "Skating is an important mode of transportation in a city like Amsterdam which sits at sea level. As you all know, it has lots of canals that can freeze in the winters," she said, sparking a wave of ironic tweets.