In true Arrow fashion, Season 7 episode 1, "Inmate 4587" introduced yet another mysterious, hooded archer (or archerette?). So who is this new Green Arrow? We're here to speculate, but first, here are the few solid details we already know.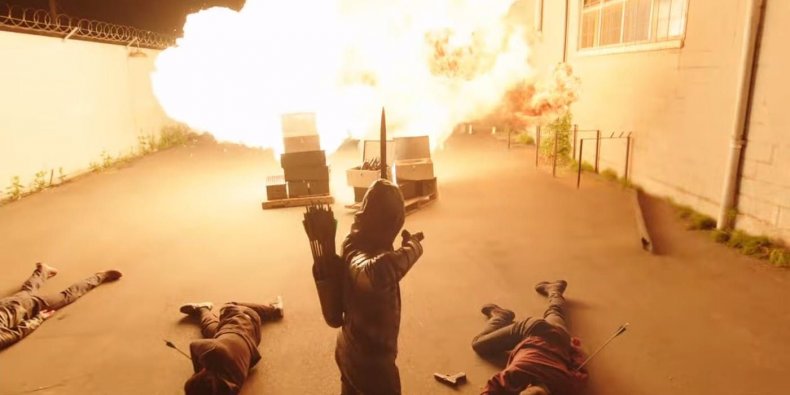 The new Green Arrow looks like he or she has a smaller build than Stephen Amell's Oliver Queen. This Green Arrow's voice is also harder to identify. Oliver's was still a little bit recognizable, this voice is almost impossible to make out with the technology he or she is using. This Green Arrow cares for his bow and arrow meticulously, and he or she also has a list of bad names, just like Oliver did in the first few season of the series.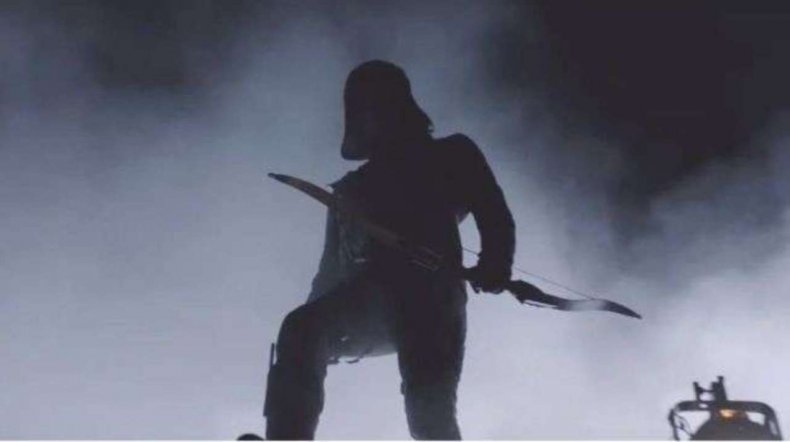 The names aren't recognizable, and some of them undecipherable: "Nicholas Kot..." and "Remi Ma..." and of course, Jason Stent, this Green Arrow's latest victim. Needless to say, the new Green Arrow is highly trained and brutal. He says the signature line, "You have failed this city" before his final blow, just like Oliver. Diaz and Diggle are ruled out at this point. So who could this person be? Here's our nine best guesses, in no particular order. (Update: Three more options, including Emiko Queen, Tatsou or Maseo, and a theory about Felicty and William).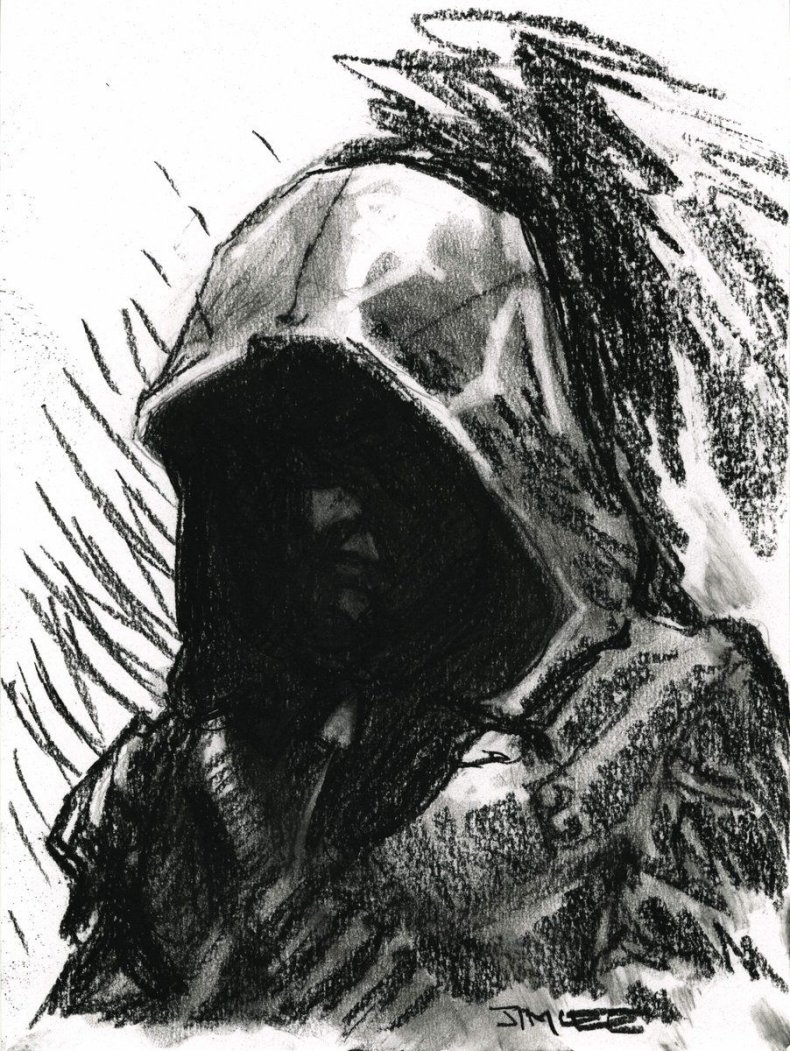 William Queen
The flash-forward sequences show Oliver's son William (played by Ben Lewis) 20 years in the future. He appears on Lian Yu to find Roy Harper to learn more about his apparently long-lost father. This option would involve some sort of time-travel with Lewis' characters, so it's an iffy theory. However, the flash-forwards parallel the scenes with the new Green Arrow in present day. That signifies there's some sort of relationship between these flash-forwards and the new Green Arrow storyline.
Katherine McNamara's Character
This Shadowhunters alumna has a pivotal role as "Maya" this season and is described as a scrappy, street fighter, thief dubbed "Buffy the superhero slayer." I wouldn't describe this new Green Arrow's style as scrappy, but you never know. Suiting up as Green Arrow would be a good way to ruin public confidence in Star City's more heroic vigilantes.
Black Siren
Not too sure how the Earth-2 Laurel Lance becomes District Attorney, but the premiere episode didn't really catch up with her new life post-Diaz associate. She became fairly close with Oliver last season, and it's possible suiting up as Green Arrow is her way of redeeming herself after lots of evil actions. It would be incredible to see Katie Cassidy in that Green Arrow suit, and we know she has the necessary fighting skills and brutality. Maybe she's practiced archery since the end of Season 6?
Roy Harper
Colton Haynes' Roy Harper appears in flashforwards with William, but the series hasn't shown in him in present day. Last we heard, he was off with Thea trying to find the League of Assassins' remaining Lazarus Pits. But it's possible once he heard Ollie was going to jail, he stepped up to the plate to become Green Arrow #2. He's done it before, so why not again?
Someone from the future
I'd really hope Arrow doesn't step into time travel, but it also wouldn't be a huge surprise, considering what's happening in the rest of the Arrowverse. Time travel on The Flash has affected characters on Arrow (John Diggle has a boy instead of a girl). We also saw a future from 2046 where Green Arrow is retired in a devastated Star City and John Diggle Jr. (who goes by Connor Hawke) takes up the mantle. I don't think that future matters, it was more of a one-off, but still an option to consider.
Artemis
What happened to Madison McLaughlin's Artemis after that explosion on Lian Yu in Arrow Season 5? If Artemis is alive, maybe she's turned vigilante again and is back in Star City. You never know… but she's one of the only straight-up archers left on the show.
Do you have any theories? Sound off in the comments.