Who is New 'Jeopardy!' Host David Faber? 5 Things to Know
David Faber made his guest host debut on Jeopardy! on Monday night, and viewers found themselves impressed with him, albeit unfamiliar. To become more acquainted with Faber, here are five things to know about the possible new host of the beloved game show.
1. He is a financial journalist
David Faber is a financial journalist and market news analyst who began working for CNBC in 1993. He currently co-hosts their morning show, Squawk on the Street, and the monthly program, Business Nation.
During the day, Faber breaks news and provides in-depth analysis on a range of business topics during the Faber Report.
According to his bio on CNBC, Faber has broken many big financial stories over the last two decades, including Disney's deal to buy most of Twenty-First Century Fox's assets, the massive fraud at WorldCom and Rupert Murdoch's unsolicited bid for Dow Jones.
Faber has done 10 documentaries for CNBC and has won Loeb, Emmy, Peabody and DuPont awards.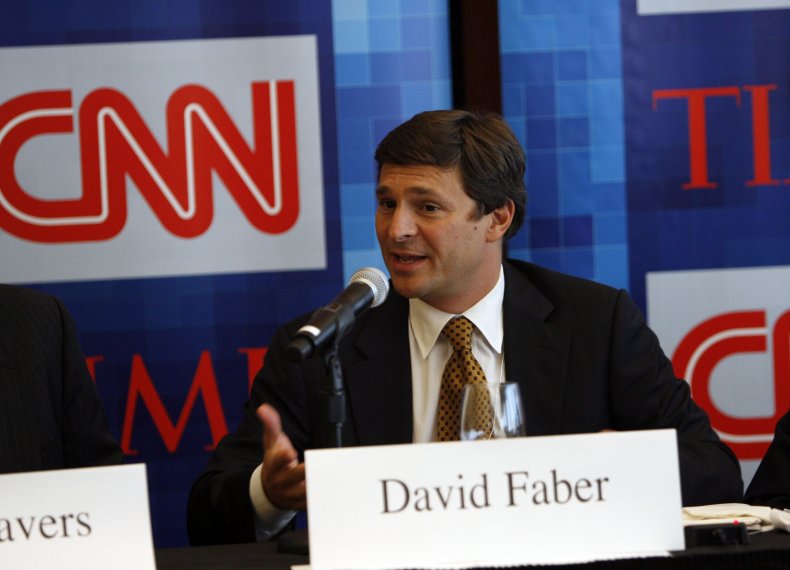 2. He was once a contestant on Jeopardy!
Not only was Faber a Jeopardy! contestant in 2012, but he won the Power Players tournament.
In his introduction before Monday night's game, Faber mentioned that his time on the show helped him prepare for hosting.
"Having also played as a contestant with Alex [Trebek]," he said, "I understand just how important it was to him that the players were able to perform at their very best. And I hope and intend to honor that standard as a guest host this week."
Faber defeated basketball star Kareem Abdul-Jabbar and Fox News' Dana Perino to win $50,000, which was donated to the charity of choice, New Visions for Public Schools.
3. He is a best-selling author
Faber has written three books, his first published by Little, Brown in 2002, titled The Faber Report: CNBC's 'The Brain' Tells You How Wall Street Really Works and How You Can Make It Work for You.
His second book, And Then the Roof Caved In: How Wall Street's Greed and Stupidity Brought Capitalism to Its Knees, was published in the summer of 2009 and explores the credit crisis based on two years of research.
The book was expanded from a CNBC documentary that The New York Times called "broad, comprehensive, and compelling."
His third book, House of Cards: The Origins of the Collapse, was published in 2010 and also had an accompanying CNBC documentary.
4. He has a degree in English
Faber holds a bachelor's degree in English from Tufts University, a private research university in Massachusetts.
Faber still participates in alumni activities and last year, he hosted the Tufts Financial Network Touchpoint series, in which he interviewed professionals and experts who shared their perspectives on themes in business, finance, the global economy and the future of work.
5. He's already a fan favorite on Jeopardy!
After Monday, some fans of Jeopardy! said on Twitter that they can already see Faber as their permanent host, praising him for his ability to "hit the ground running." One Twitter user wrote, "He definitely did a great job on night one. It's taken some of the hosts a few nights to find their groove."
Other fans found themselves seeing Alex Trebek, the former host who passed away in November 2020, in Faber's hosting style.
Faber said in a Jeopardy! preview before he appeared on television that he studied Trebek to prepare for this week.
"I feel actually closer to him from having done that and watched just what a master he was. You can't fully appreciate it until you actually think about trying to do it, and then try to actually do it. Oh my god, I don't know how he did it," Faber said.