Who Is Yossi Cohen, Mossad's New Spymaster?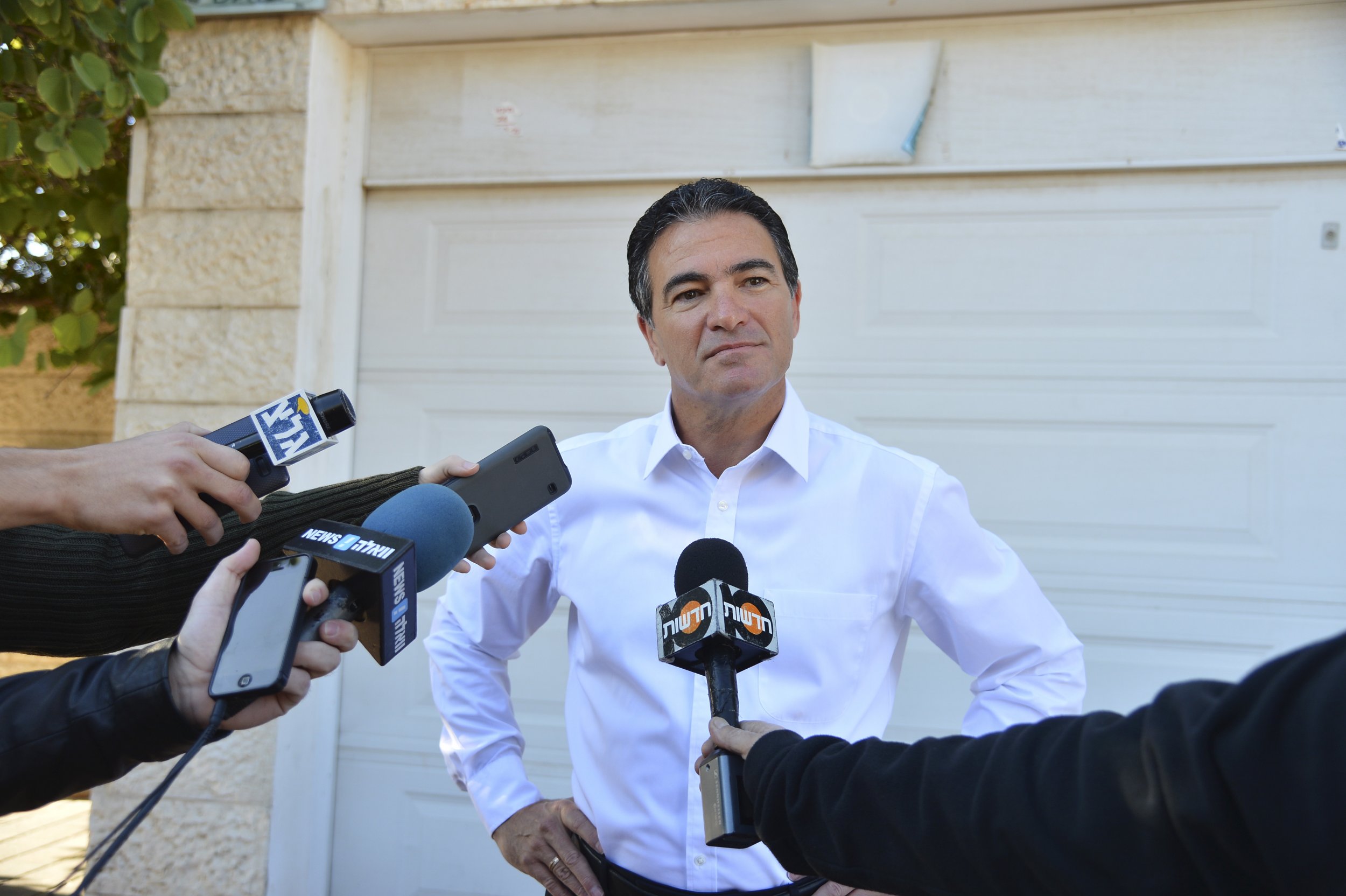 Israeli Prime Minister Benjamin Netanyahu announced on Monday evening that the country's national security adviser Yossi Cohen had been chosen to head the Mossad intelligence agency. Cohen will replace the outgoing Tamir Pardo, whose five-year term ends in January.
Cohen, 54, was handed the coveted role ahead of two seasoned Mossad employees after three rounds of interviews. The other contenders were former Mossad deputy head Ram Ben-Barak, now the director general of Israel's intelligence ministry, and Mossad's current deputy head, only referred to as N because his identity is classified.
Netanyahu described Cohen as having a "wealth of experience and achievements" for the spymaster role. After completing his national service in the Israeli military, Cohen joined the Mossad in 1983 and rose to become the head of its Tzomet division, which focuses on the recruitment and handling of agents and informants, from 2006 to 2011.
During that time, Cohen and his colleagues were awarded the Israel Defense Prize, given to those who have significantly improved Israel's national security. In 2011, he became the deputy director of Mossad, running the agency's operations, a role he held for two years.
Originally from Jerusalem, Cohen now lives in the Israeli city of Modiin, 35 kilometers (22 miles) south of Tel Aviv, with a wife and four children. A religious man and observant Jew, he graduating from Or Etzion Yeshiva high school in the village of Merkaz Shapira—but he only wears his skullcap on the Shabbat.
Mossad (the word means Institute in Hebrew) is overseen by the office of the prime minister and conducts Israel's intelligence gathering outside of the country's borders, with further duties in diplomacy, extraction and covert operations. The agency is suspected of being involved in a number of assassinations, including a logistical role in the CIA's 2008 killing of Imad Mugniyah, a senior operative for Lebanese Shiite militant group Hezbollah.
The intelligence agency, formed in 1949 by Israel's founding prime minister David Ben-Gurion, is so covert that the location of its headquarters is a state secret and its website doesn't list any phone numbers. The agency has only ever had 11 chiefs: six Mossad officers who rose through the ranks and five military generals.
After his stint as Mossad deputy head ended in 2013, Cohen became Netanyahu's closest security confidante, providing a key link between the prime minister and governments all over the world. Israeli media outlets speculated at the time of Cohen's appointment to national security adviser that he was simply filling an interim position while Netanyahu groomed him for the agency's top spot. Until the 1990s, the name of Mossad's chief was traditionally kept a secret but, in a sign of the times, Netanyahu on Monday tweeted the announcement.
Ron Gilran, vice president of the Tel Aviv-based risk consultancy The Levantine Group, says Cohen's relationship with Netanyahu gave him the edge in the interview process. "He has become very close to Netanyahu," Gilran says. "It's very common for the prime minister to choose a head of Mossad that he has personal trust in."
On Monday, Netanyahu identified "dark radical Islam"—noting recent attacks in Paris, Mali, California and London—as the predominant threat Mossad must counter to ensure Israel's national security.
Indeed, Cohen will have to deal with an array of threats, Gilran says, particularly coming from Lebanon, Syria, Iran and even Africa, where arms are reaching radical Islamist groups such as Hamas and the ISIS-affiliated Sinai Province in the Gaza Strip and northeastern Egypt, near Israel's southern border.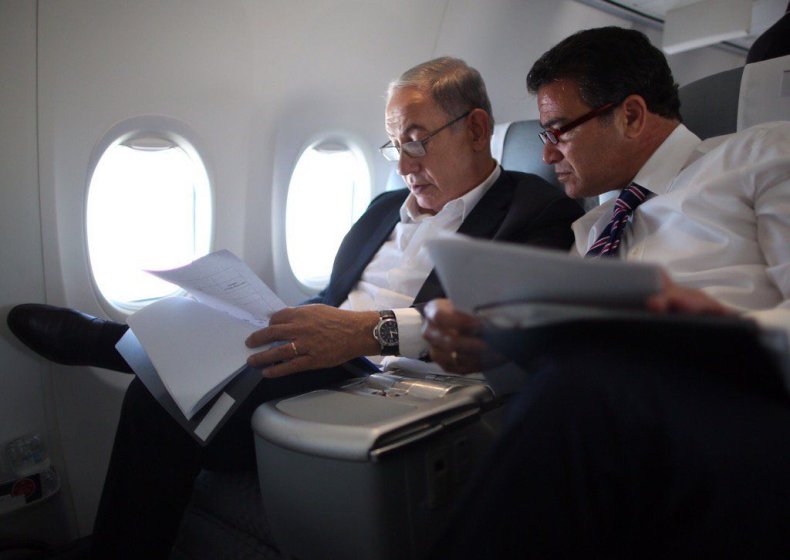 According to Ronen Bergman, Mossad expert and senior military intelligence correspondent for Israel's biggest newspaper Yediot Ahronoth, to deal with those threats Cohen should have a deep knowledge of cyber, human, visual, and signals intelligence, and be able to work in various territories with people with false identities and organize secret liaisons with other intelligence agencies worldwide.
"He needs to have a bird's-eye view of everything Mossad does," says Bergman. "He needs to be able to pave the way not just for war, but for peace. Also, [he needs] the ability to adjust Mossad and make it relevant to current challenges. [And] they're not getting any better; the enemies are getting more sophisticated."
The No. 1 priority for Cohen's Mossad will be the Iranian nuclear project, Bergman says, followed by "classic targets" such as the "foreign network of Hamas" in the Gulf States and the Palestinian militant group's close relationship with Iran, as well as Hezbollah in Lebanon and Syria.
Uri Dromi, spokesman for the governments of Yitzhak Rabin and Shimon Peres between 1992 and 1996, says that to be head of Mossad, one must have the capability to make decisions that risk human lives to achieve state interests, the courage to stand up to Netanyahu, and a broad geostrategic perspective.
In this respect, Cohen brings to the table "extensive operational experience, intimate knowledge of the Mossad and diplomatic and state skills recently acquired as Head of the National Security Council," Dromi says.
"The fact that he managed to secure Netanyahu's trust gave him an important edge on the two other candidates, especially if Netanyahu contemplates the revival of the military option against nuclear Iran, which former Mossad chiefs opposed," Dromi adds, noting that the Israeli leader finds it "very difficult" to trust people.
How Cohen will differ from Pardo remains unclear but, on a personal level, Cohen is "more charismatic" than his predecessor, says Dromi. He also "looks better" with the "fine suits, ties and hairstyle" that earned him the nickname The Model when he was an operative. "As far as I know, he is more keen about aggressive operations [than Pardo]," says Dromi. "But time will tell."
A Newsweek request to interview Cohen was declined by Netanyahu's office.