Who is Next in Line for the British Throne?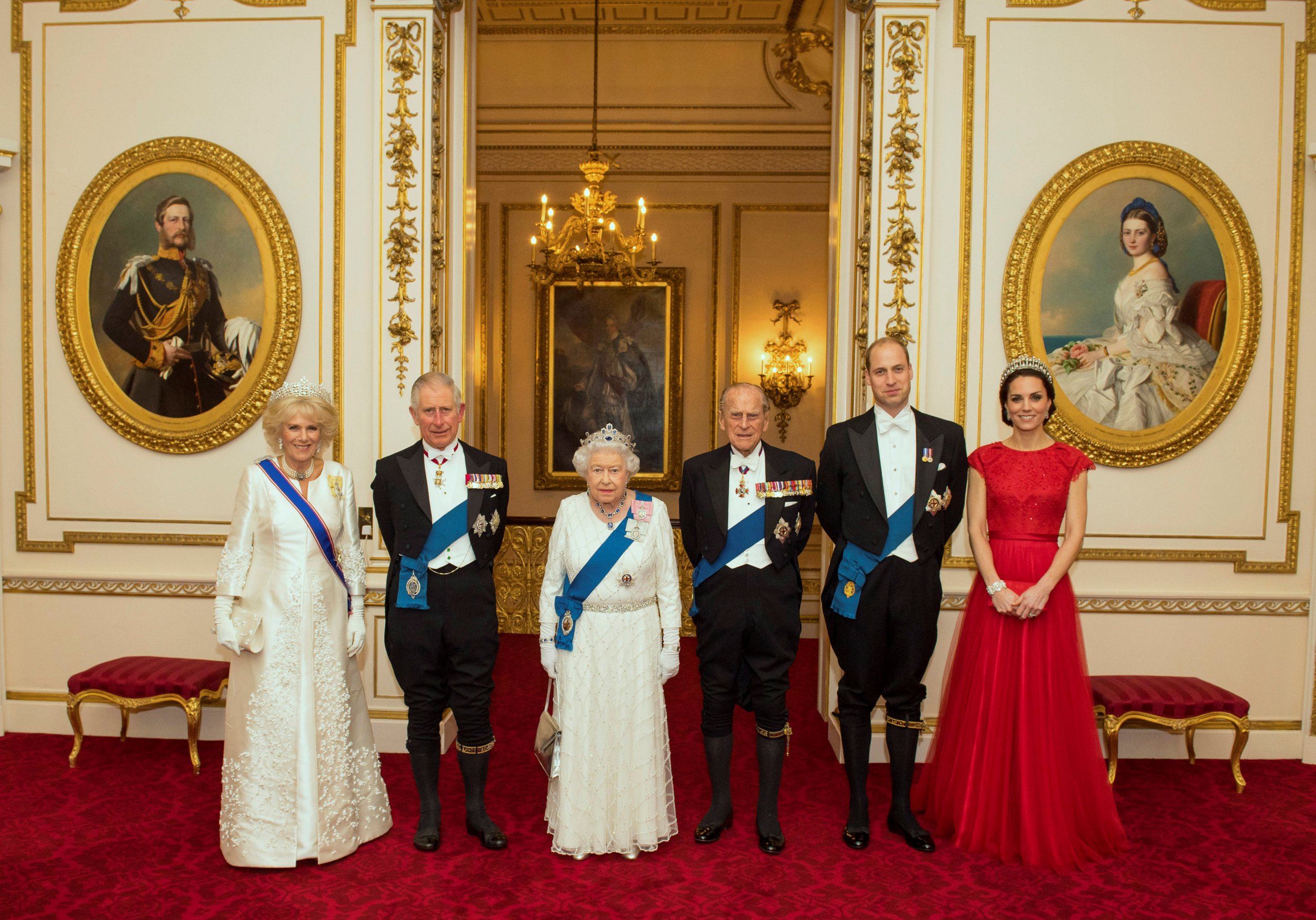 This article originally was published on the International Business Times.
Queen Elizabeth II cancelled several planned events for Christmas because of her health condition, giving rise to speculation about who would be the next to sit on the British throne if the world's longest-serving monarch steps down.
As false reports regarding the queen's death circulate on the internet, the British monarchy's future has been the subject of debate this week, including the line of succession. If the queen gives up her throne, retires or dies, the next in line to sit on the throne will be Prince Charles, the eldest son.
Prince Charles, 68, has been first in line to the throne since February 1952. If Charles, who has the title of Prince of Wales as well as the Duke of Rothesay and the Duke of Cornwall, becomes king, he will be the oldest heir to accede to the British throne. However, his wife Camilla will not be the queen. Charles married Camilla after their extramarital affair while he was still married to the late Princess Diana.
After Charles, his oldest son with Princess Diana—Prince William—is the next in line to the throne and will become the new Prince of Wales. William's oldest child, George Alexander Louis, is third in line, followed by his daughter, Princess Charlotte.
Charles' younger son Prince Harry is the fifth in line to the British throne.
Historically, the crown is passed from the monarch to the eldest son but as King George VI had no son, Queen Elizabeth II, his daughter, ascended the throne. The Act of Settlement was changed in 2011 before Prince George was born so that the gender of the child would not affect succession.
There is also a debate over whether Prince Charles or Prince William should ascend to the throne. While the queen is currently enjoying her highest approval ratings in 20 years, Prince Charles isn't as popular among the masses.
"The Queen is immensely popular. Almost 20 years ago, when things were going badly for the royal family—specifically after the death of Diana, and for at least a couple of years after that, a lot of the indicators looked pretty rocky. Anti-monarchists were confident their cause was gaining," Roger Mortimore, a professor of Public Opinion in the Institute of Contemporary British History at King's College London, told Newsweek.
Prince Charles's outspoken nature on a number of issues, like the environment, could raise issues, causing the crown to "suffer for it," according to John Lloyd, journalist and co-founder of the Reuters Institute for the Study of Journalism at Oxford University.
According to Lloyd, William could rise as a potential alternative because of his likeability, but in the unlikely case that Charles is passed over for his son, the Duke of Cambridge would face an uphill task.