Who is Nicole "Hoopz" Alexander, Farrah Abraham's Boxing Opponent?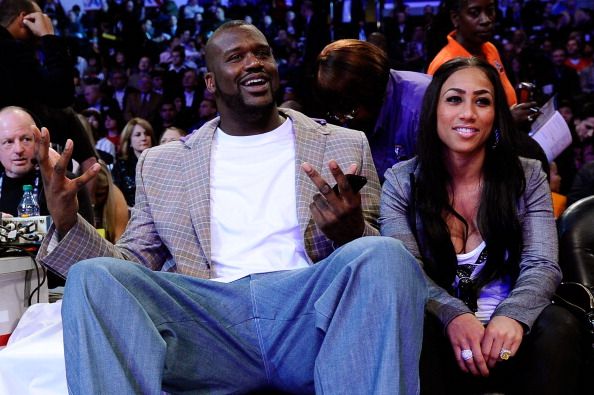 Teen Mom OG star Farrah Abraham is slated to box Flavorof Love winner Nicole "Hoopz" Alexander for the "Celebrity Boxing Showdown for Bullying" in November. The two TV personalities are both "OGs" in their own way, having appeared on reality television during the early 2000s, the golden years of the reality genre.
Before boxing, Alexander won the first season of the iconic reality dating show, Flavor of Love in 2006 at the age of 23. The premise of the show, for those who don't remember, involved 20 women competing for the affection of rapper Flavor Flav. Following the end of the first season, Alexander also won the game show I Love Money in 2008, where former reality show contestants competed to win a $250,000 cash prize.
Now at the age of 35, Alexander has been busy acting, modeling, playing basketball and getting buff. During her time on Flavor of Love, she earned the nickname "Hoopz" from her basketball skills. She played in high school, but never pursued the sport professionally. Alexander grew up in Detroit, Michigan, with five younger sisters. Prior to her time on Flavor, she was a transportation security administration agent at Detroit Metropolitan Wayne County Airport.
Alexander began dating famed basketball player Shaquille O'Neal in 2011. Five years prior to their breakup in 2016, the Boston Globe published a profile about their relationship. According to the Globe, Alexander was first approached about appearing on a dating reality show on a 2005 trip to LA by an acquaintance in the entertainment industry. This show ended up being Flavor of Love.
In a 2016 interview with This Is 50, she said, "[Flavor of Love] wasn't something I asked for, it wasn't something that I was like, 'Okay, I'm gonna aspire to be this reality star or this actor' or anything like that. I just was put in that position and, you know, God works in mysterious ways. It's a blessing."
After winning Flavor the brief union between Flav' and Hoopz ended almost immediately after the cameras stopped recording, according to a New York Times article published in 2006. "All of a sudden, Hoopz got too busy," Flav' said, "and I couldn't get in touch with her."
Alexander has appeared in two music videos including "Party Starter" by Will Smith and "Chunk Up the Deuce" by Lil Keke, according to her IMDb page. She is also assigned to three modeling agencies. Her first acting role was in Ghetto Stories in 2010.
Her time on Flavor of Love paved the way for many reality shows afterward. From what we can tell from her Instagram and the size of her biceps, Alexander has been staying in shape. She looks more than ready to enter the ring with anyone.