Who Is Niels Högel? Serial Killer Nurse Admits Murdering More Than 100 People
A serial killer ex-nurse who is standing trial today in Germany has admitted to the murder of more than 100 patients by giving them fatal doses of medication.
Proceedings, launched in Oldenburg, are attempting to uncover the truth about the scope of the killings allegedly orchestrated by 41-year-old Niels Högel. The former nurse is currently serving a life sentence after admitting to killing more than 30 patients between 2003 and 2005.
The court case—which is expected to last until May—will feature participation of 126 victim relatives as co-plaintiffs. Authorities now believe that Högel is responsible for the slaying of 36 patients in Oldenburg and 64 in Delmenhorst between 1999 and 2005. As reported by the BBC, if convicted of the deaths he would become "one of Germany's worst post-war serial killers."
"It's going to be a roller coaster of emotions," stated Christian Marbach, a spokesman for the co-plaintiffs. "They want to get it started, but at the same time they are afraid of it."
Der Spiegel, a publication in Germany, reported that police investigators had identified a total of 322 potential victims. Officials exhumed 134 bodies in 67 cemeteries—including in Poland—and conducted toxicological tests on the bodies for traces of drugs that Högel was known to use.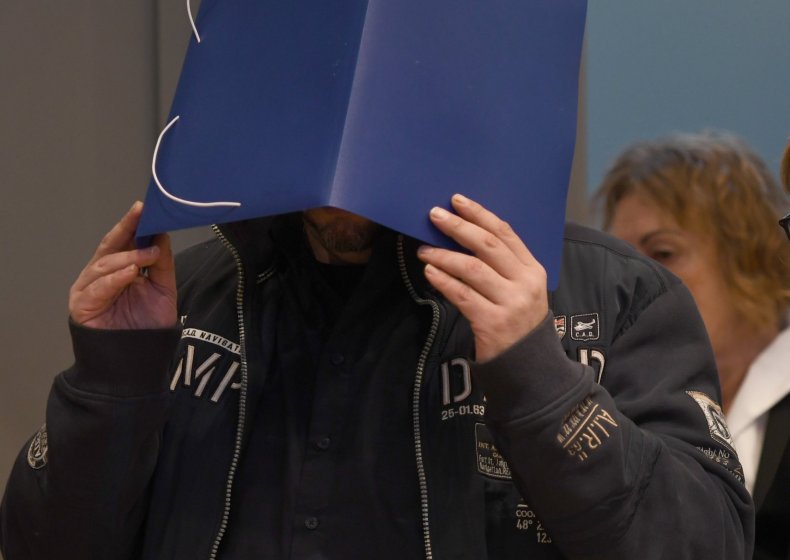 Police alleged that Högel pumped drugs into patients in order to "trigger cardiovascular arrests" and then attempt to revive them. In many cases, the process was not successful.
According to the Agence France-Presse (AFP) news agency, Högel appeared to have chosen his victims—aged between 34 to 96—at random. His motivation, prosecutors say, was partly to show off his revival skills to colleagues. In other cases, it may have even been "boredom."
Högel had a "severe narcissistic disorder", psychologists later concluded.
Arne Schmidt, director of the probe set up to investigate the deaths, codenamed "Cardio," told AFP the case was "out of the ordinary" and "unprecedented in Germany to our knowledge."
Schmidt conceded that police officials "will never really be able to count" the total number of victims because some had been cremated after being declared deceased.
"I hope that he will be found guilty on each count so that the loved ones can finally find some closure," Petra Klein, who runs victims' aid group Weisser Ring, commented, AFP reported.
In 2008, Högel was sentenced to seven years in prison for attempted murder after he was caught injecting an unprescribed medication in a patient in Delmenhorst. In 2015, during a second trial, he was given 15 years for murder and attempted murder of five additional victims.
He then admitted to 30 more murders to a psychiatrist, which sparked an intense probe and his subsequent incarceration. It was reported that 60 other patients he injected had survived.