Who Is Oscar Romero? Vatican to Canonize Murdered Salvadoran Bishop Associated With Communism
Pope Francis is taking the first steps to canonize the Salvadoran Bishop Oscar Romero, who was shot by a sniper while saying mass during the height of El Salvador's brutal civil war.
Francis approved the decree to make Romero a saint on Tuesday, the Vatican revealed in a statement.
In order to be elevated to the sainthood, a person must have performed at least one miracle, sometimes two. It is unclear exactly what miracle Romero is believed to have performed, but he is a beloved figure in his native country of El Salvador and was beatified in 2015, which means that the Catholic Church believes he entered heaven.
Romero was a defender of the poor who spoke out against the atrocities committed by El Salvador's right-wing military government toward its political opponents and people believed to be leftists. At the beginning of the war between a coalition of leftist guerillas and the government's death squads, Romero personally penned a letter to then President Jimmy Carter asking him not to send military aid to the government.
"I am deeply troubled by the news that the government of the United States should be studying the way to favor the militarist path of El Salvador by sending military equipment and advisors," he wrote. "Your government's contribution, rather than favoring greater justice and peace in El Salvador will make injustice and repression against the organization of the people, who have been struggling for the respect of their most fundamental rights, even more acute."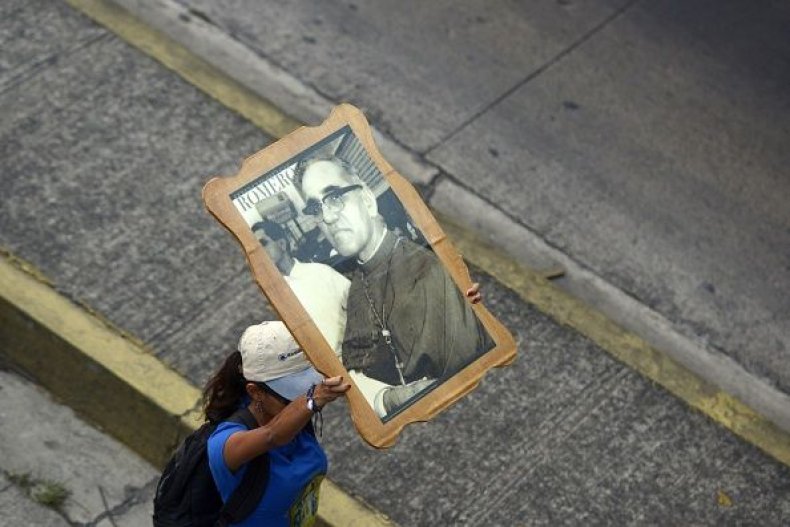 Throughout his time as bishop, he preached a message of peace and tolerance, while asking the government and its armed forces to stop its abuse of power.
"Peace is not the product of terror or fear. Peace is not the silence of cemeteries. Peace is not the silent result of violent repression. Peace is the generous, tranquil contribution of all to the good of all," he said.
"The law of God which says thou shalt not kill must come before any human order to kill. It is high time you recovered your conscience.… I implore you, I beg you, I order you in the name of God: Stop the repression," Romero begged the government.
Romero developed many enemies among the right-wing government for his outspoken opposition to violence. He was shot dead by a sniper in 1980.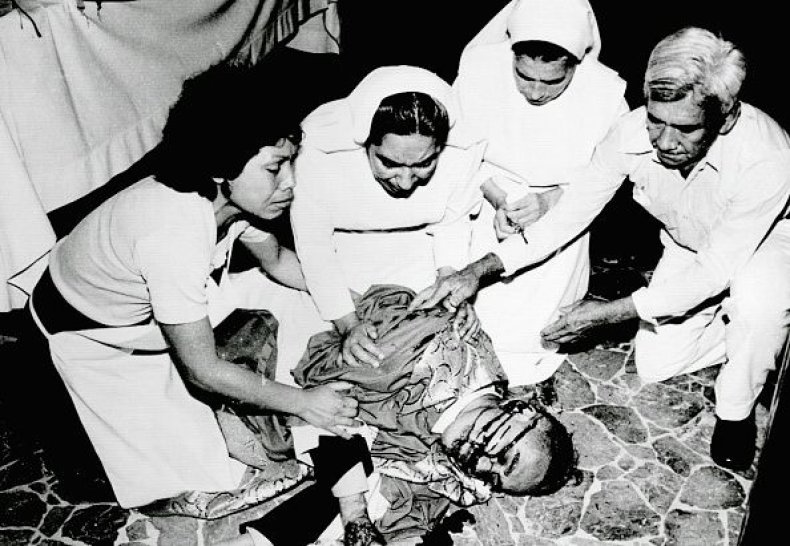 El Salvador's civil war lasted from 1979 until the early 1990s.
Today, Romero's body is held in a crypt on the bottom floor of San Salvador's national Cathedral, where a constant stream of visitors pay their respects.
No one was ever prosecuted for Romero's assassination, but a 1993 United Nations commission determined that officers close to Roberto D'Aubuisson, an extreme-right former army major, were responsible for the killing.
D'Aubuisson eventually founded the Nationalist Republican Alliance, a conservative political party that governed El Salvador from 1989 until 2009, and which continues to exist in the country today.
Pope Francis is generally critical of leftist movements in Latin America, but he appears to have looked past Romero's association with communism, liberation theology and social justice, and thrown his weight behind his beatification and canonization.
"He sees oppression, hears the cries of pain of his children, helps to free them from oppression and takes them to a new and fertile land," the pope said about Romero.