Who Was Oskar Sala? Google Doodle Celebrates Music Pioneer
Internet users hitting up Google to help with their searches on Monday will discover that the search engine's colorful logo has been adapted to shine a spotlight on musical inventor and composer Oskar Sala.
While once well-known for his pioneering work fusing the fields of electronics and musical instruments—he is widely regarded as having helped create a precursor to the synthesizer, which he used to great effect in films such as the Alfred Hitchcock classic The Birds—his contribution may have been in danger of becoming forgotten among all but music historians and film buffs.
Google has temporarily replaced its usual logo with a picture of Sala that, if clicked on, leads to a short biography celebrating the musician's life and achievements on what would have been his 112th birthday.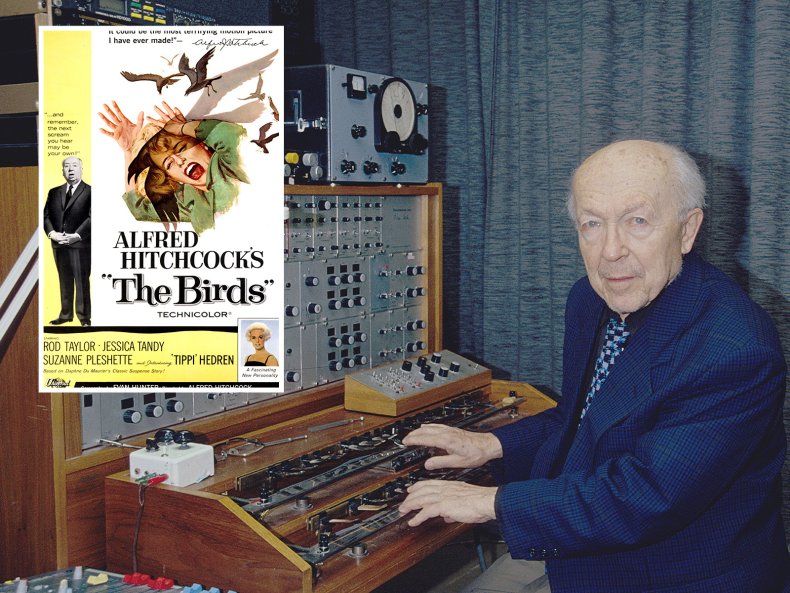 Born into a musical family in Greiz, Germany, in 1910, Sala began writing compositions and songs for the violin and piano at the age of just 14 and, in 1929, he moved to the capital to study at the Berlin Conservatory. His life went in a whole new direction when he heard a device called the trautonium one day, and became fascinated by how electronic music could be created. His studies in electronic engineering, physics, and composition led him to create his own instrument that he called the mixture-trautonium in 1948.
The instrument could play several sounds or voices simultaneously, which Google's biography says effectively turned Sala into "a one-man orchestra." He composed music and created sound effects for a string of German films, and in the early 60s was hired by legendary director Alfred Hitchcock to use his mixture-trautonium to create the sound effects for The Birds, creating bird cries and noises like hammering and slamming windows. Sala received several awards for his work but never won an Oscar. He died in 2002.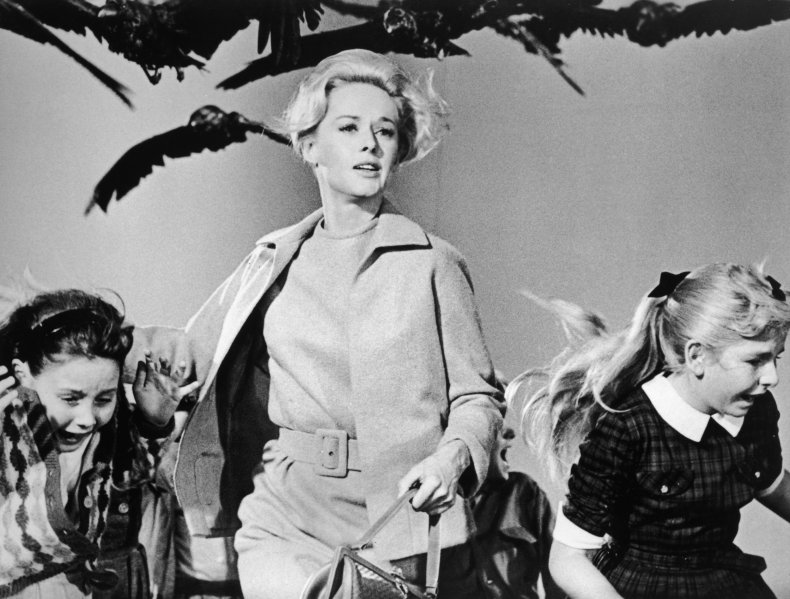 Google's new logo shows Sala as an elderly man playing his mixture-trautonium, with the cacophony of sounds emitting from it forming the letters of the search engine's name. Black crows in the two top corners of the picture seem to nod toward his work on The Birds.
The company's reasoning for Monday's logo-change, reads: "Today's Doodle celebrates what would have been the 112th birthday of Oskar Sala, an innovative electronic music composer and physicist. Recognized for producing sound effects on a musical instrument called a mixture-trautonium, Salas electrified the world of television, radio and film... His efforts in electronic music opened the field of subharmonics. With his dedication and creative energy, he became a one-man orchestra. Happy birthday, Oskar Sala!"
Google often adapts its logo temporarily and the company says: "Doodles are the fun, surprising, and sometimes spontaneous changes that are made to the Google logo to celebrate holidays, anniversaries, and the lives of famous artists, pioneers, and scientists."
The company holds regular brainstorms to decide which events or people will be celebrated with a Doodle, which are designed by a team of illustrators the company calls "Doodlers," and so far more than 5,000 Doodles have been created for Google home pages around the world.
Recent Google Doodles have paid tribute to the James Webb Telescope's iconic first images, Native American comedian Charlie Hill, and the British composer and opera singer Amanda Aldridge.