Who Owns Palmetto Cheese? Costco Pulls Brand Over Brian Buck Henry's BLM Remarks
Costco has reportedly pulled Palmetto Cheese, a pimento cheese brand in a move that some can't brie-lieve.
According to Fox News, the owner of the brand, Brian Henry who also is mayor of Pawleys Island in South Carolina, made comments regarding the Black Lives Matter and Antifa movements, calling them "terror organizations."
Following this, a social media user shared an image of a sign in a Costco store in Myrtle Beach saying: "The * (asterisk) on this sign means that these 2 items are discontinued and will not be re-ordered by Costco. Over 120 Costcos throughout the US are no longer carrying this item."
In a Facebook post, which has now been deleted, dated August 25, 2020, the mayor wrote in relation to shootings in Georgetown: "2 innocent people murdered. Not 2 thugs or people wanted on multiple warrants. 2 white people defenselessly gunned down by a black man.
"So why do we stand by and allow BLM to lawlessly destroy great American cities and threaten their citizens on a daily basis ... This BLM and Antifa movement must be treated like the terror organizations they are."
While the mayor apologized for the post in the days following, according to local outlet WMBF, it seems like the controversy could have affected the business. At a press conference on September 3, 2020, Henry told the press: "My comments were hurtful and insensitive."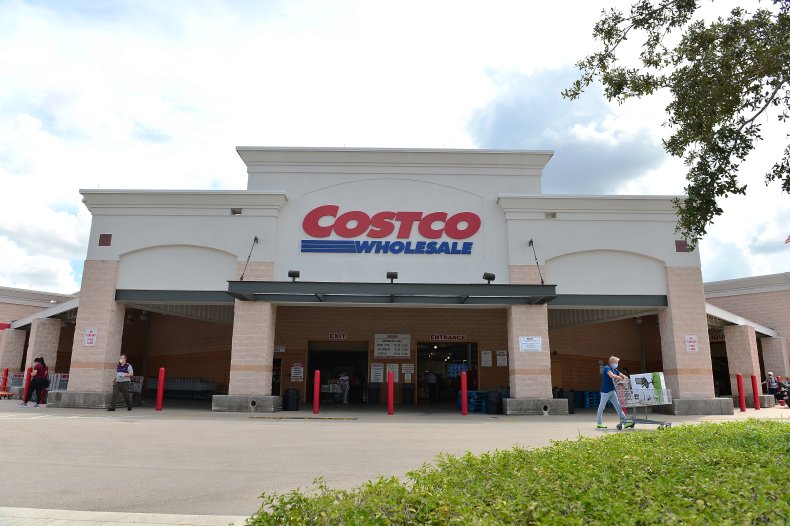 He told the media that he had spent the following 10 days after posting his Facebook status "listening and learning" to conversations with friends, staff and faith-based leaders. "I'm grateful for the grace and forgiveness that they have extended to me," he said.
In the press conference, he also told the media that people were trying to "boycott" the Palmetto Cheese brand and reminded them that jobs would be on the line as it is a small business. Speaking to the Georgetown Times, the mayor said that Costco pulling the brand's products from its shelves was "normal business."
"We remain optimistic that Palmetto Cheese will be back on the shelves in the not-too-distant future," he said.
Who is Brian Henry?
The owner of Palmetto Cheese, Brian Buck Henry, along with his wife Sassy, founded the company following moving to Pawleys Island in 2002. Sassy would whip up batches of the southern style pimento cheese while she lived in Atlanta, according to the company's website, and brought it with her to the Sea View Inn as an appetizer.
In 2006, the couple made the meal into a product and by 2007 were distributed to several Publix stores in South Carolina. According to the website, by 2016 the cheese was being sold in 8,700 stores in 40 states.
Today it is sold in over 9,100 grocery stores in 44 states.
As well as being the owner of Palmetto Cheese, Henry is also the mayor of Pawley Island. He was sworn into office on November 18, 2019, after some controversy in the local elections.
According to the Post and Courier, unofficial results from the November 5 election night showed that the incumbent, Jimmy Braswell, and Henry were tied at 58 votes each. There were 22 challenged ballots, which Braswell as well as others protested.
After a five-hour meeting, the Georgetown County Board of Voter Registration and Elections accepted all the challenged ballots, which resulted in Henry declared as valid elector and victor.
Newsweek has contacted Costco and Palmetto Cheese for comment.