Who Is Paris Hilton's Boyfriend? Star Says They Haven't Spent A Night Apart Since Their First Date
Paris Hilton is in love. Hilton opened up about her boyfriend of nine months, Carter Reum, in an interview with People Magazine on Thursday and revealed they've been inseparable since their first date.
Hilton has known Reum for 15 years, she explained, though they noticed a newfound chemistry between them when their loved ones shared a Thanksgiving dinner that changed everything. "We had our first date and haven't spent a night apart since. It's pretty amazing," she told People.
Reum and Hilton just celebrated their anniversary at the end of August, and Hilton shared a series of adorable photos of the couple. "When we first met, I had no idea of the amazing journey I was about to embark on. My life was always empty like I was missing something. But when I met you, I knew you were the one. You've filled my heart with so much love," she captioned one Instagram post.
So who, exactly, is Reum? He's a 39-year-old entrepreneur with an impressive company. Reum is the co-founder of VEEV Spirits, an alcohol company that makes a mixable alcohol base from acai berries. VEEV can replace vodka, gin, or another clear alcohol of your choice to make a new take on any classic drink.
The business has been wildly successful since it launched in 2007. Reum's business has even been called one of Fortune 500s fastest growing companies.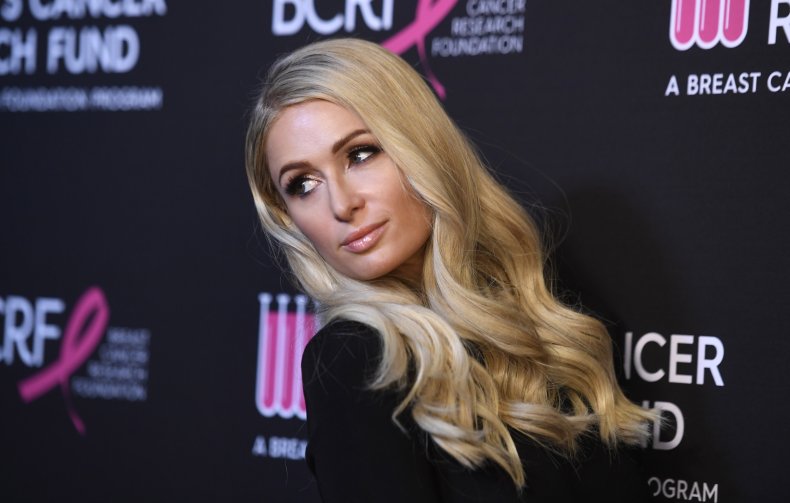 Reum also started M13 with brother Courtney Reum, a venture capital firm that invests in entrepreneurs and innovative ideas. In addition to funding projects, M13 gives advice to entrepreneurs about how to start a compelling business and gain investors.
He has a successful business past, too. Reum and brother Courtney used to be investment bankers at Goldman Sachs, and they even co-authored a book about achieving their dreams as entrepreneurs. Shortcut Your Startup: Speed Up Success with Unconventional Advice from the Trenches was published in 2018.
Hilton confirmed to People that she sees Reum as a long-lasting love in her life. She noted she'd settled into the possibility of remaining single after her broken engagement from Chris Zylka in 2018.
But then, Reum entered the picture.
"After my last breakup, I thought I was going to be alone forever," she said. "I was like, I give up. I'll just focus on myself. I don't need anyone. So to have actually fallen in love, I just feel so grateful."
The star has faced rocky relationships in the past, including five abusive relationships, People claims she talks about this and more in her upcoming YouTube documentary This Is Paris, out September 14.