Who is Patrick Witty? National Geographic Editor Accused of Sexual Misconduct With Photographers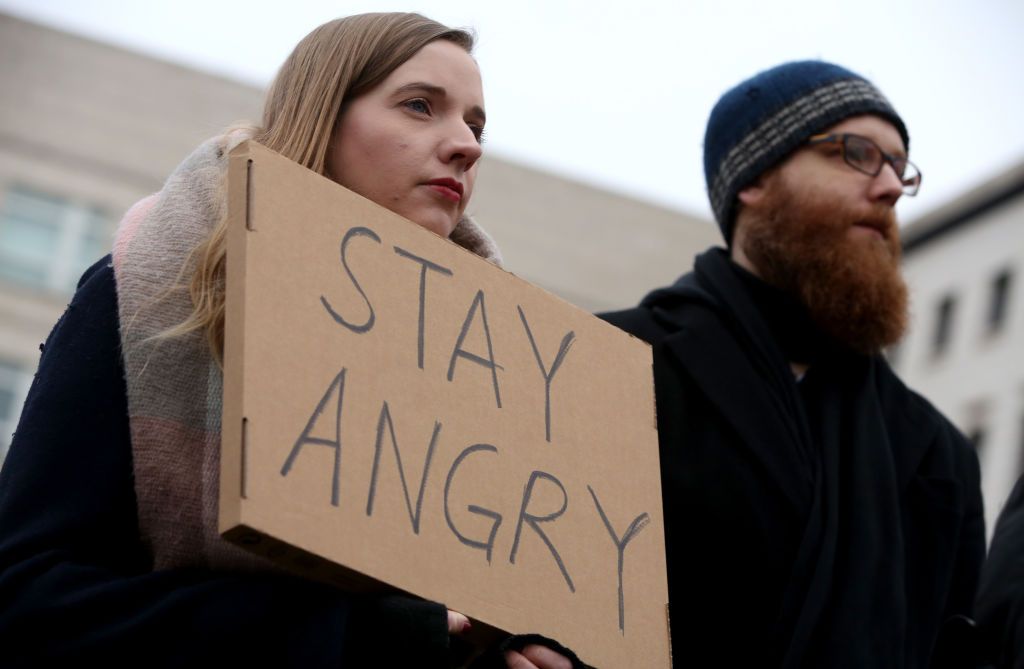 A top National Geographic photo director was accused of predatory sexual behavior toward coworkers in the months leading up to his sudden and silent departure from the magazine, according to a report Monday.
Patrick Witty served as deputy director of photography for National Geographic from January 2016 until December 2017. More than 20 women have accused him of using his prominent position to harass female colleagues, including forcibly kissing photographers and blacklisting women who rebuffed his advances, Vox reported.
Witty is the latest high-profile media figure to be brought down by misconduct allegations after appearing on the "Shitty Media Men" list, an unverified spreadsheet where media workers documented accusations about colleagues. The list named dozens of men, several of whom have since been fired or reprimanded for allegations, including Paris Review editor Lorin Stein and New Yorker writer Ryan Lizza.
Witty did not immediately return messages from Newsweek.
Freelance photographer Andrea Wise said Witty grabbed her around the waist and kissed her on the cheek at a portfolio critique hosted by The New York Times in April 2017. The encounter left her "totally mortified" and fearful that people would assume she was "sleeping with him," according to Vox. Another freelance photographer, Emilie Richardson, said that when she rejected Witty's flirtatious behavior in 2014, he wrote down her name and publicly screamed that she would never work at Time magazine, where he was employed at the time.
Despite the alleged behavior, Witty remained a high-ranking photo editor who was well-renowned in the industry. He began his career by working as international picture editor for The New York Times for six years, before taking the same position at Time for four years. In 2014, he moved to Wired as director of photography for one year before landing at National Geographic.
He remained with National Geographic until December, after his inclusion on the "Shitty Media Men" list prompted the magazine's human resources department to investigate his alleged conduct, Vox reported. The magazine provided no public explanation for his exit. Witty is now listed as a "self-employed producer, editor, photographer" based in Washington, D.C. on his LinkedIn.
On January 2, Witty posted on Twitter: "Farewell, @natgeo! So proud of the important stories we've told over the last two years and humbled by their impact, pushing boundaries and reaching billions across our digital platforms. Bravo to my colleagues and the best photographers in the world. Excited for my next chapter."