Who Is Paul Hollywood? 'Great American Baking Show: Holiday Edition' Returns in 2018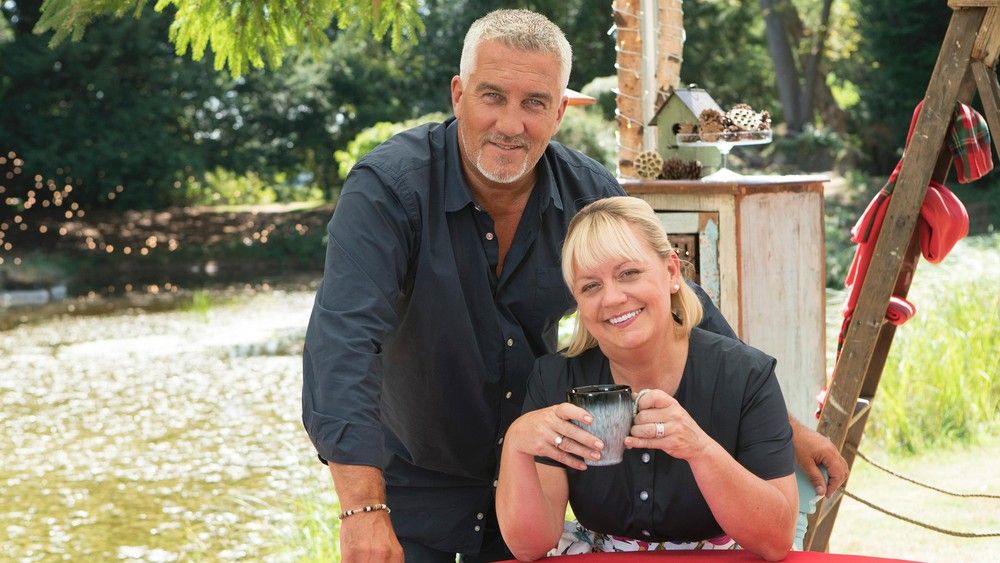 The Great British Baking Show craze has effectively extended across the pond, spawning yet another season of The Great American Baking Show: Holiday Edition. This year's offering will be hosted by Spice Girls singer Emma Bunton and Anthony "Spice" Adams. Baker and cookbook author Paul Hollywood, who has appeared on every season of the original GBBS, will judge, along with Sherry Yard, a James Beard Award-winning pastry chef.
Aside from baking and being a GBBS judge, Hollywood is also known for his handshakes. When someone creates something he approves of, he offers them his hand. He's famously a hard-to-please judge and doesn't regularly give out handshakes, so contestants are generally elated when he extends his hand to them. This is something viewers of Great American Baking Show might see happen. (Not everyone is a fan of the handshake, though, as noted by The Ringer.)
Prue Leith, who judges with Hollywood on the British version of the series, described the baker as having a soft center.
"He's not a grouch at all. He's all crusty outside, but inside it's marshmallow. He's a doughnut," she told Sky News in November. "He's squishy in the middle and he's absolutely adorable…. But he can be quite wicked too. Absolutely wicked."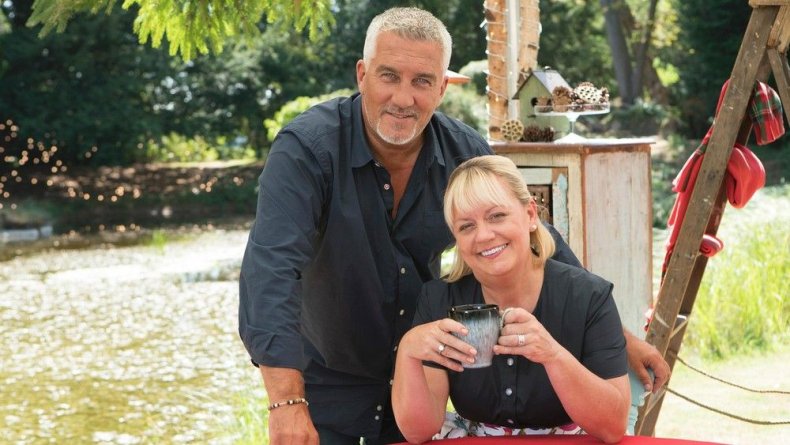 In a sneak peek clip of Thursday's show, obtained by People magazine, bakers are asked to make a single layer coffee cake for one of their first holiday-themed signature bake challenges.
"The perfect coffee cake, it's moist yet the crumb falls apart," Yard says in the preview. "So this is a very difficult challenge because you got to balance that."
Hollywood describes what the cake should look like for viewers: "We're asking the bakers to create a sponge with a swirl of filling. For me, it's about the stark contrast between the sponge and the beautiful filling spiraling through the whole mixture."
The last season of GABS was taken off the air after allegations of harassment were brought against former judge Johnny Iuzzini. The chef apologized in a December 2017 statement, saying, "I am shattered and heartbroken at the thought that any of my actions left members of my team feeling hurt or degraded. More importantly, I am deeply sorry to those who felt hurt."
Don't miss the Great American Baking Show: Holiday Edition when it premieres Thursday at 9 p.m. ET on ABC.
Who Is Paul Hollywood? 'Great American Baking Show: Holiday Edition' Returns in 2018 | Culture