Who Is Paul Manafort and Why Is He Mueller's First Indictment?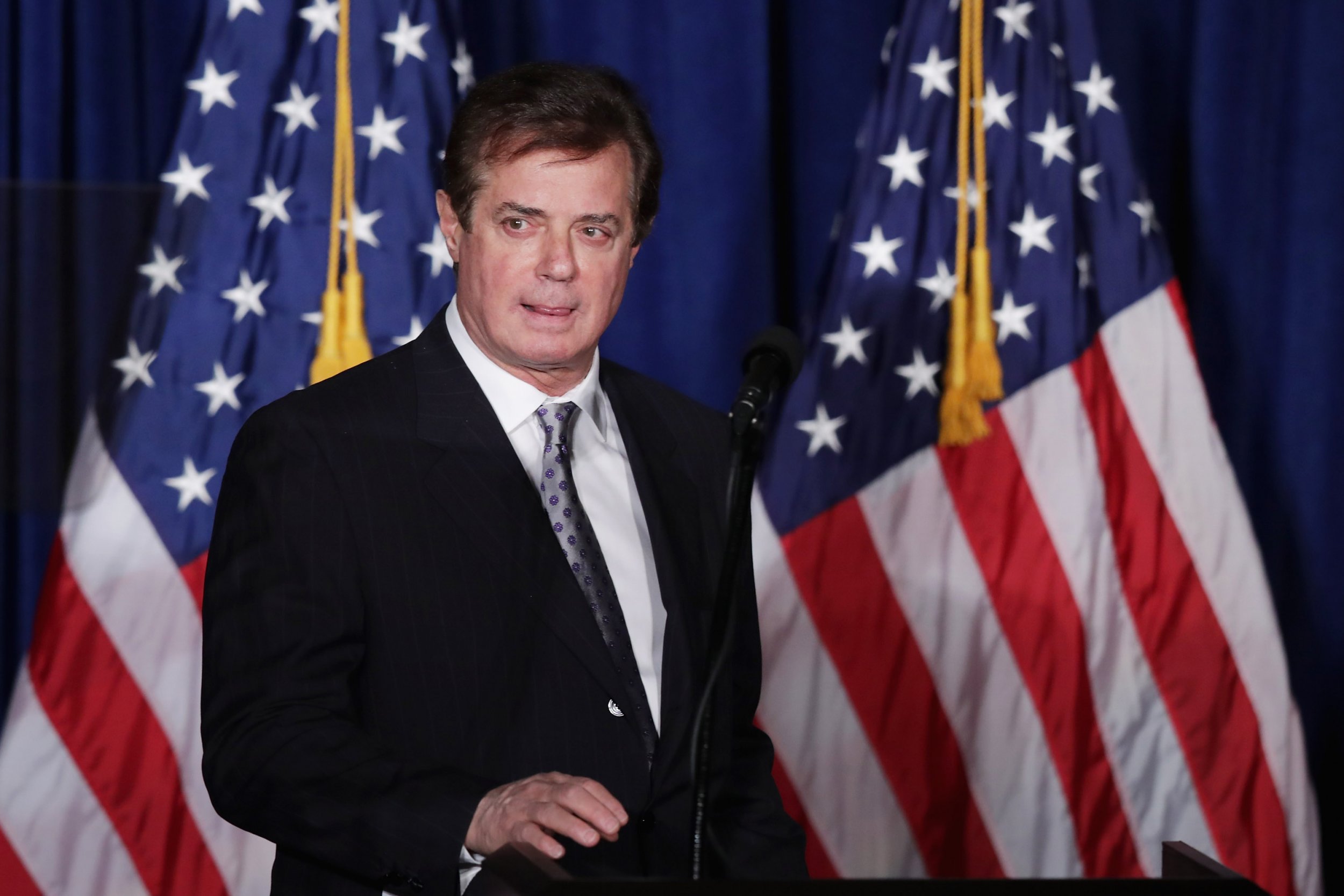 Updated | President Donald Trump's former campaign chairman Paul Manafort turned himself in to police in Washington D.C. early Monday after special counsel Robert Mueller filed the first charges in his Russia investigation last week.
Manafort is one of the prime suspects in Mueller's investigation, which is examining whether Trump's campaign and its associates worked with Russia to interfere in the 2016 election.
Key American intelligence agencies found early this year that the Kremlin worked to sway the election toward Trump and investigations were quickly started in Congress. Mueller was appointed special counsel at the Department of Justice in May.
Manafort has repeatedly denied any wrongdoing but unlike other suspects he is already subject to multiple district and state attorney general investigations. Also unlike other suspects in the Russia investigation, his home was raided by FBI agents in July.
Manafort came under early suspicion of corruption during the 2016 campaign for his political consulting work in Ukraine.
He stepped down from the Trump campaign after more than five months on the job when the Ukrainian government's National Anti-Corruption Bureau accused him of receiving $12.7 million in off-the-books cash payments from Kremlin-tied former President Viktor Yanukovych.
In April this year the Associated Press revealed a $10 million contract that Manafort signed in 2006 with Russian aluminium magnate Oleg Deripaska, a close Putin ally, after drawing up a strategy to promote the "the policies of the Putin government" in Europe and the U.S.
The same year American diplomatic cables called Deripaska "among the 2-3 oligarchs Putin turns to on a regular basis."
Read more: Who is Rick Gates? meet the Trump adviser indicted with Paul Manafort in Mueller investigation
Manafort sent an email offering Deripaska "private briefings" about the Trump campaign during the 2016 campaign on July 7, according to portions of emails read to The Washington Post this September.
Early this year U.S. Treasury Department agents from the Financial Crimes Enforcement Network also began combing over Manafort's offshore accounts in Cyprus. Banking sources told NBC News in late March that transactions in Manafort-linked accounts led to an internal investigation at a Cypriot bank after sparking concerns of potential money laundering.
On Sunday BuzzFeed News reported the FBI is investigating a series of money wire transfers totaling $3 million between offshore companies linked to Manafort in money laundering hotspots like Cyprus and St. Vincent and the Grenadines in the Caribbean to U.S. businesses.
Last Tuesday The Wall Street Journal reported that the U.S. Attorney's Office for the Southern District of New York is investigating Manafort for potential money laundering in partnership with Mueller's probe.
Andrew Goldstein, an expert in white collar crime and money laundering cases, who used to work for the district attorney, filed the indictment against Manafort and his business associate Rick Gates last Friday.
Mueller's team have also been working with New York State Attorney General Eric Schneiderman to investigate Manafort's financial transactions and lobbying work for foreign governments, sources told Politico in August.
Trump does not have pardon power over state crimes, so a case against Manafort from Schneiderman could be used to flip him as a witness against other suspects in the Trump campaign.
While Mueller's team are investigating others from Trump's orbit, including former National Security Adviser Michael Flynn, none has come in for the same level of scrutiny as Manafort.
Update: This story has been updated to clarify how many months Manafort worked for the Trump campaign.