Who Pays for U.N. Peacekeeping? U.S. Foots Largest Share of the Bill
The United Nations Peacekeeping Operations celebrate their birthday today, 70 years after the first mission was authorized during the 1948 Arab–Israeli War. Since then, the internationally derived forces have served in 71 missions across the word, with 14 still operative.
Which, as with a lot of U.N. functions, begs the question: Where's the money coming from? According to their website, U.N. peacekeeping has a budget of $6.8 billion split between member nations.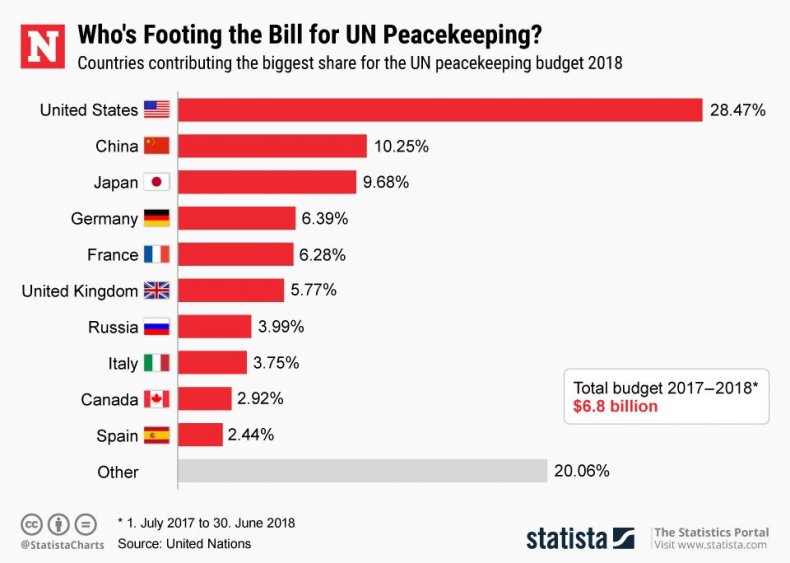 The top ten countries and the percentage of the budget they contribute is visualised in the graph above, compiled by Statista. The U.S. is, by far, the largest funder, footing nearly a third of the overall bill.
As to where the money goes, part of the budget is used to reimburse countries for paying the personnel used in peacekeeping missions. While the military and police members are paid by their respective nations at the country's pay scale, the U.N. will reimburse at a standard rate of just over $1,332 per individual each month.
Currently over 100,000 personnel serve in peacekeeping operations. Over a million have worked as the so-called 'blue helmets' during its 70 year history.
"Today's multidimensional peacekeeping operations are called upon not only to maintain peace and security but also to facilitate the political processes, protect civilians, disarm combatants, support elections, protect and promote human rights and restore the rule of law," a post for the 70th anniversary on the peacekeeping operations website read.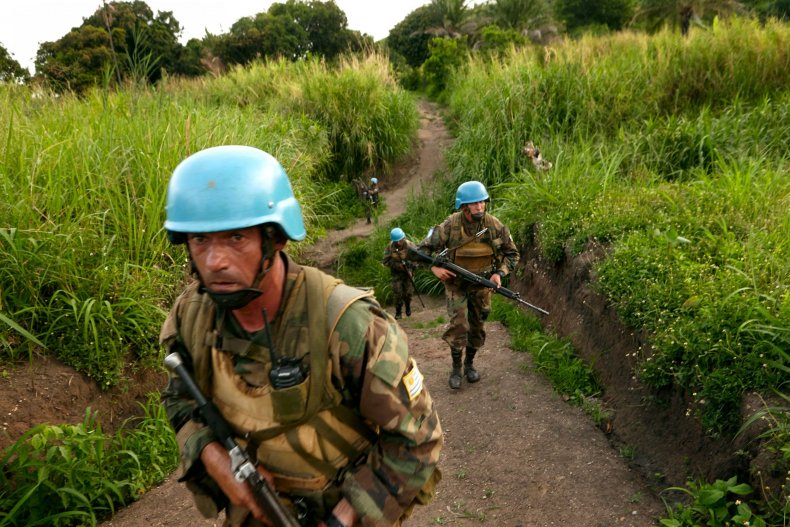 Though a heavy funder of many parts of the U.N., the U.S. has had a tumultuous relationship with the world body. In October 2017, the state department informed the U.N. Educational, Scientific and Cultural Organisation (UNESCO) that it would be withdrawing, citing "the need for fundamental reform in the organization" along with "continuing anti-Israel bias."
The U.S. will withdraw from UNESCO on December 31, 2018, hoping to take on a non-member observer state role to stay engaged with the body.