Who Is Performing at Super Bowl 2020 Halftime Show? How to Watch, Live Stream Shakira, Jennifer Lopez Performance
Jennifer Lopez and Shakira are teaming up for the Super Bowl LIV halftime show, and viewers have a number of ways to tune in for the performance.
On Sunday, the Kansas City Chiefs and San Francisco 49ers will face off in Miami in hopes of becoming Super Bowl champions. Along with the exciting gameplay on the gridiron—and the commercials that break up the athletic action—one of the best parts of the event is the halftime show.
The Super Bowl, including the halftime show, will be televised on Fox and live streamed on the Fox Sports app. The app can be accessed on mobile devices or downloaded onto multiple streaming devices, such as Amazon's Fire TV, Apple TV and smart televisions. Viewers who don't have a cable subscription can watch the Super Bowl for free on the Fox Sports app and website by creating a profile, according to Forbes.
Pepsi and the NFL said in a statement that they collaborated with Roc Nation to bring Shakira and Lopez together for what will be an "unforgettable performance on the world's biggest stage."
"Ever since I saw Diana Ross fly off into the sky at the Halftime Show, I dreamed of performing at the Super Bowl," Lopez said in a statement. "And now it's made even more special not only because it's the NFL's 100th season but also because I am performing with a fellow Latina. I can't wait to show what us girls can do on the world's biggest stage."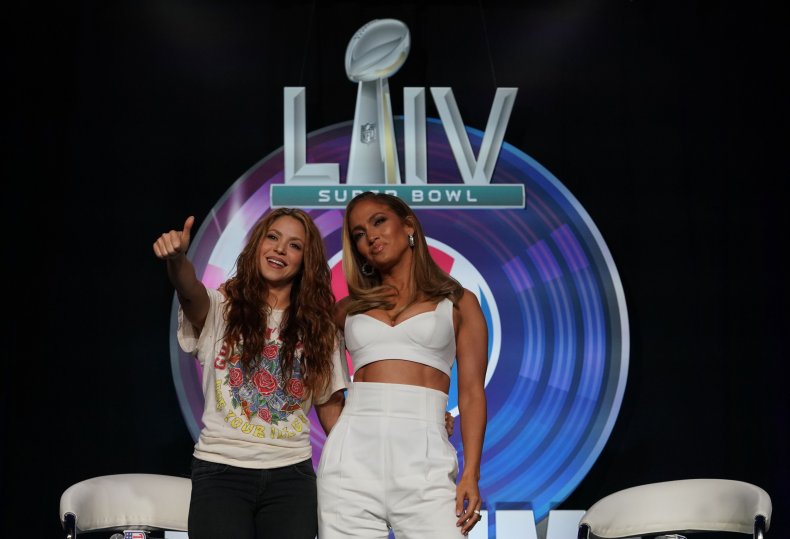 Shakira expressed similar sentiments, saying in a statement that she felt "honored" to be taking the stage with a fellow female artist to "represent Latinos and Latinas from the U.S. and all over the world." For her, the icing on the cake is that the Super Bowl falls on her 43rd birthday.
"This is a true American dream, and we are going to bring the show of a lifetime!" Shakira said.
Nearly 100 million viewers tuned in for last year's halftime show, according to Pepsi. It's hard to say exactly what time it will begin, as a number of factors, including commercials and pauses in play, can determine its exact start time. However, given that it occurs halfway through the game, which starts at 6:30 p.m. EST, the performance may start at around 8 p.m., Oregonlive.com predicted.